A Lot of the Appeal of Medicine Is Sherlockian- Solving the Case for the Clue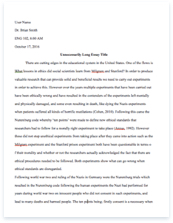 The whole doc is available only for registered users
Pages: 5
Word count: 1167
Category: Education
A limited time offer! Get a custom sample essay written according to your requirements urgent 3h delivery guaranteed
Order Now
This was the line that I used most often, defending my choice to pursue Medicine, during redundant lunchtime arguments with my friends. I've always wondered how much my interests as a child affected who I am as an adult. Growing up in India, at a very young age of 17 years I got into a prestigious medical school, Dr. Vaishampayan Memorial Medical College, Solapur, India. Right from the first year in medical school, I had the opportunity to be involved in rural community services in the capacity of volunteering for activities such as the organ donation drive, HIV awareness program and promoting maternal child health care through Each One, Teach One Foundation in Dhamote, India(a medical school program that adopted a village development).
Participation in these programs only prepared me further for the challenges that came to forefront particularly during my graduating internship where I was in charge of a primary health care center under the supervision of a senior medical officer. I conducted community service programs such as the pulse polio drive, immunization program, blood donation camps and the malaria prevention program at the local health centers. During my internship, where I was also trained to handle the complexity and diversity of illnesses and interactions with patients in medicine which is a pure expression of medical expertise, wherein the advances of science are applied to patients and families in real-time. I realized that as much being a healthcare practitioner, treating my patients was gratifying; I always felt that there is a better way to make prevention more effective and promote health among the people. I always believed in the axiom by Benjamin Franklin-'An ounce of prevention is worth a pound of cure'. In order to look for more opportunities where I can enhance my skills, I decided to come to the United States where my research rotations at the University of Texas MD Anderson Cancer Center in Houston, TX bolstered my familiarity with how I would function in the US healthcare system.
My exposure to cancer populations, the diversity of illness, patient management through innovative treatment and clinical trials and emphasis on didactic training during my rotations reinforced the evidence-based approach to medicine employed in the United States. During this time, I had the opportunity to learn data entry, analysis, and interpretation. However, this still lacked the answer that in spite of best care not everyone was able to benefit from it. Further, volunteering for an observational rotation at Kings County Hospital, Brooklyn, NY where communities did not have access to best health care, a population of elderly and neglected people made me aware that service and organization were not the best assets of the county and yet its role in the public health 'ecosystem' was and is critical. Its job of immunizing thousands and interacting with all members of the community is often forgotten but is important for keeping an entire community healthy.
The observership rotations in the US apart from giving me an understanding of medicine scratched a deeper and greater understanding of healthcare in a different setup. All these activities confirmed my growing interest in
preventive medicine, outcomes, and effectiveness, and quality of care; particularly to develop programs within underserved and vulnerable populations as I became more aware of the range of problems that public health
professionals were trying to solve in innovative ways. These are my strongest interests because I firmly believe they are fundamental to a nation's health. With my community medicine experiences and an instinctive drive of wanting to do more, and on a greater scale, I wondered that if I could make a change in a patient's life, why not an entire community, a region, or an entire nation and beyond. Public health unlike medicine which is trying to fix some kind of problem it's easy to get a tunnel vision but a public health school will give me an opportunity with a fresh perspective to look at health problems and bring solutions to health issues from every angle imaginable like no other field.
To equip myself, I need to expand my technical skills in different aspects of public health, gain my expertise, interact with a diverse cultural and professional environment and achieve excellent practical hands-on field experience. Moreover, the exposure provided for an understanding of increasing access to basic healthcare for developing nations, to sharpen my grant writing acumen and expand upon my existing understanding of design,
implementation, and evaluation of biomedical interventions to prevent, mitigate or treat diseases of global public health importance is what I intend to learn. Such a diverse skill set and perspective of core concepts of public health
along with the global health track in depth is provided at your program only. I anticipate my short-term goal to be able to bring about much-needed change through my work with an NGO or non-profit affiliated with the UN. In the long run, I would like to directly contribute to the Indian Ministry of Health by incorporation of American administrative patterns of public health with India's realities or perform some constructive reforms in the Indian existing public health system to serve a greater multitude of people.
To be a part of vibrant and active global community of individuals, faculty, and network of alumni from around the globe dedicated to achieving the excellence in healthcare and other allied areas, I feel are all indispensable part of my journey for masters in public health and a humanitarian challenge in depth as well. An examination of my own academic background in medicine, my academic and professional background in research and clinical settings, my exposure to American medical system and practices, makes it apparent to me that a Master's program in Public Health is most appropriate for me in further facilitating my career development. The Icahn School of Medicine at Mount Sinai MPH program has long enjoyed a prestigious academic position and has been doing pioneering work in improving the health service system and reducing health risks in the United States and throughout the world. A systematic education at the Icahn School of Medicine at Mount Sinai MPH program and its ability to transcend unparalleled educational and research agenda of public health without any local and national boundaries as health is a global concern is integral to its curriculum and will be vital for my future career as a public health person. I aspire to thoroughly immerse myself in your public health program through perseverance and utmost passion.
My professional experiences to date have prepared me to deal with many obstacles and develop the determination; resilience, and caring that are a part of my character and professional strength. I firmly believe that the knowledge that I have gained through these experiences has helped me to develop critical thinking skills that will serve me well in your MPH program where I look forward to an in-depth study of a wide range of challenges. I am confident that I can be very successful in your program if given the opportunity and I want to thank you for consideration of my application.
Related Topics