A.E Housman's "Is My Team Plowing"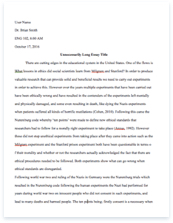 The whole doc is available only for registered users
Pages: 5
Word count: 1225
Category: Poetry
A limited time offer! Get a custom sample essay written according to your requirements urgent 3h delivery guaranteed
Order Now
My poet is A.E Housman. He was born by the name of Alfred Edward Housman on March 26, 1859 in Fockbury, Worcestershire, England. His mother died on his 12th birthday. Soon later, his father remarried to a girl named Lucy in 1873. A.E was the eldest of 7 children. A.E had a brother Laurence and a sister Clemence who also both became writers. A.E was first educated at King Edward's School in Birmingham, England. While he was in King Edward's School, he received prizes for his poetry and a strong education. King Edward's school is known as one of the most academically successful schools in all of England. The school goes from grades 5th through 12th. In 1877, he received an open scholarship to St. Johns College, Oxford, in the United Kingdom. Once he got to Oxford, he made great relationships with his roommate Moses Jackson. While at Oxford, Housman failed to pass his final examination, even though he was a brilliant scholar. Many people say that the reason is that he had feelings for his roommate Moses Jackson.
After Oxford, Jackson got him a job as a clerk in patent office in London in 1882. During this job, A.E and Moses shared a house with Moses's brother Adalbert. When he found out that Adalbert had died in 1892, he left this job to pursue his other dreams. Nearing the end of 1892, A.E was offered a job as a professor of Latin at University College London. After leaving the University College London, he began to focus on Latin poetry. In 1896, Housman published A Shropshire Lad, which was a collection of 63 poems he had written. Housman originally titled the book, The Poems of Terrence Hearsay, but changed it because his publisher told him to. At first, the book sold very slowly, but during the Second Boer War in 1899, it became a bestseller. It became a best seller during the war because of the way Housman described the rural life and young men's early deaths. During World War I, the book even increased its popularity. Houseman was very surprised with the popularity of the book because of the obsession of death he has in it.
He named the book after the county, Shropshire, which is in the West Midlands region of England. He actually wrote most of the poems before he visited the county. He wrote most of his poems in High gate, London which is about 30 miles from Shropshire. The main theme of a Shropshire Lad is to live life to the fullest, since death can strike at any time. In 1911, he took the Kennedy Professorship of Latin at Trinity School, Cambridge, which is where he remained for the rest of his life. While at Trinity School, his younger colleague wrote about Housman saying that he intimidated his students and sometimes made them cry. In the early 1920's Housman received word that Moses Jackson was dying in Canada. Housman gathered his 41 unpublished poems and presented them to Moses. In 1922, A.E Housman published his second and final book of poems called Last Poems, which included the 41 poems he showed Moses. Housman died in 1936 at age 77 in Cambridge. The University of Worcester named a new building after him. Breakdown of "Is My Team Plowing"
My poem "Is My Team Plowing" is styled like a question- answer poem. The stanzas are grouped by two's. The dialogue of the poem is between a dead man and his friend. ASK QUESTIONS! First and Second Stanzas
* The dead man wants to know if the team of horses that he used to plow his farmland with is still working. The dead man doesn't have the ability to farm or hear the horses' harnesses jingle and he wants to know if these things are still happening as they did when he was man alive * The friend states that yes, the horses are plowing, and the harness is jingling. Then he tells him that nothing has changed since he was alive. Third and Fourth Stanzas
* The third and fourth stanzas are about football. By football, A.E Housman means soccer because in 1896 in England football was another name for what we call soccer. * The dead speaker asks his friend they used to play soccer along the river shore and asks if the boys are still chasing the ball now that he cannot play no more. * The friend replies saying the boys are still enjoying the game, then adding that the goal is still standing and that the goal keeper stands up to protect his goal. Fifth and Sixth Stanzas
* The fifth and sixth stanzas get more personal. The dead person wants to know how his sweetheart is doing. He wants to know if she is still crying before she goes to bed at night. * The friend replies saying that she is fine when she goes to bed at night and that she is not weeping. Then he tells the dead man to be still and sleep in his grave. He wants the questions to stop. Seventh and Eighth Stanzas
* In the last response the dead man becomes suspicious wondering how he knows that she doesn't cry any more when she goes to bed. * Then the dead man asks how his friend is doing. He says that he is not hearty but he is thin and pine. Then he wonders if his friend is sleeping in a better than his, referring to his grave. * The friend replies saying that he lies easy as anyone would want to. The he says he cheers a dead man's sweetheart, never ask me whose. The friend is implying that he has taken the dead man's sweetheart and the dead man should not ask him who. This ends the questioning. Can anybody guess the poetical term used in this poem? Apostrophe is used in this poem. Apostrophe is a figure of speech in which someone absent or dead is addressed as if it were alive and could reply. This poem has a small relevance to his life. When he was 12, his mom died. His father moved on and got married again. The poet is implying that life goes on after death. Even though that the dead man wants his sweetheart to be crying for him, he has to accept that people move on.
Steven O'Brien
Block D Heintz Sentence Outline
5/11/11
1. A.E Housman early life
A. Born Alfred Edward Housman, March 26, 1859 in Fockbury, Worcestershire, England B. One of seven children. Brother Laurence and Clemence were both writers to. C. Attended King Edward's School for grades 5th through 12th D. Open Scholarship to St. Johns College in Oxford
2. Job History
A. Worked as a clerk in a Patent Office until 1892
B. Latin professor at University College London
C. In 1911, he took the Kennedy Professorship at Trinity School, Cambridge
3. Poetic Career
A. Wrote Shropshire Lad in 1896, which was a collection of 63 poems
B. Published Last Poems in 1922, after he showed his poems to Moses Jackson
4. Analysis of "Is My Team Plowing"
A. The stanzas are in groups of two
B. The poem is structured like a question – answer
C. Dialogue is between dead man and his alive friend
D. Poem uses the poetical term apostrophe
Related Topics