1. What are the foundations of Hasbro's global success?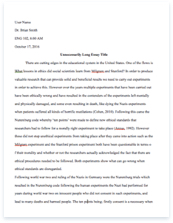 The whole doc is available only for registered users
A limited time offer! Get a custom sample essay written according to your requirements urgent 3h delivery guaranteed
Order Now
The growing integration of international markets as well as the growth of competition on a worldwide scale implies that adaptation of a global perspective has became increasingly imperative in planning marketing strategy (Dougles & Wind, 1987). Like seen in most industries, global toy industry has also been shaped by this global perspective. Before analyzing Hasbro's strategy and basis of success, first, it is important to evaluate the whole toy industry. Previously, kid's toys were made of solid materials like wood, iron, plastic etc. and playing with them was pure physical activity. At that time, toys resembled the material inventory of the adult world such as girls' playing with particular clothes, kitchen utensils and baby accessories; and boys' playing with ships, cars, trains, guns etc. Today on the other hand, toys have more immaterial nature like software for computers and more sophisticated video games. Compared to previous characteristics of the industry, today, it is more than a physical activity but it reflects to imagining, planning, simulating, reacting and communicating.
The toy industry is very stable and mature. It is subjected to a highly fragmented retail channel of distribution. It is also highly competitive with low barriers to entry, and traditional toy manufacturers are seeing increasing competition from digital gaming products, digital media and products that combine traditional "analog" products with digital play. Competitors include large and small manufacturers, as well as marketers with strong capabilities with respect to recognizing shifting consumer interests and bringing new products to market1. When it came to the consumer part, with the globalization and technological advances, the toy industry defined children as key consumer group and even the very youngest ones are called as potential customers. Childhood is seen as the key moment in the social formation of global consumption and children are identified as major target market for global capital. Besides, they can easily accustom to frequently changing toys. This means toy and game manufacturers are obliged to introduce new products on a regular basis, and focus on innovation and technological advancements.
Within this defined highly competitive and demanding environment, Hasbro is ranked as the second best company among the world wide known toy sales companies. There are a number of reasons why Hasbro is that famous, competition is that fierce and it is so successful in the market. First of all, its target market is large and varied. Segmentation in terms of age, gender, ethnicity, and country is the preliminary applied marketing strategy. The company is specifically focusing on "tween" market, children ages 8 to 12. Although target market is children, Hasbro has also products for adults. Industry is dominated by toys and games for mostly boys but yet, there are still innovative toys for girls. The company is aware of the ethnic differences and targeting all kinds. Not only USA but also Europe, Canada, Mexico, Australia and Hong Kong are listed as the target markets. In terms of places, when compared to past, it is obvious that supply chain strategy has been changed and not only toy stores but also clothing stores and drug stores started to contain Hasbro products.
Reaching the customer everywhere is very crucial. As Mr. Verrechia, recently retired CEO of Hasbro stated that their success is actually the result of the ability to collaborate and communicate with a large network of technology providers, inventors, vendors, manufacturers and peers worldwide. Ability to lead multi-national teams through challenging problems and a willingness to conduct late night conference calls with partners in all parts of the globe is essential. In other words, the company is adopted the network model of internalization and get the positive outputs of this model. All parts of the network is always in touch for creating efficiency. For instance, the engineering team in Far East is a bridge between U.S. engineering team and vendors. They take concepts from U.S. and European design teams as well as outside inventors and transform them into more detailed and specific products. They work with the vendor community on the detailed execution and communicate what we want to do and why.
The other important reasons were managerial urge and technological competence. In 1995, Hasbro's traditional game business including Scrabble and monopoly was under threat of PC's with their rapidly expanding multimedia capabilities. So the company has seen the potential danger and designed Hasbro Interactive. The aim was quite simple: converting the existing products into interactive format. This was a huge success and got unexpected revenue from the market. Hasbro aimed to understand the consumer and market needs. From this point of view, the company adopted to growth strategies all the time. After turning the business model by acquiring the interactive format, they also bought a license to produce games based on TV shows. In addition, they created deals with sports franchises, other video game producers and purchased old video game properties. Results were as expected and differentiating themselves from the rest of the industry brought satisfactory results. Success was also resulted from the conducted market research. How consumers saw the market, what was needed or what needed to be changed were analyzed via market search.
For instance, after research and tests, it was found out that friendship and working together were central to girls' play; thus, Hasbro focused its accompanying television show on those themes. Sales have tripled in upcoming years with the My Little Pony toy which was also a unique example of character marketing. Besides, when new product ideas are created, it is evaluated in detail in terms of design, safety, quality, and lasting play value and market opportunity as well as advertising and promotional possibilities. After everything is okay and the product is launched, word of mouth marketing takes place. For instance, Hasbro first announced the game POX in Chicago Elementary School among 1,600 kids. The company also states competitive by outsourcing most of its production and distributing it to the market with low costs while continuing to manufacture its board games in EU with high automation of production. It is important to determine what the driving factors of demand are.
Thus, 3 important factors have been pointed out and Hasbro is doing business accordingly. First is the holiday time. This is special and thematic products are much more appealing and sales are maximized at those times. Movies are also important but at the same time quite risky. Lastly TV is a prominent determinant due to the fact that what children watch directly affect him/ her and may create demand. The company also set the correct pricing strategy which is actually hidden behind the idea of producing toys that consumer will not refuse to purchase during their product life and those that have the highest play value to the customer. Lastly, Hasbro used the lack of entry barriers in the market for its advantage and with this, competition in the industry increased. With new challenge, the company created brand awareness with innovative games and toys.
What demographic changes and social issues might influence the future global market for toys and games? It is assumed that toys are reflecting the societies. That is why; culture and social life related issues have great effect on toys and games and changes about mentioned concepts might have an impact on global market for toys and games. Major influential points are:
If the global child population decline due to the falling family sizes, than consumption in the market will fall as well. If the annual disposable income increases, possession of video game consoles will most probably increases because those are very attractive for adult consumers. In the wealthier markets of Western Europe, North America and Asia Pacific, over 65 year old people spend lot money for toys and games in order to use them for their hobbies or gift purposes. With the increase of working woman in the societies, time sharing of child and parent will decline and that will be the time when toy consumption increases in order to fill the gap. Developed markets show different consumption patterns when compared with the emerging or less developed markets. Although in less developed countries, spending for children declines while the number of children increases; developed market experience something different. In developed ones, there are fewer children per household on average and significant amounts are spent for each of them.
Age of woman at childbirth has an effect on the toy/ game consumption as well. Although there are markets that disagree with the idea, mostly it is seen that the higher the average age of woman, the higher spend on traditional toys and games per child. Thus, it may be concluded that if the birth age changes significantly, then the consumption pattern will be affected. This is a generation that is attuned to technology," says Ronald Hill, professor of marketing and business law at Villanova University. That is why, in line with the usage of technology, children's tendency to get toys/games, much more technology based, might increase. There are ongoing regulations and norms in the markets. For instance Canada has very strict regulations stating that companies can't market to children on television who are under the age of 12. In Sweden and Norway, companies can't market to children under the age of 13.
In Greece, there are no television advertisements allowed on until after 10 p.m., and no war-related toys, such as toy guns, are advertised at all. From the demographic and social point of view, in time, due to the children's early awareness about the world, this age limits should be re-determined by applying lower age limits. Most of the toys in the market were for boys but targeting girls effected industry a lot. For instance Hasbro's sales increase around 43% with the toys for girls. That is why, in terms of gender, markets should either invest in both genders equally or determine which is more beneficial; then it will have an impact on overall market. When generations are considered, it is obvious that generation z2 represents born into digital world phase. That means, next generation which is generation alpha may much more focus on digital world. There might be less interest on physical toys but virtual world. Besides, the level of education will be higher and developed, thus this generation will be more selective about the toys. From this point of view, creators will be expected to be more creative, limitless and talented.
3. What are the most important screening criteria for Hasbro in the IMS (International Market Selection) Identifying the right market to operate is quite crucial for a firm. That is why firms determine a route which is actually based on some criteria in order to enter a market. What Hasbro focused on is listed as below: ENVIRONMENTAL FACTORS (Factors are chosen according to Uppsala School Research) International Industry structure
Why Hasbro went international is basically resulted from the industry conditions regardless of country selection. Toys industry, traditionally, have a fierce competition in terms of pricing and innovation. Due to the characteristic of current consumers, tween children, toys' life cycle is too short and the industry has always room for new, creative ones. Moreover, toy industry has a high uncertainty about the supply and demand. Changing preferences, high impulse purchase, concentrated seasonality and intensifying price competition are the main factors of uncertainty. (In order to protect the firms from the negative result of those uncertainty sources, firms might choose to diversify the risk by entering to the different markets). This fluctuation affects the supplying and ordering processes.
In addition, one of the most important specialties about the industry is that learning factor has an indispensible effect on the market. Many retailers have started to compete with their suppliers (toy manufacturers) as they design their own products with private labels. (This is also a significant source of competition). The threat of backward integration is required to be mentioned because consumer trust and loyalty are mainly tried to build on the retailer stores and low priced products instead of the branded products. Market Potential
The market for toys is huge and remains promising. It is anticipated that the demand for toys will increase every year (HKTDC, 1999, 2000). In addition to high-tech toys, toys such as intelligent games and traditional toys will always have their place; no matter what happens in the field of technology, it is likely, for example, that girls will always want to comb a doll's hair, to touch the doll, or dress her ( Wing,2005). Besides, as mentioned before, consumer demand is fluctuating and there is always a need for superior / better product which is supported by technology due to the latest changes in life styles. Thus, Hasbro used this advantageous situation of the market. Geographic Distance
Hasbro uses the benefits born from geographic distance in terms of segments. For instance, company conducts business in Canada and USA for brands and products which are MAGIC: THE GATHERING, MARVEL products, NERF, BEYBLADE products, STAR WARS products, TRANSFORMERS, PLAY-DOH, FURBY, FURREAL FRIENDS and PLAYSKOOL. That means, company produces products in line with the culture of the country. Besides, company uses many distribution centers and warehouses in order to allocate the products to the major sales spots. The distance factor is eliminated by this cost saving method and now all the markets are very close to the company.
Market Similarity
The industry is based on different variables. Consumers are children (indirectly) and yet all geographical areas have one common similarity: television advertising has a considerable influence on children's choice behavior. According to the conducted toy experiment results, some ads may be more persuasive for the child than his/ her mother. That is why; Hasbro launches new toys via promotional campaign, including television advertisement strategically positioned during children's TV programmes in all countries it exists. FIRM RELATED FACTORS
Size of Resources: The factories Hasbro manage, manufacturer partners in Hong Kong, strategically located warehouses and business units and capital are significant resources the company has. Those also bring the power of going international.
Internationalization Goals
What Hasbro focuses on is offering the products wherever consumers are shopping. That is to say, their primary target is to exist for potential/ loyal customer wherever they are. Due to the fact that products they offer are somehow appealing for tween children, their internalization goal already exist in the company's nature. Besides, company gives great importance to long term shareholder value by growing revenue. In order to achieve this, internalization is an accurate tool. Existing Networks
The Company's three principal segments include U.S. and Canada, International and Entertainment and Licensing. It's U.S. and Canada segment covers the United States and Canada while the International segment primarily includes Europe, the Asia Pacific region and Latin and South America; the International segment engages in the marketing and sale of its product categories to retailers and wholesalers in countries in Europe and Latin and South America as well as in the Asia Pacific region and through distributors in those countries where the company have no direct presence3.Company seeks to grow its international business by continuing to expand into Eastern Europe and emerging markets in Asia and Latin and South America4. One of the prominent existing networks of Hasbro is Discovery Communications. This joint venture is built in order to create children's television channel, "The Hub". This way is conducted in order to reach more customers. Knowing the importance of digital network, company also created fun pages on twitter and facebook for famous brands like My little Ponny.
BIBLIOGRAPHY
Ashcroft, L. (2010,February) ,"Marketing Strategies for Visibility"; Retrieved April 23, 2014 from http://eafittallermarketing20.pbworks.com/f/Journal+of+Librarianship+and+Info
rmation+Science-2010-Ashcroft-0961000609351365-1.pdf
Augustine,E., Brooks, Z.,DiMaio, W.,Lorimer,D. & Sanders,N., "Market and Industry Analysis: Hasbro"; Retrieved April 23, 2014, from http://www.ericaaugustine.net/img/mktg/Hasbro
Downey, S.,Hayes, N.&O'Neill, B. ,"Play and Technology for children aged 4-12"; (Centre for Social and Educational Research Dublin Institute of Technology), Retrieved April 24, 2014, fromhttp://www.dcya.gov.ie/documents/research/play_and_technology.pdf
ECSIP CONSORTIUM, (2013, September)."Study on the competitiveness of the Toy Industry"; Retrieved April 26, 2014 from http://ec.europa.eu/enterprise/sectors/toys/files/reports-and-studies/final-report-competitiveness-toys-ecsip_en.pdf
"Educating Engineers as Global Citizens : A Call for Action / A Report of the National Summit Meeting on the Globalization of Engineering Education"; Retrieved April 26, 2014, from http://digitalcommons.uri.edu/cgi/viewcontent.cgi?article=1020&context=ojgee&sei-redir=1&referer=http%3A%2F%2Fscholar.google.com.tr%2Fscholar%3Fq%3DWhat%2Bare%2Bthe%2Bfoundations%2Bof%2BHasbro%25E2%2580%2599s%2Bglobal%2Bsuccess%253F%26btnG%3D%26hl%3Dtr%26as_sdt%3D0%252C5#search=%22What%20foundations%20Hasbro%E2%80%99s%20global%20success%3F%22
Farmer, C., "Managing the Public Relations Social Networking Arena of My Little Ponny"; Retrieved April 23, 2014, from http://www.wseas.us/e-library/conferences/2012/Paris/CICOCOM/CICOCOM-04.pdf
Fuqua,B.J., "Client Case Study: Hasbro";Retrieved April 29,2014, from http://www.blueminegroup.com/aai/pdf/cs_Hasbro.pdf
Govindarajan,V.& Trimble, C., "Building Breakthrough Businesses Within Established Organizations"; Retrieved April 26, 2014 from http://homepages.rpi.edu/~oconng/CorpEntrepreneurship/Model%204/GovindarajanT
rimbleBuildingBreakhroughBusinesses.pdf
Grail Research. ( 2011, November) "Consumers of Tomorrow Insights and Observations About Generation Z". Retrieved from http://www.grailresearch.com/pdf/ContenPodsPdf/Consumers_of_Tomorrow_Insights_and_Observations_About_Generation_Z.pdf
Gunter, B. & Furnham, A."Children as Consumers: A Psychological Analysis of the Young People's Market" ( p.140-148-128). Retrieved from http://www.google.com.tr/books?hl=tr&lr=&id=i5czQBxk4o0C&oi=fnd&pg=PR7&dq=toy+market+consumer+behaviour&ots=R2iUyDWRYJ&sig=HNdeHTp9qnklpHk1BlzYy7EWWmQ&redir_esc=y#v=onepage&q=toy&f=false
Gupta, S.& Steenburgh, T.(2008);"Allocating Marketing Resources"; Retrieved April 26, 2014 from http://www.hbs.edu/faculty/Publication%20Files/08-069_17a7715d-c34b-4d9e-92fa-2ea2834a0cbe.pdf
Hjarvard, S., " From Bricks to Bytes: The Mediatization of a Global Toy Industry"; Retrieved 24 April, 2014, from http://www.sfu.ca/media-lab/cmns320_06/readings/hjarvard_bricks_to_bytes.pdf Kline, S."Out of the Garden: Toys, TV, and Children's Culture in the Age of Marketing"; (p.201-231). Retrieved from http://www.google.com.tr/books?hl=tr&lr=&id=0srtp8elakMC&oi=fnd&pg=PR7&dq=how+children%27s+consumption+pattern+of+toys+were+changed&ots=PwUVucsmIH&sig=A_4k_NJvpt3br_iqsd_hB3HiYvM&redir_esc=y#v=onepage&q=hasbro&f=false
Langer, B., "The Business of Branded Enchantment"; Retrieved April 25, 2014 from http://citeseerx.ist.psu.edu/viewdoc/download?doi=10.1.1.119.3996&rep=rep1&type=pdf
"More Children Means More Spend?"; Retrieved April 23, 2014 from http://euromonitor.typepad.com/files/toys-and-games-how-demographics-and-income-shape-demand.pdf
Related Topics