Xyz Video Game Delivery Project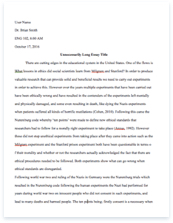 The whole doc is available only for registered users
A limited time offer! Get a custom sample essay written according to your requirements urgent 3h delivery guaranteed
Order Now
1. Background
XYZ Marketing & Distribution has made the decision to provide a monthly video game rental programme as a result of extensive market research. The new programme will be web-based and will provide customers with the ability to rent video games using an online service. Customers will pay a monthly subscription for the service which will allow them to order and pay for video games online then receives them via express post. They can keep the games for as long as they wish then simply return them using the paid postage service.
XYZ will primarily be focussed on providing educational and sports related gaming though the company will not be restricted to these categories and will provide games for all types of platforms. The intended market will be the general public though the company will be expanding this target to the educational sector and will be providing games that include learning systems used in preschools and elementary schools. The company will also be targeting an international market so will be expected to have services available in many different languages.
2. Project Information
3.1 Project Title
The Video Game Delivery Project
3.2 Purpose
The Purpose of the Video Game Delivery Project is to provide IT infrastructure that will be the platform for an online service supplying computer games to a targeted market. The application supplied will be web-based and will offer the company's clientele an online subscription service that delivers computer games on a monthly rental basis.
3.3 Objective
The objective of the Video Game Delivery Project is to provide an online rental application that will allow the company to penetrate market share in the online gaming rental market by providing an online subscription service to its customer base.
3.4 In scope
The following activities are in scope for this project:
* Provide hardware for IT infrastructure
* Software development and implementation utilising services of ABC Corporation
* Web design
* Sales and marketing strategy utilising the services of EDSYS
3.5 Out of scope
The following activities are out of scope for this project:
* Ongoing maintenance of Video Game Delivery System
* Training of internal staff
* Training of end-user
3.6 Assumptions
The following assumptions have been made in planning this project
* The duration of the project will be 12 months
* The current IT infrastructure will allow the company to host the web server
* The overall budget for the project will not exceed $500,000
3.7 Constraints
The following constraints have been determined in planning this project:
* The legality of renting video games to an international audience
Scope verification
In order to ensure that the scope of the Video Game Delivery System has been properly met the following strategy has been created. Scope Verification Inputs:
1. Project Scope Statement
The Purpose of the Video Game Delivery Project is to provide IT infrastructure that will be the platform for an online service supplying computer games to a targeted market. The application supplied will be web-based and will offer the company's clientele an online subscription service that delivers computer games on a monthly rental basis. 2. Deliverables
IT infrastructure
Web-based application
Payment methods for clients
The methods by which the deliverables of the project will be met will take on the following format:
Related Topics