Written Report "Love Is A Fallacy" by Max Shulman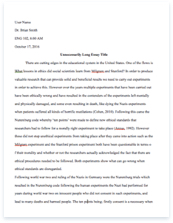 The whole doc is available only for registered users
A limited time offer! Get a custom sample essay written according to your requirements urgent 3h delivery guaranteed
Order Now
Summary
This short story is about two roommates, who need each other. One favors materialistic objects, and wishes he had a raccoon coat, and the other favors looks, and beauty, and wishes he had a certain girl to go steady with. The main character studying at a law school, cant help but think about who his wife will be one day, hoping it will be Polly Espy. Polly Espy is well known by his roommate, and after bribing him with the raccoon coat he asked to take Polly on a date. Polly doesn't have that much intelligence so he makes it his mission to teach her a few lessons. After going on five dates, and asking her to go steady with him, Polly denies him by using all the knowledge he had taught her.
At first he laughed at it, until she mentioned that the reason why they couldn't go steady was, because she promised his roommate Petey, she would with him. The story ends by him asking Polly to explain why she should go steady with Petey, and her reply was, "He's got a raccoon coat." Since the story did ended on this note. We can't help but to make our own conclusion. I believe after this, he was feeling hurt, and betrayed by his roommate. He had made Petey a deal, and that deal was to exchange the raccoon coat , for Polly. In the end Petey ended up winning, because he got both Polly, and the raccoon coat. Although it wasn't a competition between them, Petey betrayed him, by not following through with their deal. This story teaches us the lesson about materialistic objects, and true friendship. It shows that some people would risk certain things in their life, for an object.
Story Analysis
*1st POV
It is our decided opinion that Max Shulman's Love Is A Fallacy is one of the funniest and most clever short stories ever penned. And if you haven't read it, you must – you simply have no idea what you are missing. The tale is related to us in the first person, and revolves around a high-minded university student who introduces us to himself in these lofty terms: Cool was I and logical. Keen, calculating, perspicacious, acute and astute – I was all of these. My brain was as powerful as a dynamo, precise as a chemist's scales, as penetrating as a scalpel. And – think of it! – I only eighteen. This brainy individual has a roommate by the name of Petey Bellows: dense, emotional, impressionable, and (worst of all, we are told) a faddist who is unfailingly "swept up in every new craze that comes along".
One afternoon, Petey showcases this abominable weakness of his, bemoaning the fact that raccoon coats are the latest fashion – and the fact that he hasn't got one. "I'd give anything for a raccoon coat," he declares impulsively. "Anything!" Our narrator, initially unsympathetic, quickly realizes that he might be able benefit from his friend's new obsession. He offers to get Petey the desired object – in exchange for the exclusive privilege of dating Polly Espy, Petey's girlfriend. Understandably, the poor fellow objects… but only at first. Soon his lust for the coat gains the upper hand, and a bargain is struck. Our narrator assures us that he wants Polly only for a "shrewdly calculated, entirely cerebral reason." As a freshman in law school he would, in only a few years, be entering the practice. And of all the successful lawyers he has observed, the vast majority are married to beautiful, gracious, and intelligent women. Polly fits all of these specifications… almost. Beautiful she was. Gracious she was. Intelligent she was not.
"But I believed that under my guidance she would smarten up. At any rate, it was worth a try. It is, after all, easier to make a beautiful dumb girl smart than to make an ugly smart girl beautiful." Our protagonist decides that the best way to begin sharpening his new date up is to give her a course in logic. A good plan, no? What better way to help this lovely but dull-witted creature attain a satisfactory level of intelligence? What better way to get the cog wheels of her mind turning? It's a good plan, indeed. Unfortunately, it begins to go awry in the final act, and soon backfires completely, leading up to an enormously funny climax that had me laughing out loud. As you can see, Shulman's tale is nothing complex; what makes it so enjoyable is the ample amount of cleverness and wit he laces into it. In some ways, the writing style reminds me of Wodehouse, in that it fits the bizarre story and oddball characters to a tee.
*2nd POV
'Love is a Fallacy' by Max Shulman is a short story about a smart student. Because of his intelligence, he feels superior to his roommate, Petey. He thinks, he has everything except the right woman. He desires Polly, not emotionally but as an object to further his success as a lawyer. She must be beautiful, gracious and intelligent. Polly has all of it, except for intelligence. To get rid of his competitor, Petey, he negotiates with him that Petey gets a raccoon coat if he leaves Polly to him. Petey agrees to the deal because he wants the coat so badly since all the 'Big Men' on campus wear them. The smart student starts teaching Polly in logic. He succeeds. Polly learns her lesson and when he asks her if she wants to go steady with him, she defeats because she wants to go steady with Petey. Amusingly, the reason is that he owns a raccoon coat. His own lessons about logic turns to the scales against himself when he tries to convince her that he is the right choice.
The student thinks he can get everything he wants by calculating and planning. He assumes that money and intelligence are the only powerful things in life, and that people who don't have those two things are inferior to him. He didn't consider though that life is not all about calculation. For example, you can't determine or change other people's feelings with logic. You can't control one's decision especially when it is about something as abstract as love. The story has two main topics: love and logic. To me, feelings are not compatible with logic. Love is not like a mathematical problem. There is not such a thing like a mathematical formula to solve the problem and get the correct answer. It is much more than a plain process in the brain. One of the intentions of the author is to teach about the contradiction of love and logic.
Author
Maximilian Shulman (March 14, 1919–August 28, 1988) was an American writer and humorist best known for his television and short story character Dobie Gillis, as well as for best-selling novels.
Biography
Early life and career
Max Shulman earliest published writing was for Ski-U-Mah, the college humor magazine of the University of Minnesota, in the 1930s. His writing often focused on young people, particularly in a collegiate setting. In 1943 he wrote his first novel, Barefoot Boy With Cheek, a satire on college life, while still a student. His daughter, Martha Rose Shulman, is a cookbook author.
Later career
Shulman's works include the novels Rally Round the Flag, Boys!, which was made into a film starring Paul Newman and Joanne Woodward; The Feather Merchants; The Zebra Derby; Sleep till Noon; and Potatoes are Cheaper. In 1954 he co-wrote (with Robert Paul Smith) the Broadway play The Tender Trap starring Robert Preston, which was later adapted into a movie starring Frank Sinatra and Debbie Reynolds. He wrote the libretto for the 1968 musical How Now, Dow Jones, which was nominated for a Tony Award for Best Musical. Shulman's collegiate character, Dobie Gillis, was the subject of a series of short stories compiled under the title The Many Loves of Dobie Gillis, which became the basis for the 1953 movie The Affairs of Dobie Gillis, followed by a CBS television series, The Many Loves of Dobie Gillis (1959-1963). Shulman was a script writer for the series and also wrote the series' theme song. The same year the series began, Shulman published a Dobie Gillis novel, I Was a Teenage Dwarf (1959).
After his initial success with Dobie Gillis in the early 1950s, Shulman syndicated a humor column, "On Campus," to over 350 collegiate newspapers at one point. A later novel, Anyone Got a Match?, satirized both the television and tobacco industries (which was ironic as his "On Campus" column was sponsored by a cigarette company), as well as the South and college football. His last major project was House Calls, which began as a 1978 movie based on one of his stories, and starred Walter Matthau and Glenda Jackson; it spun off the 1979-1982 television series of the same name, starring Wayne Rogers and Lynn Redgrave in the leads. Shulman was the head writer. Also a screenwriter, Shulman was one of the collaborators on a 1954 non-fiction television program, Light's Diamond Jubilee, timed to the 75th anniversary of the invention of the light bulb. Max Shulman died August 28, 1988, of bone cancer at the age of 69 in Los Angeles, California.
Related Topics