Why do I want to become a doctor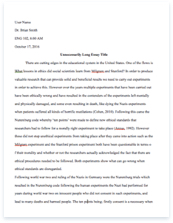 The whole doc is available only for registered users
Pages: 4
Word count: 838
Category:
A limited time offer! Get a custom sample essay written according to your requirements urgent 3h delivery guaranteed
Order Now
I believe our fascinating world offers everyone a huge selection of professions. While my best friend was always wanting to become a banker, I was always intrigued by human science. Throughout my years of secondary and A level education, I have been a science student and this is reflected in my choice of subjects in A levels. I enjoyed doing biology and the human biology aspect of it has furthered my interest. Given, my immense interest for the human body and human life and also my science background, I believe I will be able to approach the subject diligently and eventually the profession with commitment and more importantly enjoy my complete justice to it.
To experience the life of a doctor, I undertook a job shadowing at Parkway East Medical Hospital. On a reductive level, many may picture a doctor living a lackluster life simply diagnosing and dispensing medication but the shadowing experience revealed to me the intricacies of this noble profession. The shadowing experience revealed to me the crucial need for a doctor to strike a balance between empathy and showing support for patients while concurrently being emotionally distant to make effective decisions.
Medicine is undoubtedly challenging but I believe I will enjoy a career that brings new challenges for me to think on my feet and apply my knowledge and skills. I also gained a deeper appreciation for many medical procedures like laparoscopy and endoscopy that I was able to personally try out through simulations used to train medical students. Laparoscopy in particular, being such a minimally invasive surgical procedure and shortening the patient post-surgery recovery process, sparked my curiosity having previously read books such as Harvey Bingelsen's "Doctors are more harmful than germs" on how surgery can be more harmful than beneficial given the post-surgical complications that it poses. From my research on laparoscopic surgery, I was surprised to learn about how effective the keyhole surgery can be in terms of reducing post-operative infections and complications through its minimal exposure of the internal organs to external contaminants and smaller post-surgical wounds. Given then post-surgical benefits I have read about; I do believe that laparoscopy can be another alternative for abdominal treatments.
I also got the opportunity to go for NHmed, a prestigious annual medical symposium held by the Yong Loo Lin school of Medicine where I was able to interact with doctors and other medical professionals to get a more holistic view of what the profession entails. During a symposium, I worked with a team to present our research on Obstructive Sleep Apnea for which were awarded the 2nd prize. Through this experience I was able to draw the parallels between working in a team similar to how doctors work in a medical team to provide the best patient care. As someone interested in new ideas, I found the research presented by other groups on other medical problems such as nutrigenomics very intriguing.
To gain more patient exposure and just to let loose, I also volunteer at a local rehabilitative community hospital, Ang Mo Kio Thye Hua Kwan Hospital. I spend much of my time there talking to patients, reading with them, as well as encouraging and assisting them to participate in recreational activities. I realized that patient interaction may not be a very easy feat especially in a medical setting when doctors need to interact with patients to get them to share their problems for the right diagnosis as patients are not comfortable sharing with a stranger. I believe this where empathy is pivotal in trying to understand the concerns of the patients from their perspective to building a rapport which then translates into compassion to take tangible actions to address these concerns. I also learnt the importance of patience which is essential to be an approachable doctor.
Away from academics, I served in the Students Council where I was elected as the Chairperson for a school wide event as well as the Head for an orientation group during my college's Orientation Programme. Through my services I was able to grow as a leader learning many values such as adaptability, team collaboration and interpersonal skills. During my service, I also got an opportunity to go Cambodia for an overseas community involvement programme where we taught English to young children at an orphanage.
I see a doctor playing multiple roles. She is a teacher who provides a listening ear to her patients to understand their problems after which she educates them on the advised medical procedure for their illness. She is a scientist who places herself at the front lines of knowledge. She is a team player who works and leads in a multidisciplinary team with other medical professionals. But above all, she a spiritual guide and friend who helps ailing patients to navigate through the dreaded last few chapters of life. I believe that my abilities coupled with my core values and wide range of experiences make a good candidate to study medicine and I would like to see myself playing the same few roles in the future as well.
Related Topics