Who the Hell are we Fighting? The Story of Sam Adams and the Vietnam intelligence Wars, (2006), by C. Michael Hiam.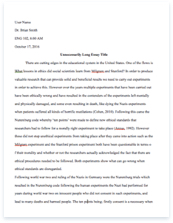 The whole doc is available only for registered users
A limited time offer! Get a custom sample essay written according to your requirements urgent 3h delivery guaranteed
Order Now
C. Michael Hiam was born in 1962 in Boston. He is a licensed psychologist in New York and Massachusetts, and has authored and coauthored a number scientific article. In 2006, his first book, a biography of a CIA analyst active during the Vietnam War, "Who the Hell are we Fighting? The Story of Sam Adams and the Vietnam intelligence Wars," was published by Steerforth Press.
In this book, the author talks about Sam Adams, a CIA analyst from 1963 to 1973, had a passion for accuracy and a huge problem with the Pentagon's estimates of Viet Cong forces during the Vietnam War. Responsible for the daily enemy assessment report, Adams believed that the U.S. brass was consistently fabricating low numbers of South Vietnamese Communist soldiers to demonstrate supposed progress against the enemy. Hiam chronicles Adams' growing conflict with his superiors. He arrived at the Agency in 1963 after a brief spell as a "downwardly mobile WASP" in the outside world. By his own account Sam's bosses were calling him "the outstanding analyst" in the Agency after he has been there only three years. In another three years, they were badging him to resign. "Adams' story raises questions about the relationship between intelligence and policy that persist to this day."
Sam was good-looking, brilliant, endlessly curious and inventive, and a glutton for research. He has a wonderfully self-deprecating sense of humor. Hiam traces Adams's strong and stubborn personality to his childhood days in boarding schools, including Saint Mark's School in Westborough, Massachusetts. "He was a bit of slacker, but when he put his mind t something, he focused completely on it." He slouched through Harvard undergraduate, served in the Navy, and attended Harvard Law School, where he either dropped out or was kicked out after his second year. At the age of 30, he joined the Agency and loved it. His first assignment was on the Congo desk. Then, when the Congo settled down, he was put onto a new endeavor: Vietnam.
As an analyst on Vietnam, he was assigned to look at the morale of the Viet Cong. He went to Vietnam four times; two were extended research visits. He interviewed captured Viet Cong insurgents. Examining the statistics, that things would prevail for the U.S. in Vietnam because the Viet Cong were abandoning the Communist fight and coming over to the U.S. cause. But he later came to the conclusion that we were not winning the war. Everybody was telling him that he was not right at all. Very quickly, he realized that the base statistics for the size of the Viet Cong enemy in Vietnam were grossly low. So, while the numbers were maybe around 250,000, he and his colleagues at the agency felt that, in fact, within South Vietnam there were perhaps 500,000 to 600,000 Viet Cong, which would explain why the enemy could accept such a high desertion and defection rate and still be very capable.
Sam found that the military command under General Westmoreland in Saigon, backed up by the American Embassy in Saigon, was doing everything that it could to keep the official numbers of the enemy combatants in South Vietnam as low as possible, both through statistical manipulation and through outright deception. Westmoreland's intelligence people decided to only count the North Vietnamese Soldiers who had come south to fight, and what the Viet Cong in South Vietnam termed their main and local forces. These were people who were full-time and looked like soldiers, for the most part. Westmoreland's command said, "These are the only people that we're right." There were full-time fighters, but then there's political infrastructure, political officers who are armed, and hundreds of thousands of support troops. There's a vast array of guerillas, what they called special people's forces.
That was an enormous political fight. The long and the short of it was that the CIA under Richard Helms was not interested in fighting this battle. Helms knew that Vietnam was this horrible political hot potato. He was fully willing to believe that Sam Adams' estimates came out in the late November of 1967. The Tet Offensive happened at the end of January 1968. The Tet Offensive was a countrywide activation of the entire Communist apparatus. It was not only the main and local forces, but it was also the political cadre, the members of the secret Communist government infrastructure, the secret self-defense forces; all the elements. Someone put the figure at perhaps 400,000. This became as a shock to the military, the political establishment in Washington, and, of course, the U.S. For the first time ever, Vietnam became a very strange war.
With Tet, for the first time the Communists were showing up in Saigon. They briefly took over the U.S. Embassy. Before Tet, the U.S. policymakers were looking for every excuse to staying Vietnam. After Tet, everybody was looking for a way out. It then became a war more like the war that General Westmoreland always wanted, which was one of regular troops coming down the Ho Chi Minh Trail to South Vietnam. But the problem was that the U.S. military and the political leadership in Washington had, of course, lost all credibility. No one believed them from then on. The CIA under Helms went right back to their old number of 500,000 to 600,000. They said, "We're not going to tell the truth," which they did. But it was too late. There were people in the military that Sam always admired. One of them was Colonel Gains Hawkins. "Look Sam, everybody knows that you're right. But we're basically being ordered to lie," Hawkins told.
Sam left the agency and began writing a book. By the time, he had divorced, remarried, and moved to Vermont. He was working on a memoir but could not bring it to closure. According to Hiam, he suffered from high blood pressure, arthritis, and gout, and he was eating and drinking too much. Then he died, age 55, perhaps of a broken heart.
Hiam provides a rich picture of the Viet Cong numbers debate, the people involved in Sam's battle, and the controversies that took up the rest of Sam's life. He tells how Sam badgered his superiors, how they clearly had no idea how to deal with the persistent attacks of this lone, and irrepressible idealist.
In "Who the Hell are we Fighting? The Story of Sam Adams and the Vietnam intelligence War," C. Michael Hiam has taken a work started by Adams before his death and finished it superbly. The book is a glimpse of Adams and his blind commitment to truth. The author points out the Tet was a big military failure, one that could have been exploited by the U.S. military had they not been so deficient in intelligence about small units and the guerrillas. This is Hiam's first book and he has been done a good researcher and writer. "Take up this book and let Michael Hiam lead you toward a final understanding of how military and civilian intelligence during the Vietnam War. This biographical account of Adams's CIA career, and his subsequent roll as a defendant in Westmorland libel trial, lets the facts speak for themselves in a chronological progression that will, by turns, disgust you. It takes us a giant step closer to history's final word on that sorry season."- John Rolfe Gardiner, author of "Double Stitch".
Related Topics