What If I Had Missed the Train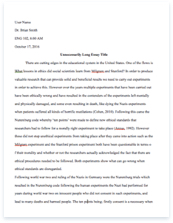 The whole doc is available only for registered users
OPEN DOC
A limited time offer! Get a custom sample essay written according to your requirements urgent 3h delivery guaranteed
Order Now
(A Recollection of a journey from Bodh Gaya to Patna Junction) The preaching hall overflew with the devotees with supreme mirth at their hearts to receive the sacred empowerment from His Holiness. It was on 10th January, 2012, the final day of His Holiness's 32nd Kalachakra Empowerment at Bodh Gaya; the sacred seat of Buddha Dharma. Personally, it was my first ever journey to the place inside Bihar and so for Kalachakra. It enthralled me for being able to attend this time with my grandpa who just arrived from Tibet. Generally, it had been an indelible mark on the wall of my memoir to learn how to adjust in such a crowd from various countries across the globe. For the first time in my life, I have seen how a human being can actually be beast in times of achieving his needs and the public scene brought me back to the Darvian theory of ''Survival of the fittest". I was both one among the spectators as well as the participants of the whole public scene where a man really doesn't heed to see what is happening with the small child and the aged grandparents under his feet while rushing after the sacred threads and the ritual sanctified breads.
I couldn't really believe my eyes to see a grandma next to me was so greedy enough to hide three breads inside her Chupa pocket in front of thousand eyes , while leaving others without even a piece of it. Every morning, I see people fighting for their seats and it just offended me severely to see a group of grandmas from Dharamsala who were not ready to accept the genuine culture of first come first seat and claimed their seats on the very onset of His Holiness's empowerment and boiled my blood inside with their offensive murmurs just at my ear drum! With the completion of His Holiness empowerment arount 11a.m, I had to hurry to my room for I had scheduled my train ticket from Patna Junction to Bangalore City in the evening though Mandala Offering and other public addresses were happening subsequently. While thinking about the inconvenience with local train travel from Gaya to Patna alone, I went to the Bihar Government Tourist Bus Ticket counter for a ticket at 2pm from Bodh Gaya. After a series of enquiries, the counter reaffirmed my arrival at Patna at 6pm; 2 hours ahead of my train departure time. It was time for me to offer my last glimpse and prostration to the Mahaboddhi temple and had to leave towards bus stand with a heavy heart bubbled with nostalgia, brimming with bliss and blessing.
The bus driver was out of sight though time was striking beyond 3pm. The Indian woman sitting next to me told me "It is impossible for you to catch your train at 8pm since the bus takes 6-7 hours with its frequent breaks at every minor bus stop on the way and it is already late by one hour from now". Just imagine, what would you do if you fall at such point of critical juncture where you are all alone and don't have any idea about the place; especially Bihar state; notorious for robberies and abductions? A gust of fright couple with fury blew through my ribs to hear that and I rushed to look for the driver. What is the hellish Indian Government policy is it! He was waiting for the ticket money from the booking office and said the office telephone was not reaching at the moment. I couldn't control over my emotional burst, but nothing actually can be done besides eyes welling up with tears out of fear. I left with no choice as there wasn't any possibility to reach Patna and on top of that there was a big problem with inter communication with my broken Hindi and their inapprehension of English. I was the only one who had to catch the train at the earliest among all the passengers in the bus.
What should I do by then? If I decide to not go, leaving the train ticket money aside, where should I stay in Bodh Gaya? How will I be able to get a ticket to go either to Bangalore or to Delhi in the midst of those crowds running and fighting for their return tickets at that time? And if I go and miss the train, where will I be going to spend the night? I had no any idea and I was helpless!!! The only Tibetan-Tawang kushokla (monk) in our bus came to help me to talk with driver and even with the traffic police. It happened to me that even two Ladakhi girls stopped their moving auto to see my condition and helped to quarrel with the driver. Gradually I got almost eight heads from my bus (one Sikkimmese pala; three Ladakhi lads; one local Indian couple and the Tawang kushokla) to force the driver to move the bus immediately. By then, I was ready to give a tight slap to the ticket counter man if I happened to go back and I promised to do so if I ever happen to visit Bodh Gaya in the future! I was counting each and every minus with fear of getting late and the ten people consoled me not to worry about it as I had already been blessed by His Holiness and the journey is 4 hours without any stop on the way.
After almost half an hour journey from Gaya city ( around 6pm), the bus backside wheel fell in a canal and it took half an hour to come out on the surface with every male including me pushing from the back ( what's the hell! My heart was beating so fast!) After an hour from that spot, the bus front wheel got crashed and by then, there wasn't any hope to reach by 8pm! I had nothing to do except crying so loud and scared to think about the next consequences. Al the eight people were so much worried about me, but they also didn't have anything to do except reprimanding the driver and praying for God's mercy. In between, one Tibetan woman and one Pala (the only Tibetans in the bus) came to me and asked "Bhumo, what's the use of crying when everything is over? My immediate anger burst on with "None of your business, just shut up!'' Out of sudden after almost half an hour, the Sikkimese Pala and the three Ladakhi lads had talked and called a taxi (I am still clueless how and from where they were able to get a taxi from such bleak hilly jungle where there is not even a spark of light can be seen!) and told me to go in the taxi (which charged 600/) with kushokla, the local couple and the Indian woman.
They reassured about my safety and requested them to help me till I get inside my train. The Sikkimese Pala even asked me whether I have enough money to pay for the taxi where I told I do have with me and the three Ladakhi lads consoled me while wiping my tears against their coat sleeves and put me in the taxi with bunches of prayers and humane concerns. Five of us left in the taxi which promised us to reach by 8pm at Patna Junction. On the way, I was still in tears with that fear and the sense of gratitude for the people who I have never known in my life, yet ever ready to be so humane without any stark of hesitation. Meantime, the Indian woman was telling me "Sonam see, Lord Buddha is shining upon your head. He'll never leave you in a dilemma without a solution.
Don't worry about anything." We reached before fifteen minus of my train schedule and the driver was kind enough to take us till the inner circle of the rail station where vehicles are prohibited. I was escorted by Kushokla till my platform and the rail information counter just announced that my train was late by twenty minus from its schedule time. I took a long sign and provided a cup of tea as a token of my deeply felt gratitude for their understanding and we departed to our respective platforms thereafter. This is the recounted journey that I took all alone at a place where I've never been and the humane kindness that I received from the people who I've never known and I'll never meet in my life…. However, I still feel and I will never forget the value of their sincere and practical ethics~ Thank you so much!!! Sonam Dolkar, MA English Literature,
Related Topics