Water Filtration Industry with Emphasis on Emerging Markets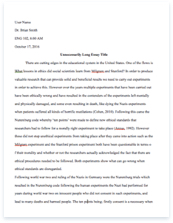 The whole doc is available only for registered users
A limited time offer! Get a custom sample essay written according to your requirements urgent 3h delivery guaranteed
Order Now
Porter's Five Forces of Competitive Framework:
Porter's five forces of competition framework view the profitability of an industry as determined by five sources of competitive pressure. These five forces of competition include three sources of "horizontal" competition: competition from substitutes, competition from entrants, and competition from established rivals. Two sources of "vertical" competition are the power of suppliers and power of buyers. Following are the sources of "horizontal" competition:
1) Competition from Substitutes:
Since we are utilizing newer form of Water Filtration Technique, there is no substitute for this product as of now. This new technology coupled with an environmentally friendly approach will keep the threat of substitutes low in the near future.
2) Threat of Entry
Since the new proprietary technology will make us become profitable relatively quickly, the water filtration industry will become more attractive to the outside industry. Due to absolute cost advantages over competitors ($1.00/cubic meter), We will become experience absolute cost advantages over competitors. However, due to a high threat of entry, we will have to constrain its prices to the competitive level. One of the major advantages we have is that new entrants will not be able to enter water filtration market on equal terms. The main sources of barriers to entry are discussed below: a) Capital Requirements:
The start up capital costs of developing technology in water filtration industry are large enough to dissuade all but the large companies with high capital at their disposal. b) Economies of scale: Low-High
Since water filtration is a research-oriented industry, efficiency requires large-scale operation. The new product development costs are high and it will require large-scale sales to break even. Since our RO model is has significant new features, it will be able to achieve economies of scale pretty quickly. c) Absolute cost Advantage: Low
It takes a while for companies in the industry achieve cost advantage. However, due to the break-through that increases efficiency by 600%-700%, and brings energy related costs down by 60%-80%, we have a unit cost advantage over entrants irrespective of scale. d) Product Differentiation: Low
Majority of the companies provide very similar products. However, since our technology provides significant overall efficiency, it will be able to get brand recognition and customer loyalty pretty easily. e) Access to Government and Legal Barriers: Low-High
Access to government and legal barriers will depend on project-to-project basis. For example, if the government and people view the project favorably, it may not encounter major challenges. However, our Integrated Marketing Plan consists of working very closely with Governments, Industry Professionals, and Local Population. Therefore we will have a lead on access to Channels of Distribution.
3) Rivalry between established firms
a) Concentration: High
A single firm does not dominate the desal market. However we aim to be the leader in providing water filtration technology in Developed and Emerging Markets. b) Diversity of Competitors: High
Worldwide firms are competing for this market and they have different cost structures, mindsets, and different top management styles. Hence there is a very minimal possibility of price collusion. c) Barriers to Exit: High
Costs associated with leaving the industry are very high as the costs associated with entering the industry are also high. 4) Bargaining Power of Buyers
a) Since in the desalination industry, we are dealing with two types of markets: Market for inputs and market for outputs. Extent to which the buyers are sensitive to the prices charged by firms in the industry which depends on four main factors: * Importance of technology: High, since our technology is path breaking and provides greater price value and efficiency. * Product Differentiation: High, since our product is unique in the market. * Competition among buyers: Low, since the buyers are governments and municipalities and multiple firms will be bidding for their project. * Importance of product to the buyer: Low-High, will depend on the budget, location and importance of our product to the buyer. b) Relative Bargaining Power between buyer and seller
* Size and concentration of buyer relative to suppliers: Low, since there are many sellers and limited number of buyers in the emerging and developing market. * Buyer's Bargaining power: High, since they are very well informed about the suppliers pricing and cost model. * Ability to integrate vertically: High, since buyer has many options among suppliers. 5) Bargaining Power of Suppliers
a) Supplier of raw materials for water filtration technology: Low, since it is easy to replace these suppliers. b) Labor Unions: Low-High, since in the emerging markets it is easy to negotiate with labor unions and in the developed markets a high percentage of workers belong to a union. c) Supplier of critical components of water filtration technology: High, since they will be able to exert considerable bargaining power.
PORTER MODEL FOR WATER FILTRATION INDUSTRY WITH EMPHASIS ON EMERGING AND DEVELOPED MARKETS
SUPPLIER POWER (LOW-HIGH)
Raw Material Supplier: Low
Supplier of critical components: High
Negotiating power of labor unions: Low-High
INDUSTRY RIVALRY (HIGH)
Competitors: High
Diversity of Competitors: High
Barrier to Exit: High
THREAT OF SUBSTITUES (LOW)
Buyer's ability to substitute: Low
Relative prices and performance of substitutes: Low
THREAT OF ENTRY (LOW-HIGH)
Capital Requirements: High
Economies of Scale: High
Absolute Cost Advantage: Low-High
Product Differentiation: Low
Access to government and legal barriers: Low – High
BUYER POWER (LOW-HIGH)
PRICE SENSITIVITY (LOW-HIGH)BARGAINING POWER, BUYER-SELLER (LOW-HIGH) Cost of technology vis-à-vis total cost: HighSize of buyer relative to suppliers: Low Product Differentiation: High Buyer's bargaining power: High Competition among buyers: Low Buyer's ability to integrate vertically: High Importance of product to buyer: Low-High
Related Topics