Virginia Mason Medical Center and the Toyota Production System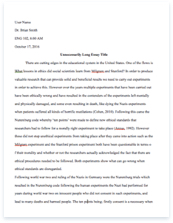 The whole doc is available only for registered users
A limited time offer! Get a custom sample essay written according to your requirements urgent 3h delivery guaranteed
Order Now
Part 1 – Kaplan's Goal and Rationale in Adopting TPSDr. Gary Kaplan very much believed in the corporate culture of Virginia Mason Medical Center (VMMC) and in the case study states that it was the collaborative team approach that attracted him to VMMC. However, when he took over as CEO in 2000, the medical center was losing money for its first time in history. Kaplan had to move VMMC to become a learning organization that could be lean, and compete within a very competitive industry during a period of poor economic conditions. Transforming any organization is a formidable task and in VMMC's situation, there were two major impediments. First, VMCC had well entrenched practices of doing things the way they have always been done referred to as "routines".1 From the heuristic perspective, the routines and minor incremental changes to the routines had worked well for the VMMC through the years with the physicians retaining their sense of entitlement and autonomy without much involvement in setting organizational goals and little requirement to work for the greater good rather than themselves.
However, now there was a change in the economic and competitive environment that required a new business model that could adapt to its environment. Second, VMMC was a large facility and large organizations can be slow to change and become learning organizations. The technological environment in health care had changed rapidly and Kaplan recognized that VMMC had become inefficient. For example, improvements were needed in overall layout of the facility's treatment areas and in vital services as lab and pharmacy. Under contingency theory, technology and task interdependence factors best describes why VMMC had become stagnant – the homogeneous and stable environment of the past was gone and VMMC was not adapting to the new environment.  Kanter believes that larger companies must become insolvent and leave the industry to be succeeded by a new entity better adapted to its environment.
However, Kaplan certainly did not agree with this belief and he decided to turn VMMC around. He decided that the formal structures of VMMC had to be de-linked from its current money losing activities. His initial steps in his turnaround strategy required immediate action. Kaplan carefully formulated VMMC's vision and created a strategic plan through input from all levels of the organization. VMMC's mission would put the patient first and the hospital would become a quality and safety leader through collaboration and embracing change. What he needed was a systematic method to achieve these goals. The Toyota Production System (TPS) has been interpreted as a model comprising vision, principles, toolbox, and the ability to learn as an organization.
Kaplan studied the TPS and saw that Toyota's goals were aligned with VMMC's goals. Central to TPS's core principles is that an organization must take on a philosophical sense of purpose. Kaplan felt he could leverage the unique VMMC collaborative team approach to achieve that purpose. As well, TPS is a long term endeavor and involves a process for solving problems. Kaplan saw these aspects of TPS as a way to become efficient and prosper for many years rather than be focused on resolving the crisis of the day. In addition, TPS seeks to add value to the organization by developing its people, and to empower them to recognize and continuously solve the root problems. Kaplan saw this as a way to make VMMC a learning organization that continuously improved and advanced to the next level of achievement.
Part 2 – Strengths and Weaknesses of TPS/Other ModelsIn our health care system, there are redundancies in the processes of providing health care. There continues to be a silo mentality between departments and institutions with numerous patient hand-offs between health care providers. These practices create inefficiency with much variation in the delivery of care. Intuitively we know that the large assembly-like processes of big manufacturing industries are efficient yet we have not widely utilized the knowledge of these industries in improving health care's efficiencies, quality and customer satisfaction. The strengths of the TPS is that it strives to use as few labour, material and space resources as possible to produce the desired amount of product. As well, the product is delivered when it is wanted and at the highest possible level of quality. The result of this mass production system is quality products with minimal cost and that is what VMMS needed to survive.
The VMMC case discusses the production models of Total Quality Management (TQM) and Six Sigma being imported into health care. TQM is a collection of management practices and routines that form a structured approach for controlling variability and continuously improving an organization's products and services. 5 In the US, it was embraced by the Joint Commission on Accreditation of Healthcare Organizations (JCAHO) and thrust upon hospitals that had to accept it since JCAHO approval is required to access certain revenue pools such as Medicare. As discussed in the VMMC case, TQM's effectiveness was questionable with many reasons given. The most compelling reasons for poor system performance are that some hospitals were only giving TQM lip service to qualify for funding. As well, TQM, as a top-down controlled process, is a rational decision making process.
However, the decisions were not being made by those at the front lines of VMMC who had specialized training and the best knowledge of the complex processes. Six Sigma is a disciplined approach to continuous process improvement designed to increase customer satisfaction and profits while reducing defects and cost. 6 On the surface, this system seems similar to TPS. Six Sigma focuses on prevention of defects as opposed to finding defect and correcting it during the production process which occurs in TPS. In health care, the consequence of error or "defect" can be very serious resulting in poor health outcomes and even death. Therefore, Six Sigma may not be appropriate for health care which should strive to prevent a problem before it occurs.
Batelden and Stoltz are proponents of a framework for continual improvement that applies both professional knowledge and improvement knowledge. 7 This framework is similar to some of the principles of TPS because both support policies that foster a shared sense of purpose. Both see organizational learning and mastery of tools and methods that accelerate improvement as essential. Both espouse the application of system strategies for and applying them to everyday processes. A slightly different model is the online and offline change model to improve efficiency which uses the FOCUS-PDSA model, a sequential iterative cycle that seeks to achieve quality improvement. The offline component of this model helps to improve organizational relationship where there may be barriers and it helps to facilitate dialogue.  The offline time studies the system and attempts to improve the effectiveness in conducting future activities and this improves processes.
The online time is the "do' part of the cycle which is studied to bring about more incremental improvements and the cycle repeats itself. In Kaplan's hospital, this model would have no doubt resulted in incremental change but not fast enough in view of the fiscal crisis that faced VMMC. It would be more effective in improving microsystems in the frontline processes of VMMC. However, Kaplan needs to simultaneously change micro and macro systems within VMMC to achieve his vision of quality and safety. Kaplan's challenge was not how to change a department but how to change the system which included the interdependency of clinical departments and support functions.
TPS is a natural fit to health care's clinical and operational processes. The health care industry is striving to improve quality while reducing costs and improving responsiveness. These goals are consistent with TPS. High efficiency can be achieved by exactly matching resources to the need. If too many resources are applied, waste is created. TPS applied to the health care setting will minimize errors which is crucial to efforts in hospitals to improve safety.
Part 3 – Obstacles to Success with TPSThe biggest obstacle to success with TPS was that it was a radical departure from the normal way that VMMC had conducted business. TPS would fundamentally change the coordination and integration functions of which are fundamental to organizational structure. 9 The hospital had formed the traditional departments of a hospital on the basis of differentiation and integration but Kaplan wanted to take them outside their comfort zone. Value-stream mapping is a major component of TPS but it required mapping of the process at VMMC from check-in until completion of treatment. The mapping required the staff to look outside their own solos or departments which required them to think and interact differently.
Some staff found it hard to give up their professional autonomy and have their professional judgement overtaken by the routinization of tasks and they saw repetition as a threat to them being able to induce their own task variation to suit the unique needs of the patient. This challenged their professional identity and appeared to them to marginalize their great skill in diagnosis and treatment planning. Some of the physicians and nurses thought that processes treating complex human beings could not be compared to processes creating machines. There was some staff attrition since they could not adapt to the new process and could not become part of the new culture that had to embrace such changes.
However, the vision of becoming a premium quality and safe institution became apparent by evidence which emerged in various areas of quality measurement. The time it took for lab and pharmacy order turnaround decreased several fold. The Patient Safety Alert process saw senior leaders involved in fixing root level problems and evidence based protocols were introduced. VMMC's success was evident from a reduction in clinical complications such as ventilator acquired pneumonia going from 34 cases a year in 2002 to only 1 in 2005. Thus, the effective process outcomes reinforced the value of the new system.
Another potential obstacle to success was that staff may see the introduction of TPS as yet another management scheme to re-engineer and improve profit margins. Kaplan's challenge was to get staff to commit to TPS as a real program and not just another fad. This was accomplished through the leadership of Kaplan and his promise to the employees that there would be no layoffs. He got staff commitment through their involvement in 3P where patients, doctors and nurses all collaborated to improve design to reduce distances travelled, increase communications and make the aesthetics more appealing. Training, coaching and even contests were introduced to get staff involved in the new system. As well, the annual trips to Japan of key staff to participate in workshops showed how serious management was about make TPS work for VMMC. Of course, TPS took great resources to implement and nurture the system and this would normally be a resource challenge and the new TPS model did require 20 full time staff. However, this resource increase was offset by efficiency gains accruing from efficiency gains that resulted from the implementation of the TPS.
The TPS in a Canadian health care setting would be as successful as the experience has been with VMMC and other US hospitals. In the early 1990's, prior to the massive upheaval in Canadian health care, it would have not been successful since accountability, efficiency and measurement were not in the forefront of our health care system and running hospitals at a profit was not part of our system. However, federal and provincial deficits brought resulted in health care rationalization. Hospitals were amalgamated and the system's latest transformation saw the emergence of LHINs. Increasingly, fiscal accountability, safety and organizational effectiveness became entrenched in out health care system.
LHINs and hospitals now have fixed global budgets and accountability agreements. Management now looks at the bottom line in terms of where value is added and where there is waste within the spectrum of services it offers with an emphasis on continuous improvement which means doing things more efficiently. Thus, TPS' goals of delivering the product of health care free of defects and errors mean a safer hospital and a more efficient hospital. The evolution of our new Canadian health care culture may have lagged behind the US but Canadian health care workers are now dedicated to continuous improvement so TPS would seem like a natural fit. Thus, the TPS focus on the value stream, standardization of jobs, and worker empowerment are important to the Canadian health care system since they have implications for improving the accountability and efficiency of our health care system.
In conclusion, the TPS and lean management practices can readily be applied to health services organizations. Applying TPS is not about imitating the tools used by Toyota and the advanced mechanical engineering processes that Toyota created. The TPS is about principles that can be applied to any health care organization. Diligent application of TPS will result in higher performance in our health care organizations with quality control integrated into the production process.
References
Endnotes1. Besanko, David, Dranove, David and Shanley, Mark. 2001. Strategy and Structure. In, Economicsof Strategy: 545-575. New York: John Wiley and Sons, Inc..
2. Charn, Martin s and Tewksbury, Laura. 1993. The Continuum of Organizational Structures. In,Collaborative Management in Health Care: Implementing the Integrative Organization: SanFrancisco: Jossey-Bass.
3. Kanter, R. M. 1989. When giants learn to dance: Mastering the challenge of strategy, management, and careers in the 1990s. New York: Simon and Schuster.
4. Spear, S (1999) Decoding the DNA of the Toyota Production System. Harvard
Business Review 77(5): 96-106.
5. Hackman, J. and Wageman, R. 1995. Total quality management: Empirical, conceptual, and practical issues. Administrative Science Quarterly, 40: 309-342.
6. Six Sigma Best Practises. Amadeus Solutions Website. Retrieved Online February 6, 2008 at: http://amadeussolutions.com/english/practices/bp_six_sigma.htm7. Batalden, Paul B. and Patricia I. Stolz. 1993. A Framework for the Continual Improvement of Health Care: Building and Applying professional and Improvement Knowledge to Test Changes in Daily Work. The Joint Commission Journal on Quality Improvement 19(10): 424-447.
8. Docimo, A. B., P. J. Pronovost, et al. (2000). "Using the Online and Offline Change Model to Improve Efficiency for Fast Track Emergency Department Patients." Joint Commission Journal on Quality Improvement 26(9): 503-514.
9. Duncan, Robert. 1979. What is the Right Organization Structure? Decision Tree AnalysisProvides the Answer. Organizational Dynamics (Winter) 7(3): 59-80.
Other SourcesGoold, M. and A. Campbell. 2002. Do You Have a Well Designed Organization? HarvardBusiness Review (March): 117-124.
Nelson, Eugene C., Paul B. Batalden, Thomas P. Huber, et al. Microsystems in Healthcare : Part 1. Learning from High Performing Front Line Clinical Units. Joint Commission Journal on Quality and Safety 28(2): 472-493.
Ferguson, T. B., Jr., E. D. Peterson, et al. (2003). "Use of continuous quality improvement to increase use of process measures in patients undergoing coronary artery bypass graft surgery: A randomized controlled trial." Journal of the American Medical Association 290(1): 49-56.
Carey RG Lloyd RC (1995) Measuring quality improvement in healthcare:A guide to statistical process control application, Madison, Wisconsin: Quality Press
Related Topics