United Cereal: Lora Brill's Eurobrand Challenge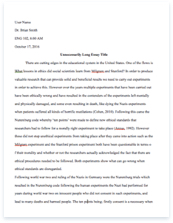 The whole doc is available only for registered users
A limited time offer! Get a custom sample essay written according to your requirements urgent 3h delivery guaranteed
Order Now
United Cereal: Breakfast Cereal Pioneer:
2010: 100 BDay
Originially: packaged cracked wheat, rolled wheats, malt flakes Diversified: snack foods, diary products, drinks, beverages, frozen foods, and baked goods. Business= 9 Billion (cereal =1/3 x 9 = 3 billion.
UC's Corporate Values, Policies, Practices.:
Commitment, Diligence, Loyalty
The UC Way – processes & Practices
Listen to the Customers
Spot the Trend, Make the Market
Honoring the past, while embracing the future
KSF:
R&D- more products & patents than any other competitor
"Brand Management" System allowing brand managers leadership of cross functional teams reduced lateral communication, strong vertical communication
The Breakfast Cereal Market
Cereal Industry- $21billion (2009)
U.S:
30 companies = combined annual revenues $12 Billion
5 companies = 80% of Sales ( Monopoly?)
Types: Hot
Ready to eat = 90% of sales in US & EU
Competitive. Much Advertising
Advertising = >10% revenues.
Company Size = advantages in purchasing, distribution, marketing. New
product intro= expensice.
Brand extension- cheaper.
UC's European Operations
Entered European market in 1952 ( by aqusition)
Became 20%of its sales ( 2009)
EU. Industry & Competitive Strategy
2010 = $7Billion market
Consumption amt. varied greatly depending on culture
Distribution channels also varied greatly
Supermarkets, hypermarkets – 80% of sales in Germany. 37% in France. 17%- Italy. Competitors:
1st. Kelloggs = 26%.
Used vol. to decrease costs
Establish & maintain shelf space
2nd= UC = 20%share
3rd = JV (Nestle + GM) = Cereal Partners = 17%.
Brand ex: Cheerios, Shredded Wheat
Leverage Nestle's tech expertise & European relations to compete. 4th = Weetabix = 7%
relied on strong branding & promotions
hold niche market positions
targeted price promotions
Rest= 30%
UC's EU Strategy & Organization
Due to major differences, UC established national subsidiaries in EU. lead by Country Manager ( CM)
made & adapted product, advertising & marketing decisions
had to conform to "UC WAY"
** Results:
strong penetration in most national markets
but: differences in product profiles & marketing strategies
Increasing Price & Profit Pressure
Increasing competitions
Market growth = interest in health
Cereal: add fruits
French Opportunity
2003: Kelloggs-> Special K. (freeze dried strawberries)
UC: tested numerous products. -> plan to launch Bluberry
European Debate:
Plan to launch Eu. Productvmarket strategy = help cut the PD & marketing costs by 10~15% over 3 yrs EU. Tastes are converging.
Related Topics