Unilever Pakistan Final Project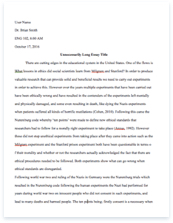 The whole doc is available only for registered users
A limited time offer! Get a custom sample essay written according to your requirements urgent 3h delivery guaranteed
Order Now
First of all we would like to thanks Almighty Allah who give us health, life, Strength, and Opportunity to perform this task. Without the Help of Allah it was impossible to accomplish the task.
We would like to thanks our marketing teacher Sir Mohammad Asad (Lecturer BUITEMS Quetta) for his assistance throughout this project, and helped us a lot in making this term project, would not have possible.
We are also thankful to the workers of Unilever PLC who helped us in every possible way and provided us with all the needed information. Without the help of all these people this term report would not have possible
We would also like to thank our Group Members, class fellows and friends for giving us help and insight we needed, and for giving us the freedom to develop this assignment.
Finally, we would like to again express our gratitude to sir Asad for his continued assistance and support throughout this project.
Executive Summary
The report talks about the detail examination of Unilever Private Limited Pakistan marketing Environment, Marketing process and marketing mix. The reason of this report is to understand the overall working of the company in market place and also understand customers need, want and demand.
Unilever PLC captures those people who are interested to change their self and want to improve their lifestyle. With the potential to capture customers, Unilever Marketers innovate new and latest products to attract their customers and built strong customer relationship with them. With the passage of time Unilever Pakistan introduced different brands which really attract consumers.
Unilever Pakistan Limited is the most varied company which really built our interest about its research. We have worked a lot about Unilever and its products and found one thing very commonly that they provide or produce any product according to the taste of their valuable customers. Most probably the consumers of Unilever products are satisfied with their products.
UNILEVER PAKISTAN
1. Introduction
Unilever private Limited Company (PLC) is a multinational organization. Its main company and headquarters is in London. Company shares are trade at Stock Exchange in different Countries of the world. Unilever produce daily care products and nutrition Products according to the valuable customer needs Like Lux, Ponds, Fair & Lovely menz, and Surf Excel etc. Unilever spread their subsidiaries in 80 countries over the world. William lever was the pioneer of the Company. He started merchandising as a grocer in England and established Lever Brother Company in 1827. Lever Brothers makes product line and markets it in England and making Brand name. In 1930 Lever Brother merged with Margarine Uni, Which was established by Simon Van Berg and Anton Jorgen's. Both companies Perform Two Functions * Purchasing Raw Material
* Sell finished goods
Unilever Private Limited Company name construct on the base of these companies name, Uni is taken from Margarine Uni Company and Lever is from Lever Brothers. Unilever PLC Headquarter was established in England. Unilever Pakistan Private Limited started its business in 1948. Unilever established its subsidiary unit in Rahimyar Khan and start its operation by merging "Sadiq Vegetable Oils" and "Allied Industries" exist in same city. In 1955 Unilever PLC was incorporated as an independent operating organization. Share of Unilever Pakistan are trade on Karachi, Islamabad and Lahore Stock Exchanges. Unilever Pakistan has now 6 production units in Pakistan. These production units are
* TEA PROCESSING PLANT (MANSEHRA)
* BEST FOODS FAISALABAD
* ICE CREAM FACTORY, Kasur
* KARACHI EDIBLE FACTORY
* RAHIM YAR KHAN
* KARACHI TEA FACTORY (KF)
Unilever Pakistan establishes robust and attractive strategies' to develop brand name in the mind of customers. Unilever company uses vide range of medium to communicate the customers for its new and existing brands. The best and fast source is internet and gets easily feedback from the customer. 2. Vision
"We work to create a better future Everyday"
"We help people around the world meet everyday needs for nutrition; hygiene and wellbeing, with brands that help people look good, feel good and get more out of life." "The vision of Lever Brothers Pakistan Limited is driven by is the "commitment to excel and we are here to sell aspiration not brand". Through this vision, Unilever Pakistan Limited provides products and service according to customer needs and values. Unilever set their goals and objectives by their vision and achieve these objectives through customer satisfaction. Unilever Pakistan is multinational, multiproduct company. Company's vision can be easily understood by their functions to excel and they are here to bargain aspiration not product. The main vision is integrating and that is to excel in each and every field whatever they do to provide customer satisfaction and customer delight. Unilever Pakistan has been able to maintaining the aim set by their vision and to accomplish the guideline determined by their Valuable customers.
Unilever Pakistan has a distinguish and vivid direction to assist people around the globe to meet their daily need for food, Hygienic and happiness with their products that help consumers to look good adorable. In 2009, Unilever Pakistan started The Unilever's plan of action for consistent progress. According to vision the company ideology of working to build a more appropriate future for their valuable buyers and areas in which they function. Another important factor of planning is ambition of increasing the length of Company at the same time lowering impact on the atmosphere. They are looking for to innovating new techniques of doing trade through which they can decrease absolute encounter. Unilever Pakistan has given too much importance to their consumers, suppliers and their intermediaries which sell products to improve their working and consistency in the fast growing world.
Through linking company global expertise, Company is providing a variety of products to match a wealth of different class of people, and maintaining their powerful connection with their buyers in the developing markets and encouraging people to take little, daily actions, Unilever believes that through our product we can bring a huge difference in the world. Company is bound to support consistency and supply consumers around the globe with their brands to look adorable, sensation, attractive, beautiful and healthy. An Example is "An improved future for kids" Company's oral care brands motivate children to clean their teeth daily for their maximum health care. Unilever also started World Food Program and Child strength actions to bring their experience in nutrition in some of the developing countries. Vaseline Unilever Pakistan has started "The Vaseline Skin Care Foundation" collect research about skin problems after that provide solutions for the problems through their brands.
3. Unilever Pakistan Mission Statement
The mission statement of Unilever Pakistan is  "Vitality is at the heart of everything we do. It's in our brands, our people and our approach to business"
As one of Unilever's leading brands, it has always been Wall's mission to add vitality to your life. While being responsible about good nutrition.
Unilever Pakistan is undoubtly leading consumer product in Pakistan. Their mission is mainly consisting of three things "product, people and approach to business". They always want to introduce new products for the purpose of increasing the size of the organization as long as lowering their environmental impact. They attract well educated, highly developed, and efficient workers. These people are energetic, inspired, delegate and promise to deliver profitable growth. Company serves the daily requirements of all valuable consumers everywhere for foods, healthful living and elegance by providing different brands and services that brings the best quality and value.
They use their exceptional buyer's perception to produce improved innovation in products and approach. Their products catch the hearts of all type of consumers by their brilliant communication. By maintaining a responsive supply chain, they boost value from Suppliers to buyer of goods. They are blameless and excellent through their engagement to Business criteria, Safety, fitness, atmosphere and involvement in the society.
4. Core Values
Core values are the principles that guide Unilever Pakistan internal channels as well as its link with the external environment. These values are usually summarized in the company statement of core values or in the mission statement. The main purpose of the core values is to improve people living by innovating new brands. Core Values of Unilever Pakistan are
* Impeccable Integrity
"Impeccable integrity" supposed to be more honest, loyal and efficient as compared to the one who is merely a man of "integrity". They have more integrate, efficient and loyal to their work. * Demonstrating a mission for winning
The mission of the organization is in their own hand. They have to demonstrate the mission of the company, and Company also demonstrates the Quality. They have selected three main categories in the mission to fulfill their statement purpose. * Wowing our consumer and customer
A happy Customer is a pleasure to have. Unilever is quite a bit successful to have happy customers and they are satisfied with their performance and products. * Bringing out the best in all of us
The Company has to provide those products which are of the best quality and satisfy customer's needs. * Living and enterprise culture
Solidarity, innovation, harmony and efficiency, the pursuit of excellence * Making a better world
Unilever Pakistan is working on socio marketing concept. They are working for consumers benefit, their own seek and as well as for the society.
5. Business Philosophy & Nature of Organization
Unilever Pakistan uses the theory to determine how business grasps different areas of working. How a company is arrange and operates in areas such as management, public relations, accounting, marketing, training and business operations. Unilever Pakistan has different techniques to run their business for the sake of earning profit as well as long term benefit to the organization and consumers.
Unilever is customer focused and responsive to change. They have clear understanding among their decision makers. They provide multiple ways to do business according to the rules and regulation of the Company. Company support open communication at every level of our business processes.
An award winning educational charity, their aim is to help every child flourish through doing philosophical enquiry in the classroom. They are the only company in the world that trains philosophy graduates to do philosophy in schools in order to develop children's autonomous learning, higher order thinking skills, as well as critical and creative thinking. We also work in communities and business: adults need to practice thinking too.
6. Company Policy and procedures
Unilever Pakistan Corporate purpose is the top standards of corporate behavior with they work, communicate, and the environment in which they have an impact. They always want to work integrity and they conduct their business operations with integrity and with care of their valuable customer. There are some policies and procedures which Unilever has to follow in any circumstances
Definite impact
Their Basic purpose is clear, positive and definite impact in the society through their products, Advertisements, functions and relationships, through deliberate contributions, and by different other ways in which they engage with society.
Endless Promise
They are also promise to improve the way they manage their environmental affects and operating towards their longer term goals and plans of maintain a consistent business. Spreading out their aim
Their corporate purpose spreads through their aim and ability to do the work underpinned by their code of business Principles which describes the operational standards that everyone at Unilever follows, wherever they are in the world. The code also supports our approach to governance and corporate responsibility.
There is no doubt that organization in the modern world has placed great importance in the development of the human recourse management. This is because organizations seek to select, hire the best talent to the workforce. Rewards strategies are one of the main functions of human resource management. Indeed, these functions are set to increase the motivations of their workforce and avoid any dissatisfaction that may occur to the employees. Different theories of motivation were thought of to explain and analyze the behavior of employees, in addition, many reward strategies were practiced in order to increase the motivation of employees and allure them.
The main aim of this paper is the chance to explore how multinational organization of Unilever in Pakistan increases the motivation of their employees and deal with any dissatisfaction the use of reward systems as Unilever Pakistan facing HR problem of lack of proper reward system ofor the motivation of employees and supervisors. Since the constraints of the situation are demanding that the research is conducted through the HR managers are responsible for assessing levels of motivation in the workforce and this will normally be a subjective assessment for levels by groups and not by individuals we feel that this reinforces the choice for Maslow's theory for the purpose of the research.
7.Key Factors Of Unilever Pakistan
Connect with customer:
Unilever makes products by focusing on customer needs, preference, satisfaction and future needs. Unilever use new technological methods to make products according to the consumer needs and attract new customer segment. Unilever gain big market share in the market of FMCG products. Brand focus:
Unilever Pakistan improves their products according to the international brands by the use of Research and Development Department. This department improves their brands to increase the customer satisfaction and benefits. New Channels:
Unilever Pakistan find new channel to providing their product to consumer and customer. They are developing new channels to promote their products for the long term benefit of the organization. Use of Supply Chain:
Unilever Pakistan provides world class supply chain to increase the sale of FMCG products. Unilever Pakistan use MIS system to enhance the supply of products and get high profit. Cost Efficient:
Unilever Pakistan is made for all level of consumers weather they are of higher or lower class, So the cost of most products are very low, and that are easily affordable to every type of consumer. Internet Technology:
Unilever change old technology time by time to gain competitive advantage in the market. Unilever used internet technology to connect with customer, supplier, and employer.etc Supplier Quality: Product quality is depend upon the raw material, if raw material is low quality then products quality are also low and vice versa. Some raw material is import from the AMERICA and EUROPE to gain competitive advantage. 8. Organizational Chart
A formal arrangement of jobs with an organization is called organizational Structure, or A deliberate arrangement of people to accomplish some specific purpose. Unilever Pakistan has made up an organizational chart for their specific purpose and they are structured in such a way that the organizational goals are fulfilled. Managers' Design and plan organizational structure Of LBPL. Unilever Pakistan organizational structure us most probably same as like Other Companies. CEO is the most top person in the Company. There 6 or 7 level of hierarchies in the organization. We can easily understand the organizational structure of Unilever Pakistan.
Branch Structure
All over Pakistan 6 branches of Lever Brothers Pakistan Limited are working. Its head office is located in Karachi at Avari Towers. The chairman and management committee as well as the most of the department heads have their offices there.
9.Board of Directors
Board of Directors of Unilever Pakistan Company is as follows Ehsan Ali Malik| | 2006| Chairman of the Board, Chief Executive Officer| Imran Husain| | 2008| Chief Financial Officer, Executive Director| M. Qaysar Alam| | | Executive Director|
Amir R. Paracha| | 2010| Executive Director|
Fariyha Subhani| | | Executive Director|
Shazia Syed| | 2008| Executive Director|
Amar Naseer| | 2008| Company Secretary|
Zaffar Khan| | 2005| Non-Executive Director|
Khalid Rafi| | 2008| Non-Executive Director|
Unilever Pakistan has mainly divided their company in parts, so they the different CEO's and other members. UPL | UPFL |
Ehsan A malik – Chairman & CEO| Fariha Subhani CEO|
Mr Ehsan A Malik is chairman of both Unilever private limited and Unilever private food limited.
Committee of Director
Ms. Fariha Subhani (Chair Person)
Ms. Shazia Syed (Member)
Mr. M Qaysar Alam (Member)
Mr. Amar Naseer (Secretary)
Mr. Imran Hussain
10. Name and Number of Departments & other Relevant Details
Unilever Pakistan is Multinational Company so it has many departments. Name of the departments are
* Human Resource Department
* Research and development Department
* Customer Development
* Information Technology
* Supply Chain
* Finance Department
* Marketing Department
11.Ongoing Projects of Unilever Pakistan
i. Lipton Talent Hunt in Lahore University of Management Sciences Lahore Unilever PLC initiated "Lipton Talent Hunt Drive in the LUMS Lahore on Wed, 19th Sep, 2012. Lipton Talent Hunt is one of a kind competition aimed at developing young talent with real business problems and providing them an opportunity to start a career at one of biggest business corporations in Pakistan. The competition is for Engineering & Business University students in their final year, who are about to enter into the practical world of real business problems. The students will take part in competition, business students will be asked to develop a 360 degree campaign for a portion of Lipton's portfolio that will help drive the agenda of the brand. On the other hand, engineering students will be asked to develop a machine which would help drive the brand's agenda from supply chain's viewpoint. The winners of the competition will be sent on a trip to Dubai where they will get a chance to interact with the Dubai Unilever team. In addition to this, the winners will also get an exemption for the first few rounds of their MTO Programme.
ii. Healthy Pakistan Mission
According to the survey of World health organization there is 3.5 million Children under the age of 5 die in each year from respiratory infections and diarrhea. The doctors prevent that is because of hand contain a lot of germs and children do not wash their hand. Unilever made a plan to develop the habit of hand washing in all children of Pakistan to decrease the death rate of less than 5 year children and make them healthy for the bright future for Pakistan. Unilever Pakistan Company is still running their campaign and they have made different teams which go to different schools and teach children to advantages of hand washing.
MICRO AND MACRO ENVIORNMENT OF MARKETING RELATED TO UNILIVER COMPANY
21. MARKET ENVIORNMENT:
The market environment is a marketing term and refers to factors and forces that affect a firm's ability to build and maintain successful relationships with customers. Two levels of the environment are: Micro (internal) environment – small forces within the company that affect its ability to serve its customers. Macro (national) environment – larger societal forces that affect the microenvironment. A company's marketing environment consists of the factors and forces outside marketing that affect marketing management's ability to develop and maintain successful relationships with its target customers.
* Being successful means being able to adapt the marketing mix to trends and change this environment. * Changes in the marketing environment are often quick and unpredictable. * The marketing environment offers both opportunities and threats. * The company must use its marketing research and marketing intelligence systems to monitor the changing environment. * Systematic environmental scanning helps marketers to revise and adapt marketing strategies to meet new challenges and opportunities in the marketplace. MICRO ENVIORNMENT OF UNILIVER:
On this topic we will discuss something about the Micro environment of Unilever concerning to: – The Business
– Suppliers
– Marketing intermediaries
– Buyers
– Competitors
– Publics
The Business:
Unilever was found in 1980 by William Hesketh Lever, he's also the finder of Lever Bros. They main idea to setup the company was to decrease the time that's spent on household jobs (like cleaning the house, washing clothes and take care of the own hygiene of people), improving some qualities of food products; so people can enjoy their food and take care of their homes, their clothes and themselves. The slogan at that time was called ''Get more out of life''. Today Unilever have about 400 brands which you can separate into 5 main categories; Food brands, Personal care brands, Health Hygiene and Beauty, Home care brands and Nutrition. To develop their products they spend about €1 billion to researches every year. The mission of Unilever is to add Vitality to life, so that people look good, feel good and get more out of life. Suppliers:
Because Unilever is such a Huge company, it's really hard and to find something specific about their suppliers and how they get there raw materials. Bud their raw materials are coming from the whole world. And for their food products only contain only fresh raw materials. Also they need a supplier for other things like the package of the products and for the transport. Marketing intermediaries:
Unilever sales their products in over 100 countries all over the world. They sell it in all kind of stores, for example in Supermarkets, drugstores and small specialized shops. To introduce their brand name to the world they use all kinds of organizations like World Food of the United Nations and the Olympic games. Bud if Unilever wants to promote their products, they don't use the name Unilever bud just the specific brand name of the product. So they can reach their customers more directly. Buyers:
The main target groups are families who have to care about a house and themselves of course. Because lifestyles, tastes, and expectations are changing, also Unilever has to change, so they still can satisfy the customer needs. They are doing this, like I said before, by doing researching to develop their existing products, and to search and create for new products. Competitors:
Because Unilever has over 400 brands, I've chosen one of them to tell you something about his marketing mix. I choose for the brand 'Hearthbrand' the world's biggest ice-cream manufacturer. I have chosen this brand because it has many competitors and it is the market leader in over 40 countries. Heartbrand operates under different names in different markets; Wall's in the UK and most parts of Asia, Algida in Italy, Langnese in Germany, Kibon in Brazil, and Ola in the Netherlands. They differentiate their products from competitors by use less fat in the product, making products who are sugar-free and/or lactose-free. They invest around €50 million in ice-cream research and development each year of which is 40% for Health and Well-being sector. By doing this research they want to produce different products as their competitors and to reach a bigger market. One of their strong points is that they offer products especially for dietary needs including lactose free options, soy ice cream and ice cream for diabetics.
At the moment they are launching a product where is no sugar added in, so they can again separate them from the competitors. Also they are making a products what's called 'Ben & Jerry's, with a social mission: they are donating over $1.1 million dollars to charitable donations. That can also been seen as a marketing acts, so if people know they donate money, they will maybe buy easier a products because they also support a organization. The price of their products is a little bit higher as their competitors, bud the quality is also better, so the choice is for the customer if they want a good quality products or a product which is cheaper and that tastes not that good. If you want to buy a product from Heartbrand, search for a shop where they sell ice-creams than they will have also Heartbrand ice-creams, because almost in every shop you can buy them. Publics:
Everybody on the earth can give their opinion about Unilever's products to others, and that will make sense for the new consumers. Because if they hearth that the products of Unilever are having a bad quality they probably won't buy them. So Unilever had the idea to make a TV commercial to prevent that people won't buy their products. In this TV commercials they showed that customers are really satisfied about their products and that they will advocate to buy their products. Also the media can tell the customers that the products are not trustable for example. The influence of the media is always strong. It's actually a bit stupid that everybody believes what the media is saying, because the media just mastermind something and tell is to the customers so they get attention and make money And the ones who they are talking about getting only worse of it.
MACRO ENVIORNMENT OF UNILIVER:
We will discuss something about broader forces of Marco-environment concerning to the company "Unilever Pakistan" and the factors are – Political
– Legal
– Socio-cultural and demographic
– Technological
– Economic
– Ecological / environmental
Unilever is a Mother company for over 400 brands. For example brand names like Knorr, Bertolli, Lipton, Axe, Dove, Vaseline, Cif, Omo and much more are developed by Unilever. Their mission is to add Vitality to life. They meet everyday needs for nutrition; hygiene and personal care with brands that help people look good, feel good and get more out of life. We can find in almost every kitchen or bathroom a product of them. Political forces:
Political Factors refers to the government rules, regulation and policies such as the degree of intervention in the economy. What kind of products and services does a government want to provide? To what extent does it believe in subsidizing firms? What are its priorities in terms of business support? Political decisions can affect on many vital areas for merchandising such as the education of the workforce, the health of the nation and the quality of the infrastructure of the economy such as the road and railway system.
Legal forces:
Because Unilever is a company whose offering its products worldwide, they have to follow many different kind of laws But it always depends of in which continent / country they are trading their products and they mainly use the International Law system.
Socio – cultural and Demographic forces:
Unilever offers its products worldwide. Their main target groups are families, And of those families they want to reach the house wife ore man, because mainly they make the decisions what to buy in the supermarkets concerning everyday life products like food, bad soap, special crèmes for the skin, toothpaste etc. And because they are offering their products in so many countries they have several marketing departments so they can reach their customers better.
Technological forces:
Also Unilever has to be aware of the new development in technology effects. Because Unilever has so many competitors, they have to develop their products each time because there are new needs for customers. Like make their products more efficient, so you can use less portions of a product with the same effect. Ore they have to develop their products in that way that it's better for the environment.
Economic and competitive forces:
Economical factors Influence both marketers' and customers' decisions and activities. General economic conditions, buying power, willingness to spend, spending patterns, types of competitive structure, competition roles, competitive tools. Unilever has 174 000 employees in around 100 countries all over the world, and daily 170 million Customers select their product to provide good things to their family and to stay safe and clean. Because they offer so many products on several different markets, they are not really subsistence to the economies situation. Also the prices of their products are not higher as his competitors so the buying power of the customers won't decrease.
MARKETING MIX OF UNILEVER PAKISTAN
14. Surf Excel Unilever Pakistan
Unilever PLC makes daily personal care products, refreshing drinks, ice cream, and spreads in the many parts of the world. The company accommodate nutrient products, such as noodles, different type of meals, bouillons, sauces and spreads and healthy butter, edible and olive oil, and milk, as well as frozen foods; detergent and hygiene products for the home care market; skin care products, and body sprays for personal care market. It sells its brands under Rin, Dove,, Lux, Rexona, Sunsilk, Rafhan,, Comfort, Lux, Pond's, Close Up, Lifebuoy, Lipton, Brooke Bond supreme Wheel,, Axe, Energile, Knorr, Pearl Dust, and Supreme brands. The Company has many products, which are the top brands in the market. Surf excel is the example of that product. People use this product and are satisfied with this product because of its quality, quantity, price, working and fragrance. Surf Excel
No Doubt, Surf Excel is pioneer in Pakistan detergent powder market and it is the most aged product to be present in Pakistan since 1961. It might look weird for a leading laundry brand like Surf Excel to say that "Dirt is good" ( Dagh tou achay hotay hain), but for development healthy activities involving dirt are necessary. It is how children learn and show their creativity and it strengthens their mental capability. Surf Excel is competing other washing powders in market in Pakistan for last four decades; Surf Excel has carried on changing according to consumer needs. Being a leading detergent powder, the product had to work hard to get recognition in the early days. To inform households about its usage, home to home performance of product were arranged in Karachi and Lahore. At no cost sample and coupons were also spread to target consumers. With nonstop technological improvement; the product has all the time handled to hold back rivalry.
Surf Excel considers that dirt is good. This is for the reason that when kids go out, plays and get unclean, they do not just collect dirt. They know-how about life, get experience, make buddies, know about nature, share ideas and experiences from each other. This assists them get muscular and well prepared for the globe outside. Beside with dirt being barrier towards play, experience, learning, In 2005-06 Surf Excel initiated Paint and Games Masti program, where kids were requested to take part in different activities planned to communicate that "Dagh tou achay hotay hain". This year though, Surf Excel has obtained the idea of "Dirt is good because Dirt is equal to Play and Play Is Good for healthy future" to a bottom stage and concentrate on the problems surrounding kids play: the concept of learning through play, the barriers towards play, the impact of not sufficient play for our kids.
As a publicly responsible company and brand, it believes that they can create a platform on which they can take this point ahead to showcase that how playing facilitates kids spiritually and actually. Total sale of Surf Excel in Pakistan is up to 2, 40,000 tons/Year. sales are expected to be raised to 2-4% in the next few years. Company is not just targeting the middle earnings group. With the widest socio economic path between consumer merchandise challengers, Surf Excel is targeting all income level of people, with special sets of products. "Dirt is good", the philosophy behind this is the kids are the best influencers for the deciders. The kids with this eye catching sentence make an effort to influence the judgment of their parents (primarily mother) who are the decision maker
MARKETING STRATEGIES OF SURF EXCEL
Surf Excel is regarded as a reliance and best product because of its matchless relationship. Unilever is locating their invention in the best of their consumer pleasure which also distinguish from their contenders. They are creating atmosphere for public to have a life easy likelihood. As concerning the picture there is point for the public to avoid on the events to limit "when children are in position of doing incredible extra ordinary". Unilever is also placing as considering the fact of Strong's competition .So they are also centering different kind of conveniences. Management is developed following marketing strategies for upcoming year:
Market Segmentation
Segmentation is prepared on the basis of Living standard measure (LSM)of consumers, which series from 1 to 15. One denotes that group who exist from hand to mouth, whereas 15 indicate very wealthy and privileged group. Living Standard measures (LSM) is calculate by add up to different Factors for example number of handset in a home, number of vehicles, earning level. Surf Excel begins from "six" who can manage washing machine for rinse cloths.
Target Market
There are about 35 Million consumers who are middle class people of Pakistan, However Company is not just marking this class people. Through the widest socio economic path amongst shopper goods opponents, they are moreover targeting at poorer income class as well as the upper income class with various sets of brands.
Marketing Mix
(1)Product
Size
Surf Excel is present in various sizes which are in the range of 25grams to 2 Kilogram. Surf Excel has planned to launch some other sizes in bag in the marketplace
Packaging
Mostly Unilever has fresh Phenomena. It confers with all three trade models (General, modern and international modern trade) while crafty packaging for the product. Packaging should be to generate impulsive wishes, and it should show up among its rivals. It is where brand expansion squad and marketers come into action in delivering packaging standards for all its brand ranges.
(2)Price
Price is basically the cost plus profit of the organization. There are a lot of competitors in the marketplace. As their goods are well worth .so frequently they charge high prices. So the organization has thought about the competitor product price while choosing new price and schemes. Prices are set by taking into consideration * What consumer or customer thinks for high price and quality? * There price are high, for the reason that they trust in zero faults. * They blame various prices to registered and unregistered retailers. * Prices are put by taking into concern the range, type of brand.
Discounts
A discount is price decrease to those who buy products in bulk. This is set to increase surf Excel sales. So company has decided to allow 1% discount to distributors and whole sellers on purchase of Surf Excel of worth Rs 800
  (3)Promotions
According to the survey Sales Promotion is enlarged by 10%this year. Sales strength in Surf Excel is divided into three types: General Trade (general stores, Kiryana stores, Medical and General Stores), Local modern trade (super stores such as HKB, Naheed, D-Mart), and International Modern trade (Large houses such as Metro. outside Media group is selected for the publicity operations through billboard and signboards.
Advertising
If we examine the ads on aired on Radio or TV or via print media we will observe that the majority of the message is made by the help of kids through slogan "Dirt is good". The tactics behind this is the kids are the best influencers for the decision maker (parents). Unilever Company will keep ongoing its commercial movement "Dirt is good" and teach households through new good-looking advertisements to support the positioning planning.
Surf Excel quality is very admired among the grassroots as leading the washing powders markets in Pakistan for four decades; Surf will nonstop to alteration according to buyer needs. Since the product has undergone different product quality development to present finest cleaning results.
Own selling
· Order takers:
Company has workers who carry out the activity of order taking from various areas to help the retailers. They are typically one day company carry outs the working of order taking and very next day they distribute the Surf Excel to the targeted area. · Stalls:
Company occasionally organize their stalls in the trade fair at which the brands are presented
(4)Place
Distributors are the group through which ease of use of products is possible. Company's distributors have a very good connection with them, and the significant thing is that they must include into total marketing mix because of time and money required to system a well-organized channel.
Distribution Tactics
Unilever exercises the following numerous channel of delivery
Unilever exercises a lot of distributors and retailers to supply its products in each market where the final customer might reasonably look for it. While appointing a distributor for a particular area, management uses its own judgment to select such a person that has a potential to operate effectively. At present Situation for Surf Excel they are focusing by intensive manners. Effect of Distribution on sales trend
Unilever PLC has implemented the technique of intensive sharing for product because the target market of surf Excel is sectioned for washing clothes by means of any system. The consumer wishes for to buy this brand from nearest store as it is easy to buy. And some of other factors are
Locality
Surf Excel is focused on all regions in the course of which it is possible to cover up various group needs.
Supply
We can get Unilever product easily through each and every shop in our city. For this purpose Unilever decided to sustain their position strong as holds the stock in huge amounts with its self. When there is Increase in demand or shortage of any product, they can easy supply in the market from their stock.
15.Lux Unilever Pakistan
Lux is the most popular brand of Unilever Pakistan. Lux soap was first introduceed in the United Kingdom in 1899 as a flaked edition of "Sunlight soap". Then it was launched in the United States in 1916, and advertised as laundry soap particularly at 'delicates'. Unilever promoted ladies to home wash their clothes with no fear of satins and silks being twisted yellow by unsympathetic lye that were frequently exercised in soaps at the time. The flake type soap allowed the producer some freedom from lye because it didn't require to be formed into conventional cake-shaped loaves as other soaps were. The result was a gentler soap that melted more readily and was publicized as appropriate for home laundry use. Lux is a brand of Unilever. The "Lux" was derived from the Latin word "light" and it suggest to "Luxury". In Pakistan Lux was first introduced in 1957 and till now Lux has become one of the top soap in Pakistan.
Customer driven Marketing
Lux falls under the kind of toiletry brand as a beauty soap.
Market Segmentation
Market segmentation is performed so as to convince the consumers more proficiently. For a product like Lux, which has a wide consumer support, this aspect becomes completely critical. The segmentations are prepared mostly on the sources of things like: Lux soap fall in the beauty soap group. Company states Lux is the maximum selling product in Pakistan. Furthermore a number of analysis information also discloses the similar result. Even if Lux is the most selling beauty soap in Pakistan, it doesn't go for traditional mass marketing. Moreover as a beauty soap Lux does not even segment its market according to gender. Unilever Pakistan Ltd segments their market according to geographical areas. The population of the country is segmented into three parts which are urban, sub urban and rural area consumers .The company further differentiate the geographical segments according to Socio Economic Cluster (SEC) i.e. education and Income. The SEC divides the population in five segments starting from A to E, where A categorizes the highly educated and high income earners holders the main target market of the Lux, and sequentially in descending order E categorizes the opposite.
Target Market
A research carried out by Unilever Pakistan reveals that urban rich people are more likely to buy imported and expensive products. Moreover rural poor people tend to buy cheap products even without evaluating its quality. However urban and sub urban upper middle and middle class people tend to buy affordable and quality products.Lux is not a highly expensive but an affordable product. That is why the company targets urban and sub urban upper middle and middle class people who are the second highest population of segment of the country. From the segmentation of customer according to SEC they target category A, B and C, because they are assumed to be financially well-off and can afford to buy LUX
Marketing Mix
Product
Lux is globally famous beauty soap product of lever Brothers. By made in Pakistan for the local marketplace by Unilever PLC, as global brand, it sustains an international quality for the merchandise. Formula and technique was given by R&D departments in foreign countries, Lux is formed in our country from imported resources like sodium soap, glycerol and special extracts according to tastes, coming from Unilever plants located out of the country. Lux is existing in Pakistan in six different flavors which are: Lux Energizing Honey,
Lux Golden Glow,
Lux Nature Pure,
Lux Orchid Touch,
Lux Almond Delight and
Lux AquaSparkle.
Taking into consideration the ease of its consumers, the company manufactures all flavors of LUX in three different sizes, 80gm, 90gm and 155gm.
Price
Nevertheless Unilever Pakistan provides its LUX customers a lot in terms of the merchandise itself; it cannot offer a better pricing. This is due to some constraints in the beauty soap industry. Beauty soap is a brand with a vulnerable demand in Pakistan. An alteration in price has a high danger of creating price war among the competitors which will finally cause a loss of profit. Its prices are approximately equivalent to its rivals. Company carries out research on rivals' price and brand faithfulness when it suffers great need of altering price.
Place
Unilever PLC has an enormous delivery channel for LUX all over the country as its sales reach above 10 million pieces a year. Unilever has 6 massive warehouses; one in each unit of Country. The company doesn't utilize its own fleet of transportation for allocating its product. However, it has out sourced its distribution procedure to different third party distributors, solely dedicated to Unilever Pakistan Ltd. These distributors then supply the product all over Pakistan to a huge number of retailers. Although Lux targets the city and housing middle and upper middleclass public they are distributing their goods all over the country for the reason that of a current boost in order of its product to all sections of the residents.
Promotion
Unilever Pakistan carries out enormous promotional actions to sponsor Lux which has topped the beauty soap industry of Pakistan. It spends almost 19% to 24% of its Net Proceeds from Sales (NPC) of Lux for promotional activities for Lux. It's sure annual promotional campaigns like Lux Superstar and Lux Annual Style Awards has made the brand a part of the glamour world. Since the 1935s, more than four Hundred of the world's most dazzling and affective women have been proudly linked with Lux commercials. They don't only support Lux in for the beauty conscious females, it also promotes the product for males and the company proved that, by including world well-known male superstar Shahrukh Khan and Shan for their advertise campaign. Unilever Pakistan Limited is spending a vast amount of money for Lux through TV commercials, Newspaper and posters. Furthermore it also undertakes small promotional campaign at various Schools, colleges, universities and recreational parks .
16.Rafhan Custord Powder
Rafhan is a name that has gained popularity since 40 fine years of its existence and individuals have been loyal to the consumption of this particular brand only. It is the main reason justifying its dominating market share. Unilever offers many different flavors (Vanilla, Strawberry, Banana, Mango) of custard so that there is more variety for the customers to choose from. This satisfies the 'variety-seeking buying behavior, where customers look for alternatives and more alternatives to taste. After a thorough research via a survey, it was concluded that Rafhan custard is more popular and readily consumed as compared to other brand such as National. The reason being that there have been no changes in the quality and taste over the years, instead more variety has been introduced in an attempt to target all the segments. Through our survey, it was also assessed that rarely have the customers come across a situation when Rafhan custard wasn't available in the market. This highlights Unilever's sound distribution.
The retail price that has been quoted for Rafhan custard is economical for a 300 gm pack for 40servings is Rs. 54. This amount is affordable by most, of the consumers, irrespective of their income group/social class. Rafhan is considered as the modern form of dessert that required least reparatory time. Due to all these factors it has created loyalty amongst customers who do not intend to switch brand at any point of time because they trust this brand. Perceived value is high as the benefits out do the costs in the form of quality, taste and most importantly creating a symbol of celebration, whereby families sit together and share joy. The quality that Rafhan powder offers hold precedence over otherbrands starting from its nutritious ingredients to its proper packaging, thus indicating that for them each step manufacturing has to add value to the final product. Indeed retaining the existing customers and attracting new ones is at odious task and something that takes time to achieve. Thus we need to assess the point that creates value from the angle of the customer. If we break customer perceived value into parts, we will come across a set of values and costs that play a major role here.
Due to the fact that this product is readily available at general stores, it saves the cost or time of actually going to several stores in search for rafhan custard powder. This also gives the added advantage of energy cost wherebythe customers do not have to spend their energy in locating theproduct at different stores due to unavailability. It is economically-priced that works well in creating a market share and loyalty of this brand in turn developing a 'habitual buying behavior' where only this brand is going to catch the attention as compared to other brands. Owing to the number of years that it has served the market, consumers trust this brand in offering quality and variety, as well as trusting the ingredients that is used in it. This also shows the level of its reliability.
Thus, it has an association with the minds and personallives of individuals. This gives its image a certain degree of valuewhereby individuals' first choice of dessert when celebrating would be Rafhan custard. Here, the credit also goes to how convenient and easy it is to prepare Rafhan custard with very little hassle. Another reason that adds to its advantage is that it if being used since decades in most households, thus it is easy to rely upon it. The credit here goes to theadvertisements on television that depicts family value and alsosegmenting the market demographically from toddlers to seniorcitizens. The ads of Rafhan custard powders are so vibrant that it is bound to grasp the attention of the viewers, giving its image a boostthat ultimately resulted in Rafhan capturing the market share.Furthermore, Rafhan ads also give ideas to people about its usage such as; Rafhan custard with jelly, Rafhan custard with seasoned fruits or Rafhan custard with cake.
All the above factors communicate that the customer perceived value with respect to Rafhan custard is high and works favorably for the company in the long run. Past Four Years and Estimate of current and next year must-have in every household belonging to any social class. Rafhan Custard, taking this into account has packaged their product in way that it attracts buyers belonging to any social class.
Being the oldest brand in Pakistan for custards, Rafhan has grown younger by the day and has placed itself as one of the most trusted brands of any household, Having been around for 40 years, serving many generations of families. Rafhan's popularity has increased by word of mouth too. A satisfied consumer will tell other people in her own community and help spread the word about the product. Family members can strongly influence the buying behavior of any person. Rafhan has served generations for over 40 years, and the tradition has been transferred to the young by the wise ones to use Rafhan Custard.
Market Segmentation
The segmentation for of the Rafhan custard product i.e. desserts are generally meant for social economic classes A- C which is usually promoted in their advertisements. The lower social economics Class usually does not prefer having custard as they are of the mindset that desserts are the luxury of the human needs. Is focused on the following characteristics:
AGE:
Rafhan Custard as a product does not promote any the age group 25– 35 years restriction for its consumption. It caters to all age groups who are fond of desserts; sweets Rafhan Custard as a product is focused on young Moms aged 25 – 35years, who are adaptable in their buying behaviour. GENDER:
Marketer has targeted the most house hold ladies to purchase their product. Rafhan tezds to serve as perfect Meetha for celebrating events like birthday parties and and other occasions.
Marketing Mix
There are 4 main categories of Unilever Food Pakistan Limited Savory&Noodles, Spreads, Desserts, Drinks. Knorr is the main brand in Savory & Noodles, the products which are offered under this brand are Chicken Cubes, Pulao Cubes, Ready to Cook Mix like Chicken Qorma, Chapli kababs etc, Noodles which includes both 2 minute noodles and soupy noodles, Yakhni, Soups, Chinese Recipe Mix, Tomato Ketchup, Chilli Garlic Sauce. The main brand on Spreads is Blueband, which is available in different sizes. The Flora brand of margarine is now discontinued. The main brands in Drinks category are Energile and Glaxose-D. The main Desserts brand is Rafhan which in itself has three subcategories, desserts, thickeners and oils.
Product
Rafhan, with a history of around 5 decades of providing quality and delicious desserts to consumers, became the market leader in the packaged desserts category in 2010. A very successful 'Birthday Bonanza' campaign led to further digging in of its position as the owner of the Birthday platform. With a pleasing and catchy TV campaign, Rafhan desserts delivered another upstanding year of sound growth and completed recently celebrated 50th anniversary. Rafhan completed its 50 years this year. The flavors available of the product are vanilla, strawberry, mango and banana in SKU's of 21 grams, 47 grams, 120 grams and300 grams. In a SKU net weighted 300 grams. The custard powder is convenient to cook and can be enjoyed on their own but also with plain cakes, jellies and fruits.
It is a product that is found in every household. Rafhan custard powder is packed in a plastic pouch packing which can be easily opened and poured in to a jar for reuse. The packing was recently revamped for a new look. The pack clearly labels the ingredients and nutritional facts of the product. The manufacturing and expiry dates are mentioned along with the retail price of the product. Recipe for making custard is clearly stated on the back of the pack. It is often augmented with recipes to make delicious and yummydesserts with custard. Rafhan provides the Value added services to its consumers by providing them a toll free helpline for their complaints, comments and suggestions known as The Unilever "Raabta" which provides a sense of reliability and dependability on the product and the company.
Price
Rafhan Custard is the market leader by a huge difference. Their products are economically affordable; they have 4 SKUs of their product the product is bought by customers belonging to any social class A-C. Pricing Strategy
Rafhan prices its product mainly based on customer perceptions. Customers perceive Rafhan as a quality product and Rafhan also tries to deliver the perceived quality doesn't do any compromises on it. Rafhan Custard is availabli in different sizes. Let us discuss about 300 Gram of Custard Produat Name| Weight| Price|
Rafhan Custard Banana| 300 G| 60|
Rafhan Custord Banana Sachet| 300G | 70|
Rafhan Custord Mango| 300G| 75|
Rafhan Custord Vanila| 300G| 75|
Rafhan Custard Strawberry| 300G| 75|
Place
Place involves making a product available to the final consumer with the help of suppliers and resellers. This supply chain consists of upstream and downstream partners including suppliers, intermediaries. This process of making the goods available from the manufacturer to the final consumer requires the company to manage it.
Promotion
The need for a firm to promote arises when it has to create awareness of its product or product line amongst the audience. This is not restricted to the introductory stage of the product lifecycle where the firm has to develop its identity, but can also be used in the decline stage where the firm believes that it needs to remind the customers of the product. Promotion is essential at all stages as long as the product exists in the market. It leads to higher purchasing power and brings unfavorable sales revenues. However, its efficiency depends on the perfect blend of promotion mix whereby, a firm uses different toolssuch as; advertising, public relations, sales promotion and personalselling to build strong customer relationship.
Rafhan has a strong goodwill in the market today which is reflected bythe decades of success that it has been enjoying. Currently, Rafhan custard is in its maturity stage where promotion does not necessarily play an important role in soaring demand as most of the population is aware of the product. However, in order to stay abreast with the recent competitors that have entered the market such as National Foods, Rafhan needs to continue promoting its custard powder aggressively. Promotion is done on the basis of personal and non-personal mediums. The tools used by Rafhan custard comprises of the following:
Advertising
This is classified as 'above the line.' The core reason of why any firm would commonly opt for advertising is solely because it can reach masses at a low cost per exposure. People spread across rural and urban areas viewed the ad of Rafhan custard and it instantly sent a message that this product is available in the market. Anything that is visual leaves a long-lasting impression on one's mind. Rafhan has been successful in making their broadcast ads quite vibrant and full of music and it has indeed paid off via brand loyalty. By far, Rafhan is dominating the industry and generating high profit margins. Of course, the more one uses visuals, colors and sounds, the more the overall cost of advertising shall rise. However, Rafhan can afford to incur these costs after its concrete standing in the market. Negotiation which is where you are persuading the consumers to buy your product, involves rational or emotional appeal. Rafhan is using the emotional appeal assist ad depicts special occasions such as; birthday parties, eid, get-togethers where people are sharing their happiness by eating custard.
APNA channel is usually seen promoting the product. This spreads a message of solidarity and people are inevitably going to associate happy occasions with Rafhan custard. Audio advertising has also been used as the jingle that says 'Rafhan custard yo' is very pleasant to the ear and if one hears it numerous times then there are likely to purchase. With every launch, they changed the lyrics of the jingle and this highlights their uniqueness. The ad also gives a detail of the various uses of custard and this has enhances its usage rate such as; custard can be mixed with fruits, topped on a cake, blended in milk or eaten with jelly. Few years ago, Rafhan used newspapers and magazines as a means of spreading awareness; however these have fallen short with the inculcation of broadcast ads which is quicker and more effective in conveying messages across the region.
Sales promotion
This is classified as 'below the line.' Initially Rafhan was slightlyapprehensive about the launch of enhanced/new custard powderflavours. It wasn't sure whether they will be accepted by the customers or not.
Related Topics