Understand health and safety in a business environment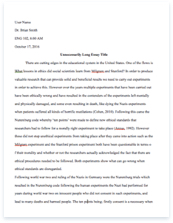 The whole doc is available only for registered users
A limited time offer! Get a custom sample essay written according to your requirements urgent 3h delivery guaranteed
Order Now
Health and safety is a responsibility of everyone, although it is mainly down to the employer as they have a duty of care for all their employers to make sure everything if safe, it is also down to employee to make sure they are also doing things in the correct way and following health and safety rues There are legal obligations the employer must do by law. The legislations set in place outline duties that both employers and employees have to abide by to make sure the work place is kept safe.
The Health and Safety at work act 1974 The Health and Safety at Work Act 1974 describes the general duties that must be done by employers, employees and anyone else that may have a responsibility for health and safety in a business environment or any workplace. The key and main responsibilities of the employer are, to make sure the work environment is safe, provide procedures, make sure staff are adequately trained to a realistic standard and to provide comfortable working conditions such as the right temperatures, lighting and seating.
The employees themselves must make sure they work in the safest way possible for themselves and others. The Management of Health and Safety at Work Regulations 1999 The Management of Health and Safety at Work Regulations explains what the employer has to do to manage health and safety in the business environment to follow the Health and Safety at Work Act 1974 in a practical way. It includes doing risk assessments of work places to find risks and making emergency and evacuation procedures and ensuring staff and anyone else that neds to know made aware.
Emergency procedures are very important as in the case of an emergency everyone would be much more calm and efficient if they had already been told the procedure beforehand and become familiar with it. A basic procedure for an emergency or accident would be to first let the relevant people to made aware like the first aider and or raise an alarm, then take action for example if it was a fire then you would evacuate the building and if it was somebody who had fallen ill you would phone for an ambulance.
If it was a fire alarm or something similar, then registers would need to be taken and everybody accounted for. The building needs to be deemed as safe before anyone returns to it. The employees must report any risks or hazards to the relevant person. The Control of Substances Hazardous to Health Regulations 2002 This legislation is about the employer's responsibilities to protect employees from the dangers of hazardous substances like chemicals that could possibly be used in a place of work.
Employers have to do risk assessments, minimise exposure of the substance, have a plan or procedure in place to make sure if an incident was to occur then the right steps were taken to minimise danger, put surveillance (CCTV) in place in areas of risk and have procedures and rules in place for the safe keeping of hazardous materials. Employees have to take care when handling chemicals and abide by rules and procedures to keep handling and control of hazardous substances as safe as possible.
The Electricity at Work Regulations 1989 These regulations outline the main things to be made aware of when making sure the working practices for people who do their work on or near any electrical equipment or devices. It makes sure the employers keep everything safe in line with the law and that the employees know their responsibilities of staying safe with electricity.
The Provision and Use of Work Equipment Regulations 1998 These regulations state that employers must spot, take care of, oversee and therefore be able to prevent risks relating to office or business equipment that is used by any staff. Mainly it is the employers that are responsible for making sure that equipment and resources that is used by staff is right for what it is being used for, that it has maintenance regularly and that it does not have any risk or threats to anyone.
The Display Screen Equipment Regulations 1992 This legislation tells us about an employer's responsibilities for the safety of any equipment or devices that uses a display screen and is used or could be used by employees for example desktop screens, laptops, monitors, touch-screens and IPad or tablets. They make sure that the employers stick to their care of duties by carrying out appropriate risk assessments on the display screen equipment to find and prevent risks, make sure staff always take regular breaks from using the display equipment and give the right level of health and safety training for the equipment they will be using.
The Workplace (Health, Safety and Welfare) Regulations 1992 This legislation is basically about the actual building that the work and employment is taking place in and outlines what is the minimum requirements. The Reporting of Injuries, Disease and Dangerous Occurrences Regulations (RIDDOR) 1992 This legislation is all about the reporting of injuries, diseases and dangerous occurrences to the correct people and in the correct way or procedure.
For instance, if I hurt my knee by falling over a loose wire at work it would be my duty to report it to my line manager it would have to be recorded to future reference. No matter how small or insignificant I thought the injury was it is not down to me to make the decision on whether action needs to be taken or not. If it was something more serious or there were repercussions on a small injures it would be down to the employers to report to the relevant person.
Related Topics