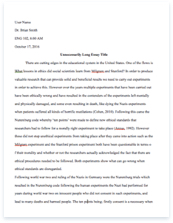 The whole doc is available only for registered users
Pages: 2
Word count: 429
Category: crime
A limited time offer! Get a custom sample essay written according to your requirements urgent 3h delivery guaranteed
Order Now
Transnational crime is crime that exceeds our borders. Transnational crime is very common and especially in the US because we are a wealthy country. Transnational crime covers a broad range of crime. It includes human trafficking, drug smuggling, theft and selling of vehicles overseas, gun smuggling, abuse and misuse of migrant workers and so many others (Finckenauer, 2000).
The United States has organized crime groups. Currently around the borders of Mexico we are hearing a lot about the drug cartels. However, there are other organized crime groups in other countries too. Some major transnational organized crime groups are the Russia Mafia, La Cosa Nostra which is the Italian Mafia. A Japanese group called Yakuza is another one and they are involved in human trafficking and prostitution. There are so many more organized crime groups compared to the few examples listed above (Major Transnational Organized Crime Groups, 2007).
Transnational crime is hard to eradicate because the laws and law enforcement from one country to another is very different. There are certain things that are accepted in different cultures and in societies that might be illegal in another. This makes it hard to stop and control it because some actions and crimes are acceptable in countries that it might not be accepted in others (Finckenauer, 2000).
There are international anticrime cooperation that countries have put together to try and prevent the transnational crime groups. In Europe they have two types of organizations that make up an international anticrime cooperation. The first one is ICPO which stands for International Crime Police Organization. This organization has teamed up with 180 countries where they can talk and communicate with one another on certain transnational crimes. The second one is EUROPOL which stands for European Police office. This group communicates with other states and their members who are in the different countries on the different threats. In the year of 2000 the United States and many more other countries signed a treaty called the UN Convention against Transnational Organized Crime. This treaty was put together because the different countries saw the damage transnational crime was causing. This convention allows for participating states to cooperate and forbid most of the common transnational laws committed (Viotti, 2009).
References:
Finckenauer, O. James. (2000). Meeting the Challenge of Transnational Crime.
http://www.ncjrs.gov/pdffiles1/jr000244b.pdf
Major Transnational Organized Crime Groups. (2007). National Institute of Justice.
http://www.ojp.usdoj.gov/nij/topics/crime/transnational-organized-crime/major-groups.htm
Viotti, P., & Kauppi, M. (2009). International relations and world politics: Security, economy,
identity (4th ed.). Upper Saddle River, NJ: Prentice Hall.
http://www.ojp.usdoj.gov/nij/topics/crime/transnational-organized-crime/major-groups.htm
http://www.ncjrs.gov/pdffiles1/jr000244b.pdf
Related Topics