Transitions: Walt Whitman's "Joy, Shipmate, Joy!"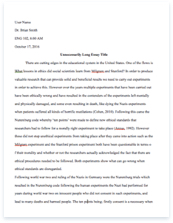 The whole doc is available only for registered users
A limited time offer! Get a custom sample essay written according to your requirements urgent 3h delivery guaranteed
Order Now
            Poets and writers throughout the ages have enjoyed a limitless supply of metaphor in using voyages on the great seas to describe the "voyage" of life.  However, it requires someone with the knowledge of the sail and sailor to capture the emotion.  Walt Whitman is able to do so using very few words to convey very strong emotions.
            Sailors contrast themselves against "landlubbers"; they are not comfortable unless they are at sea.  Life on land is tolerable, but often filled with anxiety, recklessness or inactivity. Away from their native environment, sailors can only try to occupy time until they depart "the long, long anchorage" (line 4).  Only then will the cry on deck erupt "Joy, shipmate, joy!" (line 7).  The landlocked days are over—that part of "our life is closed"—and "our life begins" where the sailor is truly at home (line 3).  Some sailors may look to shore as "the ship is clear at last—she leaps!" while others look to sea as the vessel "swiftly courses from the shore" (line 5-6).  There is no turning back nor is there any clear knowledge of what lies ahead, but it is a very natural voyage.
            "Joy!" Whitman will cry, "pleased to my Soul"—his shipmate—when death is upon him (line 2). The physical part of life is closed, and the Soul clears the body, shiplike, moving rapidly away from the shore of mortality and "our (new) life begins" (line 3).  It is a joyous time; perhaps with a final glance back toward shore, perhaps not. Walt Whitman has wonderfully portrayed death as a beautiful journey, without fear or sorrow.
Works Cited
Whitman, Walt. Leaves of Grass. Philadelphia: David McCay, (c. 1900). Barteley.com,
www.bartelby.com/142.
Related Topics