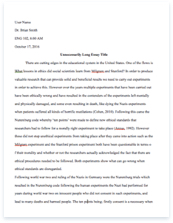 The whole doc is available only for registered users
A limited time offer! Get a custom sample essay written according to your requirements urgent 3h delivery guaranteed
Order Now
1. Review the timeline that links nursing theory to practice on page 34, table 2-3 in your McEwen & Wills Text. Summarize your perceptions of this timeline with respect to the contributions of significant events in theory development in nursing. The timeline of significant events in Nursing Theory Development on page 34 is inspiring. As I read down the list I couldn't help but feel that the profession was "growing" right before my eyes. I am very excited to be part of a profession that has grown so powerful so fast. Reading the timeline really helps put the significant events and theories into perspective. The only thing I am left to wonder about, that the timeline doesn't show, is when the 'explosive growth' or branching of the profession began to happen. For example, when a tree grows it starts out straight or linear and at some point braches begin to appear. For me, I'm as curious about the beginning or linear growth of the nursing profession as I am the branching of the profession into what it is today.
2. Review the five stages in the development of nursing theory and philosophy.
Silent Knowledge
Received Knowledge
Subjective Knowledge
Procedural Knowledge
Constructed Knowledge
Reading about the different theories is very interesting because if you're old enough, I am, then you can follow these ideas and approaches to nursing. Overall, I think the information presented in the book is very well written and informative and I'm enjoying it immensely.
Related Topics