Themes of Utopia in the Novel "The Giver"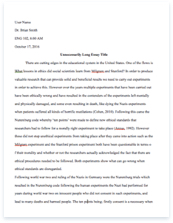 The whole doc is available only for registered users
Pages: 2
Word count: 468
Category: Utopia
A limited time offer! Get a custom sample essay written according to your requirements urgent 3h delivery guaranteed
Order Now
The giver is a dystopian novel written by Lois Lowry and its setting is in a futuristic utopian society. The author convey many different themes through this book such as memories, freedom, and alienation.
First and foremost, the memories are one of the most significant themes in the novel. All the people in the community do not have memories because the society decided to eliminate all the pains and unhappiness for people in the community. Because memories are essential, the Committee of Elders designates a Receiver to remember history for the community.
If you do not remember your errors, you will repeat them again and again. Jonas was chosen to be the receiver. When Jonas receives memories from the Giver, the memories of pain open him to the idea of love and comfort as much as the memories of pleasure do. For example, when Jonas received his training, he realized that just as there is no pain without memory; there is also no true happiness. In the beginning, he was just started to see some good things such as snow and the sun. He was able to feel happiness, but the memories are so important that there must be someone to suffer for it.
The second was the alienation. Jonas was a normal child as other children. He started to become an individual when he was chosen to be the receiver at his 12 years old. He is lonely because he was the only one that can see colors; also he is the only one knew what the war is like, and when he played the gun game with his friend. This can obviously show the loneliness of Jonas. " In his mind, Jonas saw again the face of the boy who had lain dying on the field and begged him for the water. The only sour was the sound of Jonas's shuddering breaths. He was struggling not to cry." (page168). He cannot tell others about these things, so he became more and more individual. He felt lonely and did not have anyone to share the memories with.
The last was feelings. With the training and he stopped taking pills, he started to have feelings of emotion. He will be empathy with other things. This can be showed when he watched the release of the baby. Jonas felt really painful and angry. He could not believe that release means kill. This has a strong comparison with others in the community because they do not feel. This makes them do such cruel things. Moreover, the person who releases babies is his father.
In conclusion, although the setting of the book is utopia, it shows dystopia because people don't have memories, they cannot learn from mistakes, celebrate achievements, understand love, happiness, or any other deep emotions. And Jonas is so lonely in such a community.
Related Topics