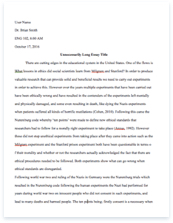 The whole doc is available only for registered users
Pages: 4
Word count: 797
Category:
A limited time offer! Get a custom sample essay written according to your requirements urgent 3h delivery guaranteed
Order Now
The horror-novel genre has been pushed and stretched to all kinds of lengths and angles in recent years, but, this having been said, a great horror novel remains what it always was: one that psychologically intimidates the reader and not one that relies on the gory effects and new ways to depict death, one that involves brilliant writing, one where the characters are engaging you into the plot the more you go along, oh, and one that has a tremendous plot, or more specifically, a tremendously disturbing plot to go with it.
The Wasp Factory has all of the above in strong dosages.
While this book has been written almost 20 years ago, I don't see why it wouldn't spawn the kind of "noise" it did if it came out today. It's that good.
The story sets its epicentre around Frank, a teenager who lives with his father on a remote Scottish island and who seems to be living in a world of his own that resembles a dimly lit nightmare.
Frank has been "taking out" young-aged member of the family since he was a kid himself, particularly the ones that annoy his sense of order of things. Frank seems to also have a shining future as a murderer because he indulges in the art of the perfect crime early and perfects it as he goes along, making the 3 murders on his account all look like very unfortunate accidents.
But Frank is not as "simple" as that. Murder might be his way of solving "problems" but he's also got a philosophy about it, or to be more precise, a whole self-constructed world to base his actions upon, a world where decisions are not really his per se but they are actually taken by his very own miniature oracle: the wasp factory.
What exactly is the wasp factory? Well since the author chooses to build up the atmosphere of the book and only reveal 3/4s of the way what it exactly is I wont spoil the surprise for those of you who plan to read the book.
Furthermore, and as if all this wasn't, peculiar enough, Frank's life seems to be one big web of complications: his brother Eric has been locked up in an asylum for the lunatics (even though the average reader will, justifiably think that this is where Frank belongs too) but he's now escaped and is "coming home" in a process that has "showdown" written all over it. Then there's Frank's father, a rather mysterious figure, who seems to notice nothing strange at all going on, ever, and who goes about everyday life chores as if he's the only normal person left in Frank's immediate environment.
Frank's also got a thing about rabbits and frogs with whom he has some type of secret war going on complete with weapons, strategic plans, bases, territories and domains etc. It's a merciless war at that too as you'll find out by reading the Wasp Factory.
So where does this all lead to, what is it building up to? To a stunningly surprise ending not like the proverbial icing on the cake but something less innocent than that, a secret that has been the impetus in Frank's life which will more than likely blow a fuse in your mind as you reach the conclusion of the story.
Written in first person with a stunning immediacy and with the imagination factor notched very high up, a claustrophobic atmosphere no doubt helped by the secluded environs of the small island Frank lives on, and encompassing you almost trapping you in its atmosphere of surreal almost hallucinatory narrating the Wasp Factory is nothing less than a masterpiece in its genre.
Perhaps the most surprising aspect of the novel, and probably what offended so many people, is the light-hearted comical view of the horrors that surround the protagonist. As Frank relates how he murdered his relations in startlingly original and unexpected way, he does so in such a blase fashion it's almost as if he's reading out a grocery list.
Consequently it seems strange that what in the end lightens the horror of murders of young children in an obviously ironic fashion should prove so offensive. Still, that certainly doesn't mean that there aren't several incredibly disturbing scenes, which definitely rate among the most horrific things I've ever read before. In particular, the circumstances that dictate Frank's elder brother Eric's madness are absolutely horrific and fairly difficult to read due to the extreme content of it.
Already a cult novel it's obvious to see why The Wasp Factory has garnered so much acclaim, in particular due to the shock ending that makes a warped kind of sense in it's over-the-top fashion but will still cause your eyes to open even wider than they were whilst you were busy reading the rest of the book.
Related Topics