"The Symbolic Language of Dreams" by Stephens King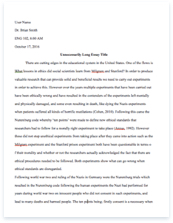 The whole doc is available only for registered users
A limited time offer! Get a custom sample essay written according to your requirements urgent 3h delivery guaranteed
Order Now
I found the reading "The Symbolic Language of Dreams", written by Stephens King, a very interesting story to write about. King stated a quote in his introduction saying that dreams are a useful way that help people find the nature of their problems; or, find answers to their problems in a symbolic way. The purpose of this essay is to show that dreams and imaginations were two main factors in King's successful life. Hence, dreams and imaginations are critical factors when writing; they sure can resolve many issues and expand our thoughts in order to write better and longer books. Without passion writing good books is impossible.
King claims that his book "Salem's Lot" was the perfect example of using a dream in his writings. Dreams are pictures put together in a peculiar situation. King states that "… the use of dreams is an obvious way to create that feeling of weirdness in the real world" (18). This means that King takes advantage of these bizarre pictures and includes them in his writings to create sensations for readers to experiment. In this particular book, King added a nightmare that he had when he was nine years old to the main point of the story — which leaded to successful book.
King's second dream allowed him to finish his book "It". He came to a point where he was frustrated not knowing how to continue or end his book. He went to bed thinking of an idea to add to the seven hundred pages of "It". The second morning King woke up frightened but very happy. He had the perfect idea! He wrote about the dream he had the night before and did not change anything. As King says, "creative imaging and dreaming are just so similar that they have got to be related" (22).
According to King, whether you are dreaming or writing creatively, your brainwaves work the same way. If you mix these two factors you can remember the information that happened in the past and that you have forgotten about. King calls this strategy "semi-dreaming." He used this approach when writing both books: "The Body" and "It." On both stories, in order not to omit information from his dreams he had to use this strategy. He explains this stage as one where you can remember things that you dreamt about, but forget things that were deep into your dreams. The only way of getting to the ground of your deep thoughts is by uncovering the layers of events that are on the top – like a pile of snow (22). Semi-dreaming allows you to uncover events that have piled up in your mind and get a lot of information back.
On the other hand, dreamers and imaginers are not always good writers. King has a strong passion about writing which makes him a special author. King explains the following: "If I sit down to write in the morning, in the beginning of that writing session and the ending of that session, I'm aware that I'm writing. It's like shallow sleep on both ends, when you go to sleep and when you wake up. But in the middle, the world is gone and I'm able to see better" (22). From this we can conclude that King is very passionate about dreaming and writing. King showed us his passion by using beautiful metaphors where he compares dreams to the fish that live in the ocean. He said that deep fish are to surface fish, what deep dreams are to surface thoughts — meaning that, when we try to get the deep fish to the water surface, they might loose their enchantment and become dull as they are not longer in their own habitat. The same thing when humans bring their deep thoughts to surface of their mind, these thoughts can explode and become monotonous.
As a conclusion, I can say that King is a very peculiar author who achieved success by dreaming and writing. Not only he proved that he is brilliant in his profession, but also showed us that by dreaming, you can come up with beautiful stories. King was able to take advantage of God's gift to him: interpreting his dreams and putting them on paper. He had very little repetitive dreams. He was committed to finish his work. As always, pushed by the fact that the madwoman from his dream will come out and get him (23).
I really like this story because it shows us that there is a reason for everything, including our dreams. Who would ever think that dreams can help us? After this reading I can say that dreams cannot only help us to stay committed but also enhances our thought and imagination process. King knew this idea from the start when he says that "I still have that dream when I'm backed up on my work and trying to fill all these ridiculous commitments I've made for myself" (23). King's commitment to life was his advantage. It helped him write a lot of books and increased readers' ability to think.
Related Topics