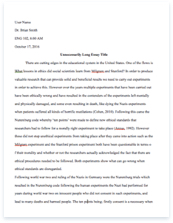 The whole doc is available only for registered users
A limited time offer! Get a custom sample essay written according to your requirements urgent 3h delivery guaranteed
Order Now
I have being asked to help my new neighbours The Smiths, find suitable sporting facilities for each member of the family who all have very different interests. Also, I need to give them plenty of information on each facility, Locally and nationally.
Mr Smith
Mr. Smith is keen on Bowls. He wanted to know of the closest Bowling Greens available to him in and around Leicester. The ones I found were:
Barwell Bowls Club
Barwell bowls club is a six rink indoor bowling club, which is constantly making additions and improvements. "They are a 12 months of the year club" meaning they are open all year. They have luxurious lounge and restaurant facilities and they have excess of 850 playing members and a healthy social membership, so Mr. Smith will always find someone to meet up with.
Also their regular door staff will welcome him and point him in the right direction. The club remains open all year and the only day they close is Christmas day. Their hours in the winter program are from 9.30am – 10.35pm split into 2hour 10minute sessions, and in the summer they close the area in the afternoon hours of 2.00pm -5.45pm.
Hinckley Bowls Club (Hollycroft Bowls Club)
The club is an Outdoor Lawn Bowls Club, which plays throughout the summer months only. The club is small and friendly with around 50 members playing against other clubs in the West Leicestershire Area on Thursdays and Saturday afternoons. We are affiliated to the Leicestershire Bowling Association and the Hinckley and District Triples league where the clubs represented by two teams. The green is owned n looked after by Hinckley and Bosworth council and is open throughout the day for members to play when no matches are arranged.
Carlton Indoor Bowls Club
The Carlton Indoor Bowls Club was formed in 1988 when the bowls hall that had being added onto the Enderby Leisure Centre was ready for use. It is a six-rink green and is used by both the members of the Carlton Indoor Bowls Club and members of the public. The club consists of three sections Men's, Ladies and Juniors. The club has also being provided with two wheelchairs for any disabled people who wish to take up the sport. Membership is available to anyone costing an annual subscription of 30 for adults and 10 for juniors. The membership gives you a complimentary annual membership to the Leisure Centre. Ordinary Rink Fees are 1.60 per person for 2-hour sessions and match fees are 3.50 per person.
Mr. Smith would also like to know about the English.
England
Altogether there are 32 players on the 2006 and English bowls team they are:
Stuart Airey Cumbria
Mark Bantock Buckinghamshire
Paul Barnicott Kent
Ian Bond Devon
Michael Bowley Derbyshire
Nicky Brett Huntingdonshire
Paul Broderick Northamptonshire
Grant Burgess Worcestershire
Jamie Chestney Norfolk
Paul Coleman Surrey
Mark Dawes Lancashire
Craig Docherty Cumbria
Phil Downs Devon
Mark Dyer Wiltshire
Stephen Farish Cumbria
Les Gillett Leicestershire
Ian Honnor Surrey
Neil Hope Leicestershire
Ian Jenkins Surrey
Mervyn King Norfolk
John McGuinness Buckinghamshire
Neil McKee Northamptonshire
Brett Morley Nottinghamshire
Robert Newman Berkshire
John Ottaway Norfolk
John Rednall Suffolk
Alan Prew Oxfordshire
Graham Shadwell Wiltshire
Simon Skelton Derbyshire
Kirk Smith Buckinghamshire
Andy Thomson Kent
Mark Walton Yorkshire
The English Bowling Association
The English Bowling Association has its own website, on it it has all the information somebody like Mr. Smith would like to know about. There is information on all of the competitions that the England teams will be taking part in, information on all of the sponsors of the English teams and all other information on the team.
The Scottish Bowling Association
The Scottish Bowling Associations is the governing body for men playing outdoor lawn bowls in Scotland. The association consists of 910 clubs 26 county associates and 50 affiliates. 32 voluntary regional directors run it and 3 paid staff, a secretary and two administration assistants. Also on the website there is information on the history of the association, calendar of events coming up for the teams, results of past games/tournaments, the rules and laws of the game of bowls, news, documents and forms, sponsors page and umpiring and coaching.
The Northern Ireland Association
On the website for the Northern Ireland association they provide information for coming events, league tables: for Senior, Intermediate and Junior, member clubs, bowling links for things such as coaching and Competition statistics for the following things:
* Senior leagues 1 & 2
* Senior leagues 3& 4
* Junior leagues 1 & 2
* Senior, Intermediate and Junior cups
* Four, Triples and Pairs
* Open Singles
* Junior Singles
* Youth Singles
There is also a forum for anyone who wants to use it.
Funding For Bowls Clubs
The Scottish Bowls teams are sponsored by:
* Golden Charter
* SportsScotland
* South Ayrshire Council
These sponsors contribute to some of their funding they would provide the teams with things like kits, money, equipment and the council could probably provide with the location for the team. Another way for them to make money is by selling products either to do with the sport of the teams for example the Scottish association are selling:
* "Law Of the Game", "Bowls for Beginner's" and "Improve Your Bowls Skills" books.
* SBA lapel badges and SBA friendship badges
* SBA Year books for 2006
* SBA tie clips and SBA ladies brooches
* Boxed cuff links
Members also have to pay subs, which contribute to funding for Scottish bowls the subs are:
* 2.30p for males over 16 years old
* 25p for all males under 16 years old
Mrs. Smith
Mrs. Smith wants to join a local private health club. I found three that weren't too far away, they were:
Life Unlimited – Earl Shilton
Life Unlimited Ladies First fitness club was founded in August 1999 by Janet and Laurie Thomson. With both having a lot of experience in the health and fitness industry and Janet being the best seller of both "Fat to Flat" and "TLC" an also having her own fitness video, she is sure to get the right training and guidance to help reach her goals. Janet is qualified nutritionist and fitness advisor and makes sure her team within ladies first receive the right training to help people like Mrs. Smith reach their goals.
The Fields – Hinckley
Within the walls of The Fields Gym in Hinckley it holds:
* 9000 square foot complex with ample car parking
* Strength and conditioning suite
* Cardiovascular suite
* Sunbeds
* 1700 square foot sprung studio
* Nutritional lifestyle counseling
* Jet shower/ Saunas
* 40 fitness classes per week including Aerobics, Step, Circuit training and Pump.
* Specialist classes for the more mature
* Changing rooms, private showers
* One to One personal training
* Massage and aromatherapy
* Computerized fitness testing
* Crche
Mrs. Smith also thought it would be useful if she knew about so national fitness clubs I found a few and these were:
Sketchley Grange – The Romans
Since 1989, The Romans at Sketchley Grange has being the UK's main advice service for health farms and health spas. Giving unbiased information when Mrs. Smith needs to make comparisons. Their consultants have in-depth knowledge of locations and are kept up to date with the latest special offers. There are plenty of facilities to choose from all around the country with a choice of 250.
David Lloyds Fitness Club
David Lloyds is the leading health and fitness and rackets group in the UK with 59 clubs across the country home to 300,000 members and 5000 team members which includes an expert health and fitness team of 500 and over 200 tennis professionals. Altogether, around the UK, David Lloyds Leisure facilities hold over 10,000 exercise machines, 100 swimming pools and over 3,000 exercise classes per week. They are also home to 500 tennis courts, 100 badminton courts and 85 squash courts. In addition to all that they have health and beauty spas, club lounges with free Internet access, crches and nurseries and specialist sports shops.
Fitness First
Fitness first is home to over a million members in over 400 clubs worldwide, which makes it the largest health n fitness club in the UK! With specially designed fitness programs they ensure you get value or money and you reach your fitness goal. Fitness first only has two goals:
* Your personal fitness
* Encouraging fitness to be a priority
Funding
All of these Health clubs would be funded by all of the memberships and products that they may sell.
Ian Smith Aged 15
Football
Ian Smith wants to join both a football team and a cricket team, after looking around I found these in the local area:
Barwell Athletic F.C
In the season of 1992/93 Hinckley F.C joined up with Barwell Athletic F.C in the Leicestershire senior league. The sports complex is home to a Football Pitch, a Cricket Pitch and Bowling greens also a restaurant and bar and is in the middle of the village making it ideal for all the local residents. In the football ground, the club was given a number of seats when Leicester City destroyed one of their main stands. It was rebuilt and turned into a 145-seater stand and just before the 1996/97 season a covered 500-seater stand was built. Then at the end of the 2000/01 season a new 256-seater cantilever stand was erected at Kirkby Road. Barwell Athletic has won a lot of awards and is also home to the now Coventry City and England U21 goalkeeper Chris Kirkland.
Westfield Wanderers F.C (Hinckley)
Westfield Wanderers F.C was founded in 1980. It has over 200 local children ages ranging from 5 – 18 years old. They welcome both boys and girls into teams of different abilities not just elite, making it enjoyable for everyone. There are around 50 voluntary people giving up time to help at the club.
The club is home to 14 girls and boys under 18 teams that take part in local league competitions along with nationwide tournaments. They have being winners at both levels in a variety of age groups.
The club provides facilities and training in discipline, teamwork and responsibility. It also helps in social interaction with friends and people from other backgrounds.
England
To find out about the England teams I went on to TheFa.com where I found information about all the teams from the professional England team to U21's right down to U16's teams. Senior teams are the only team that is really focused on, on the television, but all of the other i.e. U21's to the U16's also travel abroad and play against other countries.
England U21's
Funding For England
England are mostly funded by sponsors there are 6 sponsors altogether, these are:
Green Flag
Green Flag the first of five sponsors for England paid 4 million over a four-season period which ended with the world cup final tournament in July 1998.
Nationwide
Nationwide became a sponsor when their sponsorship rights were acquired on the 21st of January 1999. An agreement of 15 million was paid covering a four-season period, which ended world cup final tournament June 2002.
Umbro
On the 11th of March 2002 Umbro became the second sponsor of England and was the sportswear manufacture for the team. Umbro were to supply England with kits until 2010. The new eight-year deal would bring in more than 15 million to the F.A per year.
McDonalds
On the 11th of April 2002 McDonald's, the fast food giant, became another member of the sponsorship team. This four-year deal with McDonalds would bring in 7.5 million per year. McDonalds has being the official restaurant of the 1994, 1998 and 2002 World Cups and the 1992, 1996 and 2000 European Championships.
Carlsberg
The beer producer, Carlsberg became the fourth sponsor of England in 2002. This four-year deal had reportedly brought in 30 million or 7.5 per year. They are also meant to be the official sponsors of the European Championships in 2004 and 2008.
Pepsi
The fifth and final sponsor is Pepsi, this happened in 2003. They sign a three-year deal of 20 million or 6.7 per year. The agreement was too expire after the final of the 2006 World Cup in Germany.
Ian Smith Aged 15
He also wants to join a local cricket team these are the ones I found:
Ibstock Town Cricket Club
The cricket club has a special section dedicated to all the junior players with age's ranging from 6 to 17 years old. The aim of the club is to build all the juniors up until they are ready to be challenged to join the senior teams. Ibstock town juniors regularly participate in the Northwest Leicestershire Cricket League. The club is linked with Ibstock community college to encourage development in interest in cricket within the area. They now have 8 qualified coaches.
Funding/Sponsors
These are the four sponsors of Ibstock Town Cricket Club:
England Cricket Team
The English cricket is one of the best and most popular cricket teams in the world! If Ian wanted to get on to the England team eventually he would need to be scouted or he could go to an academy for example Loughborough University has them.
Sponsorship
Vodafone is the main sponsor of the England cricket team and it has being for nine years. Its logo can be seen everywhere from kits to the men and women's senior teams to the U19's, Loughborough University and their Kwik Cricket training program.
This is the list of players on the England Cricket Team:
Batsman
Wicket Keepers
All Rounders
Fast Bowlers
Spin Bowlers
Ian Bell
Geraint Jones
Rikki Clarke
James Anderson
Ashley Giles
Alastair Cook
Chris Read
Paul Collingwood
Stuart Broad
Monty Panesar
Ed Joyce
Jamie Dalrymple
Steve Harmison
Kevin Peterson
Andrew Flintoff
Matthew Hoggard
Andrew Strauss
Michael Yardy
Simon Jones
Marcus Trescothick
Jon Lewis
Michael Vaughan
Sajid Mahmood
Sarah Smith Aged 12
Sarah wants to join either a local dance club or gymnastics club I searched around and this is what I found:
Gymnastics
Hinckley Gymnastics Club
The aim of Hinckley gymnastics club is to introduce children into the sport of gymnastics through the awards schemes of the British Gymnastics Association provided by the club using fun and enjoyable activities. They will be able to help with confidence, co-ordination, ball-skills, movement, balance, discipline and exercise.
If Sarah wanted to join her age groups recreational class is on a Saturday from 9-10 at Clarendon Park in Hinckley.
Sponsors
Hinckley Gymnastics Club only has two sponsors they are:
* Fiqas.nl
* SalesAcheiver.Net
National Gymnastics
The British Amateur Gymnastics Association was formed in 1888 and became a limited company in 1982. The Association is the only recognized Governing Body for the sport of gymnastics within the UK. Under the overall description of gymnastics lie the individual disciplines and activities of:
– Men's Artistic Gymnastics
– Women's Artistic Gymnastics
– Rhythmic Gymnastics
– Trampoline and Tumbling Gymnastics
– Acrobatic Gymnastics
– Aerobic Gymnastics
– General Gymnastics
– Double Mini Tramp
– GMPD
British Gymnastics now has over 100,000 members; this is the price list:
Membership Type
Fee
Full Associate Member
64.00
Joint Associate Member
52.50 each
Club Officer
15.50
Club Student
23.00
Club Associate Member
15.50
Competitive Club Associate Member
23.00
Conversion to Club Associate
12.50
Conversion to Competitive Club Associate Member
19.00
Pre School member
8.00
Club Temporary 13 Week
8.00
Club Temporary 6 Week
4.00
School Pupil Temporary
4.00
Timmy Smith Aged 8
Timmy wants to join a swimming club I found a couple these were:
Leicester Penguins
Leicester Penguins Swimming Club are a club that is striving on upholding the best ideals of sportsmanship. They want to be the best-trained and most competitive swimming club in Leicestershire but also and enjoyable team to be a part of.
To join the Leicester penguins Timmy would have to go to his local leisure Centre, which would be Hinckley Leisure Centre and do a trial, which would give the coaches a chance to see whether you are good enough or not. If he passes the trial then he would have to train everyday except Saturday at different places, this is where he would need to go:
Monday – John Cleveland College
Tuesday – New Parks Leisure Centre
Wednesday – Hinckley Leisure Centre
Thursday – Desford Leisure Centre
Friday – Desford Leisure Centre
Sunday – Loughborough
Braunstone Swimming Club
Braunstone Swimming Club was formed in 1969 and is one of the leading competitive swimming clubs in Leicestershire and affiliated to the Amateur Swimming Association of Great Britain. The club takes part in trophy galas and league galas all 12 months of the year throughout the Midlands area. Internal Competitions are also held during the year to cater for all levels of ability. They can cater for every ability from non-swimmer right up to national level.
This is the training times and venues table for Braunstone Swimming Club:
Day
Start Time
End Time
Squad
Venue
Monday
6:30pm
8:00pm
A
Braunstone Leisure Centre
Tuesday
6:30pm
8:00pm
B1 + B2 + C
Braunstone Leisure Centre
Wednesday
7:00pm
8:00pm
B1 + B2 + C
Winstanley Community College
Wednesday
8:00pm
9:30pm
A
Winstanley Community College
Thursday
6:00pm
7:30pm
A + B1
Winstanley Community College
Thursday
6:00pm
7:00pm
B1 + B2 + C
Winstanley Community College
Friday
5:00pm
6;30pm
A + B1
Winstanley Community College
Friday
6:30pm
7:30pm
B1 + B2
Winstanley Community College
Friday
7:00pm
7:30pm
Improvers
Braunstone Leisure Centre
Friday
7:00pm
8:00pm
C + D
Braunstone Leisure Centre
Friday
7:30pm
8:00pm
Improvers
Braunstone Leisure Centre
Saturday
9:45am
11:15am
Lessons
Winstanley Community College
Timmy Smith Aged 8
He also wants to take part in another sport but he isn't interested in Football or Cricket like Ian, On looking around I thought he might enjoy Tag Rugby here is some clubs that I found:
Hinckley RFC
Tag Rugby is the non-contact introduction to Rugby ideal for starting Timmy off for his age and for beginning playing the sport. Hinckley RFC aims to develop skills of children required to enjoy the game through different games, practices and match experiences. The theme for every training session is fun they believe it helps the children to do their best and not try and be the best. They don't let any child play in the matches until they turn 6 but they still allow them to come to the training sessions so they are more confident and experienced with the game before they actually do play. Training is on Sunday mornings at Hinckley RFC starting at 10:15am. Match days start at 10am.
Leicester Lions RFC
Leicester Lions are the reason for some of the great Leicester Tigers players that are around today, they have made great players such as Martin Johnson and U21s players Harry Ellis and Louis Deacon. Their aim is to introduce rugby to new people not just for there own club but to also lead them on to greater levels such as playing for Leicester Tigers. Age's range from 6 years old to 16 years old. As they grow older they will be able to play in a full 15-a-side game by the age of 13! Training is every Sunday from 10am to 12am at Westleigh Park on Lutterworth Road in Blaby.
Funding
The Leicester Lions make their money buy selling the kids kits to the parents; this is the price list:
Kit
Price
New Design Teams Shirts
18.00
Drill Tops
10.00
Socks
4.00
Shorts
6.00
Training Hats
3.00
Boot Bags
3.00
Kit Bags
5.00
Leicester Tigers
From 1880 Leicester Tigers has gone on to become one of the most popular and most successful Rugby clubs in the world! At first it was a mixture of three clubs: Leicester Societies AFC, Leicester Amateur FC and Leicester Alert. They played their first game October 1880 in their original club colours, which was black. They took up the Tigers name in 1885. As the ground continued to grow by 1920 it could hold up to 10,250 people!
Funding
The Leicester Tigers get most of their money from all of the merchandise they sell on their website they sell everything from replica kits all the way to watches and notebooks.
They also have sponsors, which are:
* Bradstone (Main sponsor)
Leicester Tigers Partners
Stand Sponsors
* Alliance + Leicester
* Next
Technology Partner
* HP Invent
Shirt Sponsor
* Aggregate Industries
Official Car Supplier
* Vauxhall
Legal Partners
* Harvey Ingram Solicitors
Player of the Month Sponsor
* Lumbers
Kit Sponsor
* Cotton Traders
Official Ale Supplier
* Everards
Official Sports Drink Supplier
* Lucozade Sport
Official travel Agent
* Millington Travel
Associate Sponsors
* Flo Gas
* Baxi
* Bollinger
Official Air Transport Supplier
* Starflight Aviation
Official Sports Supplements Supplier
* Energy Athletics Strengths
The Smith Family
The Smith Family has also lived in Scotland, Wales and Northern Ireland.
Scotland
Curling is a sport found only in Scotland. It is a precision team sport similar to bowls or bocce, played on a rectangular sheet of prepared ice by two teams of four players each, using heavy polished granite stones which they slide down the ice towards a target area called the house. Points are scored for the number of stones that a team has closer to the center of the target than the closest of the other team's stones. The level of precision and complex nature of the strategic thinking required to win has led curling to be referred to as "chess on ice."
Wales
Korfball is a team ball game, similar in many ways to mixed netball. It is played in over forty countries. The countries with the most players are the Netherlands and Belgium. Korfball differs from other team sports in that it is a mixed-gender game: a team consists of four men and four women. Korfball is played either indoors or outdoors on a court divided into two halves called zones. In each zone there is a post (3.5m, shorter for the young) with a basket at the top. This is positioned at two thirds of the distance between the Centre line and the back of the zone. The ball is almost similar to the one used for association football. There are two teams, each consisting of eight players: two men and two women of each team in each zone (attack and defense). Players score by throwing the ball through the other team's basket. After two goals the teams change zones: the defenders become attackers and attackers defenders. At half time the teams swap halves of the court.
Northern Ireland
Gaelic football is played by teams of 15 on a rectangular grass pitch with H-shaped goals at each end. The primary object is to score by pushing the ball through the goals. The team with the highest score at the end of the match wins.
Players advance the ball up the field with a combination of carrying, soloing (dropping and then toe-kicking the ball upward into the hands), kicking, and hand-passing to their teammates.
Gaelic football is one of four native Irish sports run by the GAA, the largest and most popular organization in Ireland. It has strict rules on player amateurism and the pinnacle of the sport is the inter county All-Ireland Football Final. The game is believed to have descended from ancient Irish football known as caid, which date back to 1537, although the modern game took shape in 1887.
How Sports Participation Is Encouraged
Sports participation is encouraged by all children having to do physical education at school. With them having to do at least an hour a week it gives them a chance to experience different sports and they get to enjoy them and maybe make them decide them to join a team of some kind. Another way it is being encouraged is with all the different training and coaching programs there are for example, the Persil coaching program. There are also taster session's available at most sporting clubs and teams who give young people a chance to try all different kinds of sport and find the right one that suits them. With that come promotional events, which give special offers on their activities, which encourages them to want to take part.
The Keys Issues In Sport
There are four key issues in sport, they are:
* There are fewer girls playing sports.
* There are fewer black people playing sports.
* The government is influencing sports participation.
* How much disposable income people have.
Fewer Girls
With fewer girls playing it will decrease the interest in women's sports and may not be played or watch ever again. This is because when they get to a certain age girls tend to like other things like shopping and their looks and make-up and boys instead of playing sports like they would do if they were still young.
Fewer Black People
Fewer black people are playing sports because there is a lot of discrimination about in today's sporting environment. This can put a lot of black people off of playing sports, which shouldn't happen.
Government
The government is influencing participation in sport by setting up the training and coaching programs. These invite kids and teens to join in different sports with some of their favourite sports stars and maybe get them interested in the sport.
Disposable Income
Disposable Income is the money that is left over after paying bills and paying for food and clothing etc. The amount of disposable income somebody has influences on what a person can do. People may only be able to join local clubs and not have enough money to go head and pay to go all the way up different levels.
Factors That Affect Why People Participate In Sport
There are many reasons why people participate in sport, here is a diagram of why people may participate in sport after which I will explain it.
The two main ways of being a part of sport is by TAKING PART and SPECTATING. In taking part you are either playing on a team in that particular sport so say, for example, Goalkeeper in Football. Officiating, which means being a referee in the game or match of the particular sport. Coaching is like the "Backstage" teams behind the players they help train the players and help with other things such as injuries.
Spectating in sport simply means travelling to go see a particular sport of team play either professionally, for charity events or locally, e.g. if children are playing.
Factors That Affect Participation in Sport
There are lots of factors that affect or influence people's participation in sport, These are known as Barriers for Participation.
Barriers for Participation
Injury
Injury is one of the main factors for stopping participation in sport. An example of an injury is A Broken Arm from playing Rugby.
Disabilities
Many things count as disabilities, things that stop people from acting or behaving the way they would usually for example, Loss of Limbs, Blind, and Trouble with Learning.
Money
Money can be a problem when wanting to take part in sport, some people have a lack of disposable income which stops them from being able to join in like everybody else.
Gender
Gender is important because girls have more "fragile" bodies than what men do as they have things like the womb, which can get damaged, if they choose to play an aggressive sport like Rugby.
Ability
So people don't lose their self-confidence they need to start playing at a sport that they can cope with or feel best at, with other people who are also at their level.
Age
Age can stop participation in sport for example having to retire like Piereluigi Collina the referee.
Location
If somebody wants to participate in a certain sport they need the facilities to be around their local area else it will put them of participating, as they wouldn't want to travel that far.
Weather
For any games that are taking part outside, the weather needs to be considered because anything from heavy rain the thunderstorms can be dangerous to players and spectators.
Religion
Certain religions can affect participation in sport for example, Muslim women can only go swimming if there are only women around.
Fitness/Health
Lack of fitness or illness can affect participation e.g. high blood pressure can get you more, tired more quickly.
Btec First Diploma In Sport Kelsey Starkey 12GN
Related Topics