The Single Most Critical 'People' Problem Facing Managers Today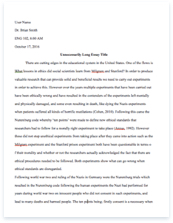 The whole doc is available only for registered users
A limited time offer! Get a custom sample essay written according to your requirements urgent 3h delivery guaranteed
Order Now
Among the most reliable measures of how important people are in an organization is the degree of impact the human resource component has on the capability of the business to generate value and the degree of sustainability and progress of the business over the long term. As an economic variable, people and the quality of decisions they make are critical to the survival of business organization as the need for capital or entrepreneurship.
The people component represents an essential business factor managers have to deal with adroitly. For one, employees of Southwest Airlines are valuable sources of sustainable competitive advantage (SCA) that as human assets, they possess value in the same way as physical and capital assets, but the people component is one capable of increasing in value over time (Mello 2002). True enough, the sources of this value are those that drive business towards achieving its goals and objectives: technical skills, motivation, desire to grow, decision-making capabilities, commitment and teamwork (Mello 2002).
People acquire knowledge, skills and develop attitudes to make effective decisions affecting him. In an organization, knowledge and skills are required to solve business problems; but having the right attitude enables one to achieve at least, a satisfactory and participatory solution to problems at hand for the benefit of the organization as in the case of Semco Brazil (Ray & Rinzler, ed 1993). Among the three, having the right attitude appears to be the best driver to achieve real and meaningful success to aid the manager attain organizational value as in the case of Google, Inc; and its anti-thesis, improper attitude, the key to personal and organizational failures .
Why is attitude the most critical people issue confronting managers? While knowledge and skills enable people to confront and solve problems at work, positive attitude drives a person to solve work issues and problems across all areas of operations with quality and depth, usually to the satisfaction of his manager and even clients. Selling, for example, is a task for a worker with selling knowledge and skills, but it is the worker who has developed good business relationship with the client through positive attitude that enables business to develop additional business on a long term basis (Giblin 1956). When knowledge and skills are inadequate to confront complex and difficult business problems, it is positive attitude that drives a worker to be creative, determined, patient, solution-oriented or even innovative. This tends to fill the gap in knowledge and skills.
Even the lack of capital or entrepreneurship is not an issue for a worker with an unrelenting attitude to find ways to solve work inadequacies. Positive attitude opens new avenues for flexibility in the midst of difficulties and changing business conditions; positive attitude provides the motivating edge where others have lost steam to move on; and positive attitude supplies the energy to drive people to think out of the box and pursue meaningful innovation for the company. All these are not possible with people who have negative attitudes at work and in life.
Thus, managers are constantly looking for people with the appropriate attitude to assist him achieve corporate goals and objectives (McCall, Jr & Kaplan 1990); to provide him the loyalty (as in the Genentech case), integrity and hard work critical to the sustainability of the company's long term existence; and to assure him the consistency of quality customer service (as in the case of Wegman's), inherent in a person with that positive outlook and attitude in life.
List of References
Giblin, Les (1956). "How to Have Confidence and Power in Dealing with People", Prentice Hall, New Jersey
McCall, Morgan W. Jr.and Kaplan, Robert E. (1990). "Whatever It Takes" The Realities of Managerial Decision Making, Prentice Hall, Hew Jersey
Mello, Jeffrey K. (2002). "Strategic Human Resource Management", Southwestern Publishing
Ray, Michael, & Rinzler, Alan, eds. (1993). "The New Paradigm in Business", World Business Academy, New York.
http://www.southwest.com/careers/ acquired May 1, 2008
http://money.cnn.com/galleries/2007/fortune/0701/gallery.bestcos/index.html
Related Topics