The role of supportive relationships to reduce the risk of abuse and neglect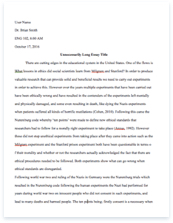 The whole doc is available only for registered users
A limited time offer! Get a custom sample essay written according to your requirements urgent 3h delivery guaranteed
Order Now
In order for a vulnerable individual to feel confident and feel as his/her needs are met, a supportive relationship is essential. A supportive relationship is a relation based on empathy and encouragement and based on the individuals supporting each other in different ways, in order to maintain happy and healthy, physically and mentally. Without a supportive relationship, individuals might not feel confident or they might feel withdrawn and neglected by the person who is taking care of them. Without a supportive relationship people might start feeling self-conscious or they might become depressed as they might feel as people do not want to be their friends or not even to communicate with them. When building a supportive relationship with a service user you should include the following elements:
Helping – help them with things such as collecting prescriptions from their doctor
Enabling – do things such as removing obstacles from their way (e.g. chairs)
Making choices – empower them to make the right choices and give them your opinion on it
Maintaining privacy – you can do this by ensuring that the individual has his/her own space regardless to the circumstances
Confidentiality – you can do this by protecting information that has been given to you on trust
Advocacy – you can do this by speaking on behalf of somebody that cannot speak for themselves
Promoting rights – you can do this by ensuring that the individual's rights are not compromised because of their support needs
Non-judgemental – you can do this by having an open mind and by not judging someone because of their past or because of the way they choose to live their lives
Using preferred methods of communication – you can do this by communicating with an individual in their preferred method and in the method they find it easier The main principles of a supportive relationship are:
Core principles of care
Previously referred to as the "care value base", the core principles of care are a set of principles, values and guidelines to be followed by all health and social care workers. These principles are:
•Promoting equality and diversity of individuals
•Promoting the rights and responsibilities of individuals •Maintaining confidentiality of information
These three principles above are the main standard principles that guide workers onto how to treat vulnerable individuals. However the vulnerable individuals should also be treated with: •Dignity and respect
•Equality, this referring to the individual getting treated the same as any other individuals but based on what their needs are
•Fairness, this meaning that the individual's rights should be respected regardless to the support they need
•Privacy, this referring to them being able to have their own private space The core principles of care are the first basic steps when creating a supportive relationship. Without respecting these principles no one would be able to create a supportive relationship with a vulnerable individual.
Building effective relationships
Adult at centre of planning
When building a supportive relationship with a vulnerable individual you must not confuse it for a personal friendship, as it differs in a number of ways. According to Neil Moonie (2005) these differences are that: •Professionals work within a framework of values
•Professional work always involves a duty of care for the welfare of individuals •Professional relationships involve establishing appropriate boundaries It is important that the professional ensures that the supportive relationship stays within the boundaries laid down in legislation and by professional bodies. Many professional codes of practice, encourage a person-centred approach, where vulnerable people are at the centre of the interaction, this allows them to make decisions for themselves or participate in making the decisions if they lack the mental capacity. Methods of communicating and listening
When developing a supportive relationship with a vulnerable individual you must use their preferred method of communication when available, this will make the individual feel more comfortable and it will make the supportive relationship work smoothly as everyone will understand each other. If a person is deaf, it will require a signer for communicating with them; if a person does not speak English then it might be required for a person to translate in their language and if a person has learning difficulties then the worker should use Makaton to help them out. It is very important that the vulnerable individual use their preferred method of communication as it is easier for them to express themselves that way. Respect for culture, beliefs and lifestyle
For a supportive relationship to be effective, it requires the professional to respect who the individual is and their beliefs, culture, lifestyle and choices in life. When a professional shows interest and respect in the individual's culture and beliefs, then the individual feels more trusting and more comfortable around the professional. It is important that a professional provides the necessities in order to support the individual's beliefs (e.g. if an elderly person from a residential care home was vegetarian, then the professional must assure that a vegetarian meal is served to the person). Often in residential care homes, some residents do not wish to be treated by a worker of the opposite sex, this means that the professional must take their opinion into consideration and do as they wish. Recognition of needs and preferences
It is very important for professionals to recognise the needs and preferences of an individual. By doing this, a supportive relationship will be more effective. If the professional knows how the service user likes to communicate or be treated then it will be easier for the two individuals to create an effective supportive relationship. This also helps the professional to notice any changes in the service user's behaviour, this could help prevent or stop abuse. Confidentiality
Confidentiality is very important when working on a supportive relationship. A professional must make sure that they do not share personal information about the service user with anyone that isn't supposed to know about it. When a professional wants to talk to the service user about a personal matter (e.g. bladder problems) , they must make sure that they do it somewhere private without others listening, as the service user might feel uncomfortable. Although confidentiality is one of the key aspects of a supportive relationship, a professional has to share certain information with other professionals or the service user's family, in order to benefit the individual. Maintaining confidentiality is very important in a supportive relationship as it might bring confidence into the service user and they will feel like they are respected. Keeping the confidentiality of the service users can also make the feel safe and protect them from abuse.
Working Practices
It is well known that the way a professional works can sometimes help minimise the risk of abuse. If a professional follows the Core Principles of Care and if he/she stays focused on the needs of the service user's, then that can have a great benefit on the individual's development and welfare. Some examples of good working practice that can help minimise the risk of abuse are: Needs assessments – this helps to identify the individual's needs and informs the support plan and other professionals involved. This process also involves the individuals themselves , so they feel empowered and they don't feel left out. Support planning cycle – this is a plan that sets the needs of an individual and says how their needs should be meet and by whom.
Person-centred practices – this enables the service user to be at the centre of the actions, in order to meet all their needs. Record and method of communication – the purpose of this work practice is to record the communication between workers, families and service users so that everyone is aware of what is happening .The language used is understood by all. Anti-oppressive practice – the purpose of this is that by adopting the person-centred approach it ensures the focus is on the needs of the service user, and that the professionals are not forcing their ideas or agenda on the service user. Anti-discriminatory practice – this enables service users to be treated the same as others based on their needs, without being discriminated Inclusive practice
Inclusive practice is the action of getting the service user involved in decision-making in order to provide a better health and social care service and in order to benefit their welfare. The working practices above show a clear example of inclusive practice. Protocols of sharing information
Every organisation should have a clear understanding of confidentiality and of sharing information with other professionals. A service user's information must be kept confidential at all times, and the only time a professional should share that information is when it affects the individual's life. For example, a professional should tell the cook if an individual has certain allergies; however the professional should not give any other personal information about the service user, unless it is essential. Providing a safe and secure environment
According to McKie (2010) health and social care organisations have a legal duty to make sure that care workers or service users are put at risk at any time. These organisations must assure that both the physical as well as psychological environment is safe for both stuff and service users. Neither of the groups should be put at risk because of organisational shortcomings and sufficient stuff members should be on duty to make sure that the environment is safe for the service users. Advocacy and confidentiality
Other advocates from an external body (e.g. Age UK or Mind) should be available to support the service users if they wish to make any complain due to the organisation. This means that the names and telephone numbers should be made available to the service users in order for them to have easy access, and also privacy should be provided too. For example, the professionals could make a note with the numbers next to the phone so the service user has easy access to it, and the phone must also be in more private place in order for the service user to have a confidential and private conversation with the advocates. This is important in a supportive relationship as the service users will feel safer if they have access to these numbers and this information , and in case they are being abused they have access to call public bodies in order to help them. Access to information
Under the Data Protection Act, Access to Personal Files Act and Access to Medical Records Act, it is said that the service users have rights to access their own personal information for whatever reason, however a doctor can deny such access if it's thought that it might not be in the benefit of the patient. This working practice encourages a person-centred approach and encourages a positive environment, which can make the service user feel more valued and respected. Supportive practice
When building up a supportive relationship with a service user, you must make sure that you focus on the humanistic approach. The humanistic approach is when people are treated with dignity, respect and as a unique individual with their own individual needs. This approach can make people feel valued and important. According to McKie (2010), Carl Rogers has identified that the core conditions of an effective supportive relationship are: •Empathy – this is the ability to understand the situation through the eyes of the person who is experiencing it. By showing empathy, the service user will see that the worker cares about them and they will feel more comfortable with the worker. •Congruence – to be genuine, transparent and real; not acting as an expert but as an individual, working in partnership with the person. This can help a supportive relationship as the service user will feel more comfortable if you try to act as friendly and as genuine as possible. •Unconditional positive regard – to value, respect and not to judge the individual, and appreciating them as a person. Meeting the individual's needs
As individuals we all have our own needs, and sometimes the needs of vulnerable people can be even greater than of a normal person. The needs that all professionals should meet when building a supportive relationship are: •Physical
•Intellectual
•Emotional
•Social
•Cultural
•Spiritual
It is important that you meet all these needs when working with a vulnerable individual as it will help in developing the supportive relationship by giving them more confidence and more power to make their own decisions. Meeting their needs could mean that they become to trust you more, to feel more comfortable with you and also to rely on you when they have to. These are all the work practices that lead to an effective supportive relationship. If a professional follows these practices then the service user should be able to also agree with the supportive relationship and they can become more trusting and more confident in the professional. Although the service user needs a positive attitude and help from the professional, he/she must remember to keep the relationship within boundaries and make sure that the service user does not become dependent on the professional.
Bibliography
Books:
Stretch B. and Whitehouse M. –Health and Social Care Level 3 Book 1 BTEC National. London: Pearson Education Limited, 2010
Related Topics