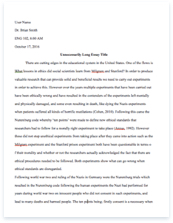 The whole doc is available only for registered users
Pages: 5
Word count: 1030
Category:
A limited time offer! Get a custom sample essay written according to your requirements urgent 3h delivery guaranteed
Order Now
When one defines God's providence it is referring to the way God governs the world. Does God really sit on His throne and dictate or rule the world? It is not surprising that there is some disagreement in the evangelical world concerning the control of God, His dealing with salvation especially as affected by Jesus and the freewill of mankind. Some theologians think that the three are in contradictory of each other. Are they really in conflict with each other's or can all three exist in full scriptural belief without doing any injustice to the other two?
When one talks about the sovereignty of God the actual word is not used in the bible but He is there throughout scripture instructing and directing. Although God is omnipotent and a lot of people constantly states that He is in control and has complete power over all that He created. In essence He can do whatever He determines is justice. Not everyone agrees with God being sovereign and all-powerful. Can one say that God is governing the evil in this world also? "Is our eternal destiny determined by God's sovereignty, making meaningless our assumption that we have some choice in the matters that concern our existence"?
There are people who believe in God but cannot understand the Christian perception of Gods providence. The natural man wants to be in control of His destiny and is forever reasoning why the things and plans of God cannot be possible. At least the Christian view acknowledge that God is the creator of the world and that He is all powerful, a God who interact and knows His people. There is a scripture in the Old Testament that states that, "Today I have given you the choice between life and death, between blessings and curses. Now I call on heaven and earth to witness the choice you make.
Oh, that you would choose life, so that you and your descendants might live! " According to Boyd and Eddy they list two views which are opposing views on the Providence Debates. One is the Calvinist View and the other one Arminian View. The Calvinist View stands their ground on the thought that, "all things happen according to God's Sovereign will. " Since all conclusions are based on the Word of God the authors of the written word of God portrayed Him as being able to do whatever He desired. This was His creation and He was going to run it the way He pleased.
There are numerous scriptures to support that claim: Isaiah 44:24, I am Jehovah who makes all things… Proverb 16:4 Jehovah has made all for His purpose; yea, even the wicked for the day of evil. Isaiah 54:16 Behold, I have created the smith that bloweth the coals in the fire, and that bringeth forth an instrument for his work; and I have created the waster to destroy. Revelation 4:11 Thou art worthy, O Lord, to receive glory and honour and power: for thou hast created all things, and for thy pleasure they are and were created. Romans 9:18 Therefore He has mercy on whom He will have mercy, and whom He will, He hardens. Ch 29:12 And the riches and the honor are from You, and You reign over all. And in Your hand is power and might.
And it is in your hand to make great and to give strength to all. Romans 9:22-23 What if God, willing to show His wrath and to make His power known, endured with much long-suffering the vessels of wrath fitted to destruction; and that He might make known the riches of His glory on the vessels of mercy which He had before prepared to glory This is truly a hot topic because it deals with one of the most important facet of the Believer walk and that is which side of the fence are you on when it comes to your salvation.
Are you satisfied knowing that God made the choice for you or that you made the choice for yourself to accept His son Jesus? John Calvin was born in (1509-1564) he was a leader in the Reformation. He was a highly respected as a theologian. John Calvin wrote a book entitled the Institutes of the Christian Religion in 1535. This book was written primary for the Protestant welfares and it had an astounding effect on many. "It proved to be the most influential work of the Protestant Reformation.
Protestants in different countries saw Calvin as a pillar of strength to their cause, a theologian of the highest rank, hile Romanists feared his pen as one of their most formidable foes. " John Calvin was adamant about his belief. He is called the systematical theologian who had a remarkable gift of interrupting biblical doctrine and making it understandable and appealing. He was definitely a man who relied solely on the scripture and believed that the Word of God is the only and final authority. According to Elwell He meaning Calvin did consider God to be sovereign. This means that God is perfect in all respects, possessor of all power, righteousness and holiness.
Calvin is proclaiming that God is in control. If it is in the scripture then this is what He meant. Calvinism Important text is Rom 9:6-24. "It teaches us that it is not natural children that are God's children, but rather children of the promise. The promise comes through faith in Christ not by works of the Law. The Israelites who pursued righteousness by the law did not obtain it. But Gentiles, those who pursued it by faith, obtained their righteousness through Jesus Christ. Chapter 9 is a sobering call that Christ alone saves nothing else is sufficient. Some theologies say there are no logical theses to be found to support the Arminian position.
They rely on the divine character of God's invitation to salvation; I Timothy 2:3-4 supports the Arminian view as proof that God wants all people to be saved. Arminianism was founded on the theological views of the Dutch Reformed theologian Jacobus Arminius (1560–1609 and that movement was well supported by many and it was called the Remonstrants. It is known as a soteriological sect of Protestant Christianity.
Related Topics