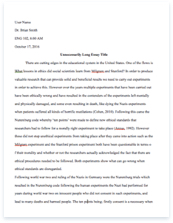 The whole doc is available only for registered users
A limited time offer! Get a custom sample essay written according to your requirements urgent 3h delivery guaranteed
Order Now
            The Mayan Civilization in Central America depicts a vague origin and is not well understood (Willis). But, of the many features that the civilization has, it is probably their art that has contributed so much to their identity that in time lead to world recognition. The Mayans are known for their remarkable arts and architecture. And just like any other civilization, their art is the expression and reflection of their lifestyle and culture. And, as we all know, Mayans are analogous to corn. Corn is the basis of their economy and it was the sole crop that made them from hunters to settlers.
Truly, agriculture in general was very influential in their arts, culture and lives. Everyday scenery and royalty are the predominant characters in Mayan paintings whereas for architecture, it is their ability to make towers and buildings that have clean clines and hieroglyphic in nature. Paintings tell of stories about the royals and more often than not, symbolism is also applied in the paintings. Mayan artists are also very keen on the details—clothing styles, decorative pattern, face painting and gestures are among the many characteristics that set the art to its distinct form (Willis). Drawings are also of great value in the Mayan art. Most of the time, their drawings are so rich and intricate. Often, the details are hidden but then pop outs when you add color to it. In their drawings and paintings, the predominant theme or characteristic is their stress on the environment or more specifically, to corn—their bread and butter. There are a number of paintings that conjures the Mayans' praise for that certain crop and mostly, it is depicted in their arts—may it be paintings, drawings or architecture. Somehow, they try to really incorporate the environment to their paintings. Their at is considered as the most refined and beautiful of the ancient New World
            One may wonder where all these fascination for corn or the environment came from. This can be explained in the Popol Vuh which is the Sacred Book of the Mayans which contains the mythology, traditions and history of the race (Criscenzo). In it, the creator, known as the Heart of Sky accomplished to create humans (that later became the "True people") by assembling humans with maize/corn (Criscenzo). It is therefore not so surprising on how and why the Mayans give so much importance and honor to this certain crop. They believe that with the help of maize, the creator was able to mold a human that apparently became their ancestors. And these are very well symbolized in their paintings, drawings and architecture. It can be either be explicitly or symbolically found in their arts. Whereas, most of their architectural designs are either related to the harvest season or is inspired by this crop.
            The Mayan civilization is known worldwide as the one that sprung from Central America and is synonymous with corn. More importantly, they are known for their detailed paintings and drawings that massively depicted their origin, culture and just everyday lives. Also, another milestone that they are known for is architecture. They are known to make great temples that take inspirations from their surroundings or in their gods. Still, agriculture (or corn perhaps) is vital in their designs. Moreover, it is almost as if that every piece of their art is attributed to their main agricultural crop which is corn and they have enough reason as to why they should incorporate it in their arts and lives. Not only does corn play a vital role in their economics and common lives but more importantly, it is "sacred" for them because according to Popol Vuh, their race and civilization was created with the accompaniment of corn. And from this reason alone, it can suffice one's queries as to why they are obsessed with the particular crop which up to this day is fundamental in the lives of their descendants. Perhaps it is safe to say that the Mayan civilization not only became known for its contribution to history but also it is now synonymous to corn. Corn, then, became their legacy.
Works Cited:
Criscenzo, Jeeni. "Popol Vuh."  (2000). December 7, 2007 <http://www.jaguar-sun.com/popolvuh.html>.
Willis, Bill. "Ancient Mayan Art." 2001.
Related Topics