The Influence Cuba Government And Media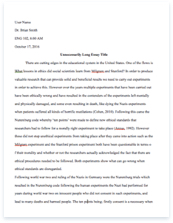 The whole doc is available only for registered users
A limited time offer! Get a custom sample essay written according to your requirements urgent 3h delivery guaranteed
Order Now
Cuba is one of the most isolated nations in the world. This is not because of poor geography as the island sits ninety miles from the Floridian peninsula; it is due to the fact that its government controls virtually all consumer media. Cuba's constitution states that "print and electronic media are state property and cannot be made private" (nationsencyclopedia.com). There are many arguments from the country's capital of Havana supporting their pervasive use of censorship, but free speech advocates such as The Center for a Free Cuba, based in Washington D.C. remain unconvinced and continue to work from within the country to win more freedoms for Cuban citizens.
            An obvious example of Castro's grip on the media is the fact that of the three national papers in Cuba, they are all state run and divided into target demographics. The newspaper Juventud Rebelde, or Rebellious Youth is published by the Union of Young Communists and serves to propagate Party ideology to, "youth groups and street parties" (Dangl). Trabajadores is another national newspaper that primarily focuses on worker-related issues such as current crop production. The third newspaper, Granma, is intended for a more general audience than the prior two and also has a translated online news site (Dangl).
The title of Granma is an homage to the boat that carried a young Fidel Castro and Ernesto "Che" Guevara to Cuba in order to begin their revolution. Upon viewing Granma.cu, one will find that articles in the "international" category almost exclusively feature news of the United States in some capacity. Many of the news stories concern U.S. failures in Iraq and are consistently anti-war.
Articles titled, "Chavez Describes First Battalion of Integral Doctors as 'Historic'", and "Thousands of Iraqis Protest Against the United States" serve to illustrate the strongly anti-American sentiment of Havana (Granma.cu). One article in particular is enough to highlight the rampant propaganda of the Cuban government. Titled, "Reflections of the President: The Brutal Response", the summary states that,
The most genuine representative of the system of terror that has been imposed on the world by the technological, economic and political superiority of the mightiest power ever known on our planet is, without a doubt, George W. Bush. (Granma.cu)
 Of all news articles featured on Granma.cu, none were remotely critical of Cuba or Fidel Castro. Venezuelan President Hugo Chavez appeared numerous times on the site in an obvious display of solidarity between the two communist leaders. Aside from the three national newspapers there are also local publications in each region of the country. These newspapers generally carry the same information as the major publications but also tailor some of the material for their region.
Despite the availability of print sources, most Cubans, like Americans, get their information from television newscasts. Cuba, however, has only one 45-minute evening news program. Television news is highly censored as, "the world news is often borrowed from news conglomerates such as CNN and BBC, but commentary is always voiced over by a Cuban newscaster" (Dangl). Although it seems as though Castro will consistently refuse to allow American media into his country, one noticeable concession is the Saturday night movie shown on one of the national stations. The Hollywood movies they air consistently carry undertones of "communist" ideas such as solidarity or equality.
In a country that promotes such communist ideology, it would follow that the internet, a method of uniting people from all over the world, would be welcomed in Cuba. In a sense, it has been welcomed, but not in any way that would allow Cuban citizens to reach a world outside of the homeland. In Cuba, "internet" access is illegal for the general population, although access is granted to government and affiliated personnel (nationsencyclopedia).
Cuban citizens, instead, can surf the Cuban "intranet", a network made entirely of government approved Cuban web sites. A telling indicator of Cuba's perspective on the freedom of speech lies in an article in the government-run web site La Jiribilla, which, "debated whether the internet was immoral or not, and cited the difficulty of censorship on the net as one of its dangers" (Dangl).
Along with an outright ban on world wide internet access, the government also controls the Cuba-only email accounts of its citizens through the postal service. Cubans must also pay a fee of $4.50 for a mere three hours of intranet surfing. This amounts to nearly a third of the average Cuban citizen's income (CNN). However, as always there are alternatives to the government control and censorship. One alternative for a Cuban with some extra cash is to purchase a password for access to the world wide web on the black market.
There are also legal ways for Cuban residents to voice their dissent in a relatively safe way. Oswaldo Paya is one such Cuban who is fighting the pervasive censorship in his country's media. His web site, (OswaldoPaya.org) was launched by relatives living in Spain and contains his views and the goals of his organization (Boadle). In 2002 Paya won Europe's Andrei Sakharov prize for human rights and explains that, "We want to express our view point, which we can not do here due to lack of freedom" (Boadle).
Another organization called The Center For A Free Cuba has news articles posted on their website that offer an alternative to Cuba's state run publications. These articles are generally critical of Cuba's policies but make a valid attempt at objectivity. The Center for a Free Cuba also disseminates these alternative news articles in the country by pamphlet, hoping to provide an external perspective on current events concerning Cuba.
The United States and Cuba are not compatible or similar in any way. The structure of the media serves as a representation of this fact. American media is owned and controlled by large corporate interests while Cuban media is controlled by the state itself. If Ben Dangl is correct in asserting that "news sources are controlled in each country depending on how much of a threat they pose to those in power" (Dangl), then he has gleaned valuable insight into the power structure in the United States and how antithetical it is to that of Cuba.
Being such, Americans who know of this power structure tend to be leery, if not outright distrustful of much of the consumer media in the country, and not without just cause. On the other hand, Cuban media picks and chooses news stories that fit into the government's agenda, but is otherwise a relatively trustworthy source of information. The subtle pitfall of Cuban news is that it presents news events in a fragmented form without a general context for why the events happened and what the events mean for the future. Cubans are often called upon to "read between the lines" and consult various other sources to piece together a more complete perspective.
Essentially, the Cuban government controls the spread of information to and from its citizens and filters that which it finds contrary to its goals, laws or morals. The government actively bans books, making criminal the possession of books such as George Orwell's 1984 as well as Animal Farm and The Autobiography of Martin Luther King. It keeps in place laws prohibiting ordinary citizens from accessing the web and censors everything that can be introduced to mainstream Cuban culture that they find inappropriate.
Cuba is consistently ranked among the worst violators of free speech in the world (CenterforaFreeCuba), and yet a major portion of the Cuban population believes that they are being treated fairly in terms of how the government communicates with them. Cuban opinion of their media is greatly varied but the clandestine encroachment of the world wide web into Cuban life could potentially allow for more Cubans to be exposed to a wider variety of perspectives.
Works Cited
Boadle, Anthony. "Cuban dissidents tap cyberspace from abroad." Reuters International News.
07 Feb 2007. Reuters. 11 Apr 2007
<http://www.reuters.com/article/worldNews/idUSN0627751420070207>.
Center for a Free Cuba." Center for a Free Cuba. 2007. Center for a Free Cuba. 11 Apr 2007
<http://www.cubacenter.org/media/directors/calling.html?q=node/33>.
CNN. "Cuba tightens its control over Internet." CNN International News. 22 Jan 2004. CNN
News. 11 Apr 2007
<http://www.cnn.com/2004/TECH/internet/01/21/cuba.internet.reut/>.
Cuban Media." Nations Encyclopedia. 2006. Thomson Gale. 11 Apr 2007
<http://www.nationsencyclopedia.com/Americas/Cuba-MEDIA.html>.
Dagl, Ben, and April Howard. "Taxidermy From the Revolution: Cuban Media." The Upside
Down World News. 17 Mar 2004. The Upside Down World. 11 Apr 2007
<http://upsidedownworld.org/cubamedia.htm>.
Granma International." Granma International News. 2007. Granma International. 11 Apr 2007
<http://granma.cu/ingles/2007/internacional-i.html>.
Related Topics