The indolence of the Filipinos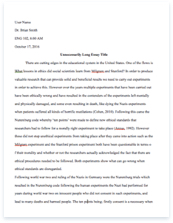 The whole doc is available only for registered users
A limited time offer! Get a custom sample essay written according to your requirements urgent 3h delivery guaranteed
Order Now
The indolence of the Filipinos
In this essay of Dr. Jose Rizal, he explained the behaviors of the Filipinos he had observed in the past and present with in his time. Here he admitted that indolence exist with in Filipinos, but was because of the troubles experienced by the country. One of this troubles is the hot temperature of the Philippines, which Rizal clearly stated that it is reasonable. He was right when he said that we shouldn't be compared to the Europeans, because their climate is cold. They have to move a lot to make up with their country's temperature. And they produces more work because they have to make more food for storage in case of any calamities. This clearly shows that we are not lazy, we are just contented of our way of living. Rizal stated that when wrong treatment is given the illness will worsen. The illness in the statements means the laziness of the Filipino.
Long before the Spaniards came the Filipinos already had a trading system with other Asian countries and the Middle East. This only means that we Filipinos are hardworking. But when they started ruling, they brought chaos to our land. They established the galleon trade, as a result we lost business to other countries. Second they extinguished the native's love to work. Because they have so many enemies, they have to send Filipino men to other countries to fight for Spain and force labor was implemented. Here Filipino gets to work in roads, shipyards and other public works which made them abandon the agriculture and industry. And third, the Filipinos weren't responsible for their misfortunes. The Spaniard rulers weren't able to protect the trading system from pirates and other foreign invaders, leaving the Filipino man no defense to protect themselves. This slowed the community and many people died, being killed and houses were burned down. Because of this some natives were forced to transfer uphill, neglecting their farms.
There was a crooked system in their education and to the religion. What was taught in school was things that weren't good help to students in leading the country to progress. There were no courses for agriculture and industry which were badly needed in the Philippines in those times. Their friars taught some Filipinos that it is easier to enter heaven when they are poor. So instead of working they would prefer to remain poor in order to enter heaven easily. The Spaniards were sets of bad examples for Filipino laborers. They go to work late, would go home early and do nothing in their time of work. Some were followed by servants doing things they should be doing for themselves. And they invented gambling with in the Filipino society. Every fiesta the Spaniard rulers would be the first one to start the bets, chicken fights and other kinds of gambling. But there was also no unity among the Filipino, which resulted for them not to have the power in fighting back against the government. There were no leaders, no voice to lead the progress so that such experiences will be taken away in time. But they remained silent, the Philippines was existing but not living.
The young women of Malolos
In this letter of Dr. Jose Rizal, he had shown great joy and satisfaction over the battle the women from Malolos have won. It was expressed in his letters that he wants women to have the same opportunities and rights the same as the men receives in terms of education. Young women of those time weren't able to send in school because of their beliefs that they should only be taken as wives that would stay at home, take care of the children and their families. But the central idea of this letter was whatever mothers show to their children, is what the children will become. If they will continue following the orders of the friars, their children will grow as mindless fools following orders from friars even if it has violated their rights as individuals. Rizal also emphasized proper things a women should do. Filipino mothers should teach their children how to love God, country and his fellow men. These are commonly lost in this century, there are also times that women, mothers forget their roles and duties.
Related Topics