The History of Tempered Glass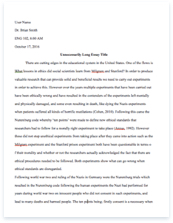 The whole doc is available only for registered users
A limited time offer! Get a custom sample essay written according to your requirements urgent 3h delivery guaranteed
Order Now
Dates back to the 1940's. It was discovered by Prince Rupert of the Rhine by accident. The prince dropped a hot molten glass into cold water, which lead the glass to cool rapidly on the outside, and creates a shell for the hottest glass on the inside. So when this process happens the glass on the surface forms a compressed chamber, while the inside of the glass cools. All this results in a glass that is high impact resistant, and significantly durable. To create tempered glass it has to go through the annealing method. So the tempering is performed by heating glass to 700° C and cooling it immediately. First the glass has to go through a furnace driven rollers. Then it'll be heated in three modes which are: Conduction, Convection, and Radiation. After tempering, the strength of tempered glass is 4-5 times higher than our average glass. It'll have a higher heat resistance and can easily withstand temperature up to 250°. Which scientist consider unbreakable.
This leads me to why I chose this topic. I like to use my smartphone with a protective case. One of my worst fears is that I drop my phone accidentally in a hard surface, and see the beautiful display shatter to pieces. But with the use of Tempered glass as a screen protector my phones display will be 4-5 times more durable than the screen by itself. This feature is my main reason for buying tempered glass. However it has other benefits for smartphones like Reducing glare which helps your eyes strain less. Some are Finger resistant, so they help your screen look clean and brand new at all times without the need to constantly clean them. I also like the fact that if my screen does hit a hard surface accidentally and shatters, I can easily peel the tempered screen protector off, and buy a new one. Which saves a lot of money, compared to shattering the actual screen, and paying for screen repair.
Tempered glass is also used in many other areas. Like in Sports Application, Railings, Table tops, and Display cases to mention a few. Fun fact: The glass panels around a hockey rink do not shatter when players knock into them, this is of course thanks to it being made of quality tempered glass. Also high profile stores have crispy clear display tops to show customers the products inside the case, but they're also made of tempered glass so the chances of someone being able to break the glass and steal the items is low. Overall researching Tempered glass has broadened my perception of it.
Related Topics