The General Theory Of Crime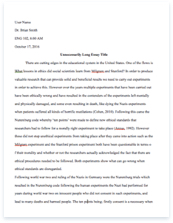 The whole doc is available only for registered users
Pages: 4
Word count: 999
Category: crime
A limited time offer! Get a custom sample essay written according to your requirements urgent 3h delivery guaranteed
Order Now
            The self-control theory as proposed by Gottfredson and Hirschi (1990) couples an argument regarding the driving force behind criminality and the features of a criminal act.  Gottfredson and Hirschi contend that crime is similar to other out of control and unlawful actions such as alcoholism and smoking because it generates in an individual a temporary yet immediate feeling of gratification.  This kind of action is created by a condition that is characterized by low self-control.  The authors claim that the condition of having poor self-control is an innate condition that is set in place during the early childhood at around 7 or 8 years of age.  In relation to the mechanism behind criminality, the authors explain that crime is a straightforward action to results in gratification in an individual.  Such perception of crime is associated with a number of implications to the general theory of crime.
Firstly, the general theory of crime presents that crime is an uncomplicated action that does not need any strategic preparation or intricate knowledge.  Secondly, the general theory of crime is related to a number of elements that are included in the theory of routine activities because just like other uncontrolled acts, crimes are not planned and it is easy for individuals with low self-esteem to be easily motivated to commit such acts.  In addition, criminality is strongly influenced by external factors such as the scarcity of easy targets as well as the presence of associates that are capable of helping or even performing a criminal act.  The theory of crime by Gottfredson and Hirschi regarding the early age of 7 or 8 also entails that the longitudinal analysis of crime is not necessary and that age-correlated theories of crime are confusing.
            The general theory of crime of Gottfredson and Hirschi also considers the fundamental argument regarding age and the unlawful act.  It is actually different from what is presented at general courses in criminology regarding the analysis of age-crime correlations and social factors that are related to crime.  A distinction of the general theory of crime of Gottfredson and Hirschi is that the age-crime linkage is very different through time, location and culture that the age-crime correlation is irrelevant of any social explanation.
Their general theory of crime also describes that criminals continue to perform unlawful acts of crime even during marriage and eventually end up as unmarried criminals.  The same thing goes with offenders who are currently employed—these individuals generally continue on as offenders and the only difference after some time is that they lose their jobs.  The general theory of crime of Gottfredson and Hirschi thus presents an argument against the connection of crime with marriage and employment thus showing that a criminal is incompetent in maintaining a relationship in a marriage or a commitment to work because he is commonly known as person of very low command of his control.  Their presentation of the force behind criminality is thus focused on self-control and the authors point out that most investigations regarding criminality do not include this concept.
            The authors explain that most of the concepts on crime describe the possible notions of the criminal.  Gottfredson and Hirschi thus provide a revolutionary concept of crime that describes that the nature of crime is actually simple because it easily connects the concept of individuals and their immediate environment.  They proposed that most crimes are easily performed because there is no need for complex preparations.  In addition, a criminal act does not actually impart a lot of deleterious consequences.  They describe that crimes usually happen late at night or very early in the morning to any individual.  There is also no requirement for training or skills to perform a criminal act.  The authors also explain the concept that crime does not pay because most criminal acts result in small to negligible benefits.  In the cases that do provide any benefits, the criminals tend to fail with the criminal act or they are highly exposed thus resulting in a lot of risks such as being caught and eventually put in jail.
            The general theory of crime of Gottfredson and Hirschi also present the conditions that make a situation conducive to crime.  They describe that routine activities play an important factor for a crime to happen because these provide the predictability of the movements and activities of the target individual.  Criminals often study how their target victim goes around, comes home or leaves the house.  If the target individual has a routine schedule that is very predictable, the criminal will have a very easy way to know   the best time for him to invade the house of the target victim.
The same factors also influence other criminal acts such as rape, wherein the target female victim may probably pass through the same route late at night and the criminal may pick a day at that particular time when not so much people at around and he can attack his victim at the particular time when the female victim is walking along the street late at night.  These settings of predictability of routine activities are actually very beneficial to the criminal and this outweighs the risks of performing the criminal act.  Other theories of crime that do not consider these features of crime generally analyze other factors that are not consistent with the empirical information about crime.  The other theories actually claim the each crime has a different force that pushes the criminal to perform such unlawful act.  In addition, other theories state that substantial knowledge and training are needed in order for a criminal to successfully perform a crime.  The general theory of crime of Gottfredson and Hirschi thus provides a simple yet comprehensible explanation of the force behind criminality.
Reference
Gottfredson MR and Hirschi T (1990):  A General Theory of Crime.  In:  Jacoby JE (ed.):  Classics of criminology, 3rd ed.  Illinois:  Waveland Press, Inc.
Related Topics