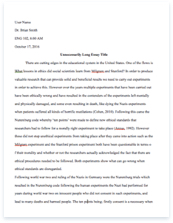 The whole doc is available only for registered users
Pages: 3
Word count: 527
Category:
A limited time offer! Get a custom sample essay written according to your requirements urgent 3h delivery guaranteed
Order Now
Synopsis:
Christian Bale stars as both the classic caped crusader and his billionaire alter-ego, Bruce Wayne. In this third installment of Christopher Nolan's Batman films, Bruce Wayne no longer feels that the City of Gotham needs a hero and goes on a secluded hiatus. However, when a new villain, Bane (Tom Hardy), threatens Gotham City, Wayne dons his cape and mask once more.
Review:
Christopher Nolan brings yet another adrenaline-filled, comic-inspired movie to the big screen. We see all sorts of familiar faces this time around, but the audience is introduced to a few new characters as well. When crisis threatens Gotham City, Bruce Wayne jumps back into the Batmobile to fight crime. Batman is joined on his quest by an eager orphaned cop (Joseph Gordon-Levitt), a seductive cat burglar (Anne Hathaway), and a violent masked villain (Tom Hardy). This film served as great entertainment with its colorful cast and numerous plot twists. Nolan used actors that had either appeared in previous Batmanfilms or in his blockbuster hit Inception, and all of them shone in their respective roles: Tom Hardy was almost unrecognizable in his Bane costume, while Joseph Gordon-Levitt and Marion Cotillard were both excellent—and obviously comfortable with Nolan's directing style and the film's dramatic tone.
The one actor that gave this reviewer pause was Anne Hathaway as Selina Kyle. She has historically been typecast as the girl next door, so it was a shock to watch her steal and fight her way through the City of Gotham. After a few scenes, however, we were convinced that the casting decisions was a good one, as Hathaway portrayed the darker Catwoman role brilliantly. True to Nolan's style, at 164 minutes, this film is fairly long. There were a few times when the movie felt a bit drawn out, but the gorgeous action scenes and impressive dialogue really held the audience's attention and kept them on the edge of their seats. However, the timeline was a bit unclear at times. For a number of scenes, it was hard to tell whether it had been days or months or years that had passed since the last time a given character had been on screen. Despite the films minor shortcomings, The Dark Knight Rises is exciting, creative, and dark—and well worth a few hours of your time.
WORDS AND THIER MEANING
Liberation : the act of setting someone free from imprisonment, slavery, or oppression
Clamoring : a loud and confused noise, especially that of people shouting
Despair : the complete loss or absence of hope
Eccentric : a person of unconventional and slightly strange views or behaviour
Liberation : the act of setting someone free from imprisonment, slavery, or oppression
Adaptable : able to adjust to new conditions
Burglary : illegal entry of a building with intent to commit a crime, especially theft
Brazen : bold and without shame
Deception : the action of deceiving someone
Exile : the state of being barred from one's native country, typically for political or punitive reasons
Oppression: prolonged cruel or unjust treatment or exercise of authority
Bluffing : an attempt to deceive someone into believing that one can or is going to do something
Related Topics