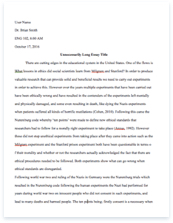 The whole doc is available only for registered users
Pages: 5
Word count: 1042
Category:
A limited time offer! Get a custom sample essay written according to your requirements urgent 3h delivery guaranteed
Order Now
'The Cold Heaven', is about Yeats' is a poem dedicated to his one and only true love, Maud Gonne, it is a true Romantic poem with feeling expressed and it is inspired by nature as well as prompting the reader to reflect at regular intervals. He expresses his regret and guilt over their failed love together and believes that he will be punished after death for it, which relates the title 'The Cold Heaven,' which isn't surprising because he was a devote Irish catholic and this was believed extensively.
He gives us the impression that he has behaved badly in his relationship with Maude Gonne and is full with 'a bleak spasm of guilt' when in fact she is the one who should have been feeling guilty because he proposed to her many times but she was very heartless in rejecting him every time, when it is obvious that he is madly in love with her.
There is a very clever use of juxtaposition in the title, 'Cold Heaven', the word cold has an obvious meaning but heaven is generally assumed to be a warm, happy and vibrant place so having a strong adjective before it makes it seem a lot worse than it truly is, maybe he describes it as 'cold' because he believes he might be rejected from it when the time comes. Also it is a direct reference to God, yet seems to go against what heaven is perceived as being like, showing how even religion is not a comfort to him.
The use of 'suddenly' pitches the reader straight into the poem and this creates a sense of urgency, the first line as a whole is almost like to the title in the way it shows heaven as being as cold, the idea of it being 'rook-delighting', and as rooks usually represent death and graveyards, it gives us a dark image of heaven ands the their calls drown out the angelic sounds of the heavens.
The us of the word,' burned,' in line 2 and the fact that it is next to ice, in my opinion makes it more prominent in its portrayal of a mans passion for love, I this case for Maud Gonne, and the more he expresses his feelings the more she pushes him away,' but the more ice,' as it seems like she carries on fighting back and he never gives up, his passion is too strong to just go away.
In lines 3-5, he switches to a more desperate and mad passionate tone, he is said to be 'driven,' which shows how this love have engulfed him in a inescapable grasp and he is feeding off of it, and he has lost control over his emotions,' so wild,' which shows how over the top he has gone.
The use of the relative pronouns, 'this and that,' and,' casual thought,' gives an idea of a mundane feel and making it seem like his love and obsession with Maud Gonne is his everything in his life, and everything else is worthless without that drive to feed his desire to succeed. Then there is a dramatic pause created by the enjambment with the gap between,' this/vanished,' which could mean that he believes that the feelings he holds towards Gonne have finally gone, or he thinks they should of gone and that pause is his thinking time to justify why they haven't.
Plus in the next line he says, 'left but memories, that should be out of season,' which implies that he wants the memories and emotions to just leave him, and go away so he can get over her and Yeats shows his passion for Gonne, his first love, by saying, 'the hot blood of youth', and as blood is essential for life it tells us that his reason for being alive is her, that is what is keeping him awake and mentally alive, it gives us feelings of energy, passion and fresh power.
As the poem moves on, still in the first sentence, Yeats begins to reiterate his ideas of guilt for the obsession he had over Gonne; he notices that his thoughts were quite mad, 'took all the blame out of all sense and reason' he seems to know that what his feeling is illogical and without 'sense', but he cannot find a way to stop himself feeling so guilty, he seems overrun with emotions and cannot control as he, 'cried and trembled,' which is polysyndeton and it shows us that the worst of him is filled with passionate intensity, the best completely lacking.
Line 8 is where there is the first and only full stop in the whole poem, but before that we see that he isYeats says, 'Riddled with light,' and it is like he has been penetrated with light, and the image of burning from line 2 return to us, which refers in this case to how his passion has torn him apart. Then there is a full stop, a significant caesura that is doubly emphasised with the exclamation point. This shows the shift in the poems mood, to a more dark and worrying tone.
He seems to physicalise the ghost, 'the ghost begins to quicken,' and in an attempt to envisage life after death due to his extreme obsession with Gonne, he conjures us many ideas of different situations in the last 3 lines. Enjambment is used when he says sent/Out naked on the road, ' and the fact that 'out' is left on its own places it in a strong position so emphasise it more, also the metaphor in that phrase makes the ghost seem almost human, and very vulnerable, it gives a image of homelessness and what this passion can do to a man.
The use of the past participle, 'stricken,' makes it seem inflicted, and the,' injustice of the skies,' is a counter to Christianity because he seems to disagree with the overpowering good nature of heaven and God, and the skies make it seem so impersonal, a power that is not seen whereas it also relates with the title. He imagines what will happen to him after death, what will become of him because of his uncontrollable expressions of love, and leaving it with a question mark gives it a inconclusive feel as he has no answer.
Related Topics