The Civil Engineering Career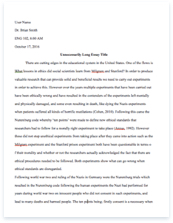 The whole doc is available only for registered users
A limited time offer! Get a custom sample essay written according to your requirements urgent 3h delivery guaranteed
Order Now
After completing my Bachelor's in Civil Engineering, I feel fulfilled to select civil engineering as my career choice because it has exceeded expectations my practical approach to handle human issues. Also, with scope for future innovations and opportunities available in the field of Civil Engineering, has motivated me to opt for further studies and contribute to this scientific field. I believe that pursuing my graduation at ………… University at this juncture of my career will definitely be an ideal step for my future progress. Moreover, the Foreign Education would help me in building a new personality and exposure to new culture, language where I could improve my intercommunication and social skills.
In early teenage where I witnessed the development of town into Urban community induced the passion for Civil Engineering and it serves as one of the reason for choosing Civil Engineering as my major in Undergraduate studies. In my perspective a Civil Engineer is the person who deals with the all kinds of problem in Environment and Society. A Civil Engineer plays a crucial role in development of infrastructure of a country, the sector important in scaling the whole development of country. Moreover, in developing nation like India there is more scope and employment for Civil engineers.
My grades in schooling reveals the great command over mathematics, science which resulted in choosing science field and my consistent academic performances instilled confidence about my capabilities. These influenced the growing desire within me to become an engineer. My decision to major in Civil Engineering is my desire to contribute to the development of my city Vijayawada, aiming to improve its global standards. During my Under Graduation in Civil Engineering at Karunya Institute of Technology and Sciences (Deemed to be University), Coimbatore, together with the help of departmental curriculum, intellectual and challenging atmosphere helped to strengthen my conceptual understanding in the field of civil engineering.
Of the diverse subjects in my undergraduate coursework, Transportation Engineering has had a huge impact on me, I greatly enjoyed the whole spectrum of Transportation and Structural courses such as Solid Mechanics, Strength of materials, Transportation engineering and strived hard to attain a strong fundamental understanding and competence in these subjects and performed well in structural design courses as well. Later In final year of my Undergraduate study where I did my part semester project in 'Modelling and Assesment of Traffic Safety at Urban Signalized Intersections' which is based on traffic engineering, Transportation engineering.  Here I learned more about traffic management and parameters involved with help of co-guide which increased interest in Transportation field of Engineering.
My decision to pursue Master's at your University is because of its latest, and most advanced research facilities provided along with professors with a great research background would give me a cutting edge in the present competitive world. My admission into your extolled University is of paramount importance for my career. I am confident that I would synchronize with your standards. I hope I will be favorably considered for admission for graduate study with possible financial assistance. Few years later, I would like to foresee myself as Civil engineer in transport industry applying latest practices and contribute to the field. I am confident that my study at your Department would be an exploring experience. I look forward to have a long and productive association with your esteemed University and sincerely hope you consider me deserving of this opportunity and grant me an admission. Thank you for the opportunity you have given me to express myself.
Related Topics