The Challenges of Price Escalation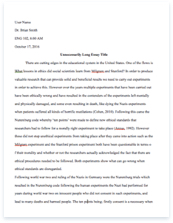 The whole doc is available only for registered users
A limited time offer! Get a custom sample essay written according to your requirements urgent 3h delivery guaranteed
Order Now
One of the biggest challenges of the marketing mix of an international firm is pricing a product. On the contraire to the other elements of the marketing mix: product, placement, and promotion (whereas are considered a cost to the firm) pricing is the one element that produces revenues. Thus pricing is the key element to succeed or fail expansion efforts (Global Market Today). At the time of selecting the correct pricing strategy, diverse departments such as finance, accounting, and manufacturing, must unify criteria and take in consideration tax and legal conditions before making a decision. Hence this task potentiates once operating abroad.
Explain the concept of price escalation and why it can mislead an international marketer. According to Cateora, Gilly, and Graham, the price of escalation is "the pricing disparity in which goods are priced higher in foreign markets than in their home market; caused by the added cost involved in exporting products from one country to another" (Cateora, Gilly, and Graham, p.543, 2013). According to the Global Market the mayor influencers of price setting are labeled under the 4 C´s: "Company (costs, company goals), Customers (price sensitivity, segments, consumer preferences), Competition (market structure and intensity of competition) Channels (of distribution)" (Global Market Today).
Marketers observe price variations between similar products and their prices abroad. Considering political and legal agreements, economic issues and many other issues can vary from country to country so will the prices escalation, therefore a product price scales around the world. E.g. a Blackberry Bold 900 costs $571 in New York thus cost $754 in Sydney Australia (Global Market Today). Elevated prices may mislead international marketers in assuming that they can perceive bigger profits by distributing their products abroad, at a higher price than the ones marked domestically. Hence they are taking for granted the costs of place a product in foreign markets. Such price escalation must be analyzed furthermore, profit must be added, finally that price must be compared to the economic scale of that country in order to verify if the consumers are able and eager to purchase that product at that given price.
What are the causes of price escalation? Do they differ for exports and goods produced and sold in a foreign country? The price escalation is envisioned to hoard the products displacement costs such as: shipping costs, the insurances paid to cover any damage during transportation, financing cost, safeguarding product with a protective packaging, tariffs paid in ports, paying all channels of distribution, larger intermediary margin, specific taxes according to the product, administrative costs, and on top of all and the most fluctuant factor (in some countries) the exchange rate (Cateora, Gilly, and Graham, p.543, 2013). Al of these factors may contribute to a high pricing of a product, causing the product to be unable to compete with local substitutable products abroad. For instance if lays chips would have to pay for these array of costs its prices would be too high for its continue, therefore being price-incompetent from the beginning in foreign markets. To evade this problem, companies ponder whether exporting the product or creating a subsidiary. In many occasions a subsidiary convenient considering it reduces the price escalating and it counts with a wider team concentrated in a specific region; furthermore optimizing regionalization profits.
Price escalation is a major pricing problem for the international marketer. How can this problem be counteracted? Price escalation may be reduced through three different methods: lowering costs of goods, lowering tariffs, and lowering distribution costs (Cateora, Gilly, and Graham, p.543, 2013). Lowering the cost of goods may be done by through shifting the manufacturing plant to a less expensive area. Companies such as Samsung, reduce their manufacturing costs by producing their goods in Korea, to benefit from low waged human resources (Cateora, Gilly, and Graham, p.548, 2013). On the other hand, reducing the quality of a product minimizes significantly cost of a good. Even tough some firms would not opt to sacrifice their image by reducing the quality of a product, hence eliminating some feature and simplifying the product can be a smart option to reduce costs with out jeopardizing the brand. Albeit reducing manufacturing costs may result in benefiting the firm since the lower the product price is the lower the tariff to pay will be, in accordance to the ad valorem basis to levy taxes.
Tariff on the other hand is known to account for a large part of price escalation (Cateora, Gilly, and Graham, p.549, 2013). Unfortunately this is problematic is entail to arbitrary and personal assumption of classifying a product. Hence a company may be paying an erroneous percentage on tariff, e.g., this is the case of Jonson and Jonson in Russia wherein a shower gel is classified as a cosmetic instead of a soap substitute, incurring in an over payment of 5% over the nominative product category (Cateora, Gilly, and Graham, p.549, 2013). Therefore firms must ensure their products are being placed under the correct category. However in this evaluative process, descriptions of the product can aid the producer redevelop its product in order to lower a category. For instance a product with certain specification may pay a high tariff whereas coincidently modifying a similar product reducing the dimensions or evading the specifications of the other can significantly reduce the tariff. Such is the case of athletic footwear. Furthermore another option to reduce tariff is to assemble part of the product in the country where it is desired to be soled.
Thus significantly less cheaper if the product is assembles with a local content. Lowering Distribution costs is rather important. The firm must analyze the distributing procedures of and intent to reduce as much as possible all intermediaries; mostly considering that in most countries taxes are paid every time they change of dealer. Subsequently a company can benefit from all of the above by opting for a Foreign Trade Zone. Some countries (mostly undeveloped) create foreign or free trade zone or free ports to aid international trade (Cateora, Gilly, and Graham, p.543, 2013). "These are tax-free areas and are not considered as part of the country as far as import regulations are concerned" (Cateora, Gilly, and Graham, p.550, 2013). FTZ allows to control price escalation by: reducing tax leyering of taxes, duties, surcharges, freight charge and many more (Cateora, Gilly, and Graham, p.543, 2013). Hence allowing the company to form part of the product, pervading and creating a sense of identification, usually adding value from a local (FTZ country) point of view.
Outline some basic legal and ethical issues associated with pricing.
•Inflation. Pricing a product in places wherein inflation is severe and uncontrolled can present a greater risk to the company. In this case the firm´s marketing and financial departments must commit to constantly control pricing; whether that means adapting parts of the products or lowering quality of materials, changing to low-cost supplier of raw materials, limiting or shrotening credit terms, comprising escalator clauses in contracts, quoting prices in stable currencies and/or pursuing rapid inventory turnovers (Global Market Today).
•Currency Movements. Unfortunately political and economic conditions cause exchange rate fluctuations. This fluctuation difficult the creation of a price setting strategy. Thus managers should consider two main issues: "how much of the exchange rate gain or loss should be transferred to customers (the pass-through issue), and deciding what currency price quotes are given in" (Global Market Today).
•Transfer Pricing. This problematic is enabled with the methodology used sales transactions amongst related parts of the same firm. "Transfer pricing is the prices charged for transactions involving the trade of raw materials, components, finished goods, or services" (Global Market Today). The major problematic is that many stake holder´s interest can be affected; as well as a myriad of factors that influence this decision are: tax regimes, local market conditions, market imperfections, joint venture partners and the morale of local country managers (Global Market Today).
•Anti-dumping Regulations. Dumping is an illegal marketing behavior that occurs when firms sell their products at an inequitable price. This law is monitored by the WTO as a protectionist measure safeguarding local industries from aggressive multinational firms. Anti-dumping rules are rigorous and penalties can harm the integrity of a firm.
•Price Coordination. Even though price is known to vary from one area to another, firm's must coordinate their pricing between a certain scale. An excessive price discrepancy between regions creates gray market.
•Countertrade. This consists in a trade mostly between the government and an international firm wherein goods are exchanged for other goods instead of currency. These trade can present beneficial offers for a company. For instance PepsiCo made a agreement with the Russia (at the time of the Soviet Union) wherein PepsiCo had to distribute Russian vodka and Rumanian wine in exchange of the financing Pepsi´s bottling plants in those respective countries (Cateora, Gilly, and Graham, p.553, 2013). This barter gave Pepsi an enormous competitive advantage since they prohibited the entry of CocaCola during the Soviet Period. Countertrades are classified as: barter, counterpurchase and offset, hence barter is the most commonly used nowadays.
Conclusion
Global pricing can be a complex operation involving both external and internal criteria. Internal criteria that influence pricing is integrated in the product design process whereas external issues comprise escalations in costs when good are shipped long distance across national boundaries (Mehdi, 2008). Even though a product is not adhered to a maximum absolute price for its products, every product should have a fixed and fair price according to the attitude of its costumers (Mehdi, 2008). Hence the goal of pricing a product is to maximize profits thus settling for one that equilibrate costumer's acquisition capability and beneficial revenues. Nonetheless price escalation can be a burden that can drain a company. Consequently managers must avoid all problematic entailed to global pricing, thus elaborate efficient strategy that can meet with such ideal equilibrium.
References
Cateora, Philip R. & Gilly, Mary C. & Graham, John L. (2013). International Marketing. McGraw-Hill. 16th ed. NY
Anonimous. Global Marketing Mix: Price. Global Market Today. http://globalmarketingtoday.wordpress.com/about/global-marketing-mix-price/ Zaribaf, Mehdi (2008). Pricing Challenges in Global Marketing: a Model for Export Pricing. Islamic Azad University of Iran,
Related Topics