The American influence on Canadian sport growth and development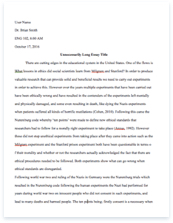 The whole doc is available only for registered users
A limited time offer! Get a custom sample essay written according to your requirements urgent 3h delivery guaranteed
Order Now
Canada has a close relationship with the United States, sharing the world's longest undefended border, co-operating on some military campaigns and exercises, and being each other's largest trading partners. In sport, Canada's competition came from south of the border for much of the 19th century. Baseball, Cycling and athletics in Canada are generally being influenced by the states popularity and partially by Great Britain being early ancestors of these sports.
Canada has two teams in Major League Baseball, the Toronto Blue Jays and the Montreal Expos. The Blue Jays won the World Series twice in a row, in 1992 and 1993 which shows that we can beat the Americans at their own game. American baseball supposedly originated in 1839 by Abner Doubleday; even though it is said to be an outgrowth of English rounders (roxborough 112).
Baseball arrived in Canada at around 1859 when a baseball club called "the Canadian pioneers" was formed which soon became the maple leaf baseball club. If it was so popular in the towns and cities of the states then there is no reason it should not be as equally as popular in Canada. Despite its "mouthiness," or maybe because of it, baseball increased in favor (roxborough 113). By the 1870's baseball popularity was at its peak and many teams were formed and combined to make leagues.
Competition came from tours, sometimes lasting 6 weeks for Canadians down into the states. McGill and Toronto universities had amazing players that were as good as any in the states, which gave more reason to watch. From 1875 to 1900, many changes took place resulting in an easier flowing, more popular game. Changes such as padded gloves, new balls, pitching distance, uniform and decision making for the hit all occurred in this time.
Cycling was also a sport that had much American influence but this time it was just as equally influenced by the British. Both countries had origins of cycling and much is still argued about who invented it and where it first began. The bicycle as we know it today has come a long way from a 'hobby horse' to a 'Velocipede' to the 'safety bicycle' introduced in 1884 by Thomas Stevens. The combination of different countries and minds to accomplish a great invention was a long journey which dates as far back as 1790.
By 1878 the Montreal bicycle club was formed long before the new safe wheel was invented. These clubs would tour the countryside and even have there own rankings. In 1895 Dunlop tyre company's mass production sales went up to 75,000 tires, mainly due to Brothers Andre and Edouard Michelin. This gave society an easier way to keep fit and have fun. An enjoyable, cheaper way to travel from a to b.
The American influence in cycling was the invitations to Canada to compete against the best riders down south. Making money was the key and most of the athletic competitions were private affairs for stakes or prizes. The champions these days were excellent at what they did and would even be praiseworthy today.
-November 18th 1930, Frank Wykoff set a new world record of 9.4 seconds for the 100 yard race at Occidental College.
-May 25th 1935, Jesse Owens set the new world record of 20.3 seconds for the 220 yard race at the Big Ten meet in Ann Arbor.
-1958, Glenn Davis set a world record of 45.7 seconds in the 440-yard dash.
-The current world record for long jump is 8.95 meters held by Mike Powell on 30th August 1991, set in Tokyo
-The current world record for high jump is 2.45 meters held by Javier Sotomayor on 27th July 1993.
All these records are set within the last 70 years but there is little space for improvement. Back in 1800s athletes lacked modern training facilities, smart equipment and the surfaces they use today. Athletics has gone a long way; maybe it will go further in the next 70 years.
The States, being like a brother, competes against Canada all the time. This competition helps us improve our game and our skills develop. The Americans have influenced us in many ways within sport, but we in turn gave back what we received with the creation of rules and new sports.
Related Topics