TESCO PLC: Strategy for India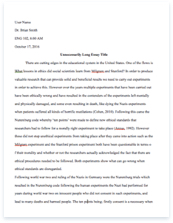 The whole doc is available only for registered users
A limited time offer! Get a custom sample essay written according to your requirements urgent 3h delivery guaranteed
Order Now
a) How should Tesco sustain the advantage of being the first global multi-brand retailer to be allowed to invest in India? India is an untapped economy that contains huge potential for foreign direct investment. India's retail industry is predicted to be worth $1.3 trillion in 2020. Up until the early 90s, India was a closed market that barred away any attempts for globalizing an international presence. Beginning in 1991, the Indian government took its initial step to open up and allow up to 51% of FDI in certain sectors. Over the next decade several reforms were passed by the government allowing for more foreign direct investment (Exhibit 3). In 2012 the government allowed for 51% FDI in Multi-Brand Retail, creating the opportunity that Tesco had been waiting for. From Exhibit 1 we can see that Tesco PLC was not the first global retailer to enter India, but they were the first grocery and multi-brand company.
In 2014 the year of Tesco's entry into the market, India had a population forecast of 1,274 (million). With a projected analysis of continued growth for personal disposable income of 46% by 2016 and an increasing GDP (Exhibit 2), the market was built for a global economic powerhouse. Tesco had a first mover advantage in the multi-brand venture for retail. The joint venture created between Trent Hypermarkets and Tesco is a starting point towards working to its advantage. Tesco could create barriers to entry and imitation against completion. By partnering with organizations that would benefit from complementary offerings would help in utilizing their customer base influence and lower competition for Tesco. Tesco needs to place a high importance on customer satisfaction and interests, as well as be flexible to their needs. The market may throw different obstacles at the company and Tesco needs to maintain its course if they look towards succeeding in the Indian market.
As they mentioned in the article the political landscape could shift the other way resulting in uncertainty for future investments, but if they focus on what they can control and maintain their existing advantage they will find success. b) How should Tesco fine-tune its tried and tested global business model to suit the India retail market? Tesco will need to understand the diverse characteristics of the Indian market, specifically for the food retailing industry. There exists differences in both diet and customary dishes vary greatly from their experience in the European, Asian, and North American markets. By adjusting its marketing focus towards giving the local customer both quality and price Tesco could find success in the Indian market. For one thing, a large part of food consumption in India happens in households. An interesting case for potential profit for Tesco is to target the vegetarian population (estimated at 30%), up to $95 billion of sales were made in fruit and vegetables alone. However the highest profit margins exist in its dairy and bread sales which total $139 billion (Exhibit 4).
Tesco also needs to be able to serve the diverse cuisine that exists in each state. Which means that eating habits, tastes, and ingredients are mainly influenced by their region. I would agree with the article on the case that choosing a one-size-fits-all would not work in India, but I think that part of the failure in North America was their assumption that a national brand would fit all consumers. In fact I would even go into saying that the North American market like India is regionalized in several states. Another area that shares a common characteristic with North American consumers is that, consumers in India look for customer service. These services could extend to free home delivery and deferred payments. The reason why a home delivery service would be available is the fact that, less than 10% of the population owned a vehicle. Tesco needs to find how best to achieve high efficiency and profit in relation to buying habits that the local population shared.
A good idea would be to work closely with local celebrity chefs that can promote a brand item for Tesco, the increased exposure on television will bring in future revenue for the company. A successful business like Tesco does not have to reinvent itself, but it needs to allow itself to offer flexibility for a market like India. The research covered in the article goes over data that would prove useful towards modifying the Tesco global model. c) How should Tesco avoid the kind of failure it had recently experienced in its U.S. business? Tesco's failure in the U.S. market stemmed from a combination of bad leadership and loss of direction for the company. For one thing Tesco cannot go into a market and mirror the success in the form of its European model. This unfortunately was the major mistake in their U.S. endeavor they assumed that a similar model to that of its European brand would function in the U.S.
The assumption is really not far off as these two markets share common similarities, but in the grand scheme of things those small differences created small problems that would lead to a domino effect for the company. Venturing into India through a IT center in 2004, Tesco was able create a foundation for its success. These venture allowed them to work with Trent Hypermarkets, their JV partner. Already Tesco had a research and information advantage in its new target market. Tesco needs to carefully analyze how each of the factors that contribute to the India food retailing sector will affect their logistics, warehousing, storage, and product stocks. In 2012 the food retailing sector of India had an order of $311.8 billion (Exhbit 4). India's food consumption happens mainly in homes unlike in most other markets. This should reflect Tesco's market strategy for sales and should allow them to estimate and forecast levels of inventory on fresh produce, meats, dairy, etc.
India has a vegetarian population that makes up 30%; this number could be attributed to the low meat gains ($13.3 billion) shown in Exhibit 4. Of all grocery categories "Meat" ranks lowest, but its growth rate is at 64%. Tesco has to make certain that it does not fall into a state of complacency in a market as diverse and fast-moving as India. One of its current strengths is its JV partner Trent Hypermarkets. Trent Hypermarkets has operated in over 100 countries and served broad business segments that has covered various sectors. Using its local competitiveness and international experience Trent Hypermarkets, can prove to be the major profit out of this joint venture. Listening to the local markets demands, needs, and ideas will help Tesco to succeed in the Indian market as well as avoid critical errors. With careful direction and experienced leadership, Tesco can achieve success in its new market.
Related Topics