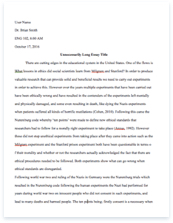 The whole doc is available only for registered users
Pages: 3
Word count: 593
Category: crime
A limited time offer! Get a custom sample essay written according to your requirements urgent 3h delivery guaranteed
Order Now
            Teenage crime has been a growing complicated issue around the world. A clearer view and understanding of this youth delinquency is necessary to put an end to this problem among youth. Today, many developing countries take time to develop solutions and programs to resolve it. Well-developed countries also engage themselves in programs the aim of which is to prevent juvenile crimes. Most common cases of teenage crime involves rape, robbery, and theft, most of which are group crimes. This is because adolescence is the period when a person starts to have his own circle of friends and be involved in group activities to feel a sense of belongingness.
The transition from childhood to adolescence is determined by certain factors when it comes to relationship. The youth of today tend to become too aggressive towards the environment and the people they interact with. All are subject to risks regardless of gender, age, or social origin. However, during this stage of development, the criminal personality may start to develop, which can lead to delinquent behavior and commitment of crimes.
            In the United States, the first juvenile justice system was drafted during the Age of Enlightenment, sometime during the late 1800s. It was created in response to the growing problem regarding the youth offenders (Age of Enlightenment). After the idea was introduced, the juvenile justice system underwent many reforms. It was established as a separate system from the adult justice system. They have similarities and differences that made controversies in treating juvenile and adult offenders.
A series of juvenile justice systems have been implemented in countries worldwide in order to discipline the youth the way adult criminals are given punishment according to the governing laws of the country. The juvenile justice system is different from the adult criminal justice system in many ways. There are lighter provisions and penalties for a youth offender. There are certain constitutional rights for a criminal defendant available to an adult offender that may not be available for a juvenile offender. There are also different procedures for a juvenile trial based on court procedures. Juvenile probation officers are vital in every case of juvenile delinquency activities. In most systems, once a juvenile offender is found guilty of a certain act, there is a rehabilitation process and disciplinary measures provided.
Social workers or juvenile justice officers are responsible in giving detention to the offenders and put them in certain institutions and rehabilitations that will help them enhance their way of livings. They are also encouraged to continue their studies and are educated about the moral behavior to be observed.
            Personally, I believe that there should be no separate system between the juvenile and adult justice system. Teenage criminals should be mixed with adult criminals in jails. This is because they should be mixed with adult offenders in order to seek equality in giving justice. Since they both attain a certain level of abusive crime which is punishable by law, there should be no limitations in giving punishments to them. Ignorance of the law excuses no one and in every crime committed, it should be punished accordingly regardless of age and gender or social status. Giving the same punishment to the teenager will guarantee the victims family that justice is well achieved. At the same time this will serves as a lesson to the criminal and other teenager not to commit the same mistake again.
Works Cited:
"Age of Enlightenment." 2006 WNEC Faculty Homepages.  31 March 2008
<http://mars.wnec.edu/~grempel/courses/wc2/lectures/enlightenment.html>.
Related Topics