Swot analysis for Golden village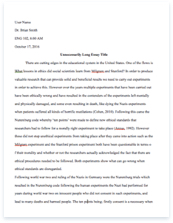 The whole doc is available only for registered users
A limited time offer! Get a custom sample essay written according to your requirements urgent 3h delivery guaranteed
Order Now
1.Background of Company
Golden Village (GV) was established on 28 May 1992, with the first cinema at Yishun 10 complex. It was a joined venture by two companies, Orange Sky Golden Harvest Entertainment Holding Limited of Hong Kong and Village Roadshow Limited of Australia. Currently, GV has a total of 11 cinemas at different shopping malls across Singapore. The current CEO of the company is Ms.Clara Cheo whom had taken up the appointment on 22 April 2013 from Mr Kurt Rieder.
2.SWOT of Golden Village
SWOT analysis is a comparison of strengths, weaknesses, opportunities and threats that helps employers formulate strategies to improve the business of the company.
2.1.Strength
The strength in this context is looking at internal strengths which the company has in order for the company to excel in its industry. a.Good Reputation – GV was deemed as Singapore's leading cinema exhibitor and leading in dependent film distributor. Singapore, GV. (2012, April 26). Golden Village Celebrates 20 Years of Movie Entertainment in Singapore. GV was also ranked 5th for the Out- Of – Home (OOH) Media of the year in 2013 which was derived by a survey on areas pertaining to advertising and marking of the company. Marketing, Staff Writer. (2013, September 20). OOH Media of the year 2013. b.Skilled Workforce – GV recruits employees that met certain criteria as stated in their recruitment webpage and personal experience at the theatre proves that their staffs were well trained as well as very customer orientated.
c.Good Market Shares – Total there are 5 major operating cinema companies and GV holds almost 70 percent of the market share in this industry. d.Strong Financing – As mentioned earlier, GV was a joint venture of 2 overseas companies and these 2 companies are well known in the movie industry or their accomplishments. This determines the stability of the finance and reinforces the financial status of the company. e.Initiatives – GV had joined partnership with Volkswagen to build a slide at the cinema in Vivocity in 2013, the purpose of this is to create an icon that is able to attract more customers. GV wishes to create a new movie experience for its customers and this initiative also acts as a form of revenue for GV because it helps to advertise for Volkswagen which acts as a source of passive income.
2.2.Weakness
The weakness in this context represents areas which requires room for improvement to aid in the success of the company. a.Outdated facilities – In this current market, consumers are looking for quality experience and it seems that Tampines and Tiong Bahru Plaza GVs had are relatively smaller compared to the other outlets with outdated facilities which may not be able to provide what the current consumers are looking for.
2.3Opportunities
Opportunities are deemed as factors which may increase the revenue of the company. a.Emerging Technology – With reference to Asiatoday, Golden Village Introduces the Next Generation of Cinemas at City Square Mall ( 2012, November 08), GV had invested up to $6 million on the newly opened GV outlet at City Square to improve on the movie experiences and less time consuming for patrons by cutting down on waiting time for purchase of tickets as well as entering into the cinema. b.Strong Economy – Singapore's economy is on a steady growth and this results in an increase of spending power by Singaporeans. Being able to provide a premium service to meet the demands of the consumers, GV is able to charge the consumers at a premium price for the service. c.Rising Population – The increase in population would deem that there will be an increase in demand. Therefore, it creates more business opportunities for the company.
2.4Threats
The threats represents factors that may cause a drop in revenue and some of these factors may cause a downfall of the company eventually. a.Substitute Products – Due to the advancement of technologies, movie piracy became a threat to the industry. There was a significant drop of 5 percent in sales during 2012 with reference to Victoria, B. (2013, July 15). MyPaper, Cinemas all out to woo movie-goers. b.Strong Competitors – In the similar industry, Cathay is the second largest company which is also doing well in this industry and the facilities are newer. Asides to that, a new company has emerged in the recent years, Filmgarde Cineplex, this resulted in the increase of competitiveness between the companies. c.Lesser discounts for movie tickets – In reference to Table. 1 shown below, GV has lesser promotions and the tickets are more costly during the peak hours as compared to its competitors.
3.Analysis
3.1Planning
It is to create a conscious, systematic process in making decisions which the company will pursue in the future. It is being directed and controlled by managers which often draws the knowledge and experience of employees throughout the organization. In reference to the mentioned organization, they had been constantly improving themselves to provide a new movie experience to its consumers and took feedbacks from their staffs as well as consumers to improve even further on their processes. This move shows us that they had applied a decentralized planning concept which involved the inputs from the ground staffs and consumers.
3.2Organizing
It is defined as the way the company operates in forms of either a Functional, Divisional, Matrix or a Hybrid structure. In reference to the mentioned organization, I would assume that they are operating using a Functional structure as their focus in mainly on one type of product. A Functional structure is defined as being organized according to its functional groups and in this context, the company would be having departments such as Service Support, Sales & Marketing, Corporate Relations, Finance and Human Resource.
3.3Leading
It is being defined as a behavior that gives purpose and meaning to the organization, envisioning and creating a positive future. In reference to the new CEO, Ms Clara Cheo, that has just taken over the appointment last year on 22 April 2013 shows that her leadership style was using the democratic approach as she had taken into considerations of the needs and the wants of the consumers. This approach could only be applied if she had allowed her staffs to participate proactively in the decision making process. Looking at the new initiatives by the company it clearly reflects that she had applied this approach to optimize the effectiveness in promoting the product.
3.4Controlling
It is being define as any processes that directs the work done by individual towards the achievement of organizational goals. In my opinion towards this case, the company is still practicing market control as they need to take into consideration that each GV outlet will have a different performance outcome in regards to their sales targets. The reason is due to different locations will have a different set of target audience as well as different population size which will affect the sales performance at the end of the day for each outlet. This is being justified by GV opening a new cinema in City Square Mall because there are no other quality cinemas in the vicinity and it shows that the possible profit is high.
4.Conclusion
In general, it is conclusive that GV is doing well in the movie industry as there are more strength compared to the weaknesses that the company has. Apart from that, the opportunities for the company to excel in this industry has been constantly increasing due to the democratic approach which the CEO uses. Whereby, it allows more participants in giving ideas as well as ownership to the decisions that are being made by the different levels of management.
5.Recommendation
With reference to the mentioned company, it is quite clear that the company uses Differentiation concept in Business Level strategies as they concentrate on providing two types of services to its consumers. First type is by selling of normal GV movie tickets which are less costly and targets the majority of the population. Second type is by selling Gold Class GV movie tickets at a higher price which targets consumers whom demands for premium service and has the spending power to do so. This move is a good business concept for this competitive industry but I would recommend that GV work on a Diversification strategy as this strategy allows the company to concentrate on multiple types of business in order to increase the profit earned by the company thus strengthening the wealth of the company.
Reason to do so is because of the highly competitive competitors in this industry whom are constantly finding new methods to attract the consumers and meeting their demands. By concentrating on just one product, the company will face a threat if the rivalry companies had came up with new concepts that attracts most of consumers over. This will create a drop in revenue and will eventually result in the company not earning enough to spend on its marketing department to up sell the product. It can also result in the company not being able to afford any further promotions as promotions for its product means a drop in profit margin at the end state. By being able to diversify its business, it creates more market opportunities and able to target a wider range of consumers. An example of what GV can venture into doing will be opening of
References
2.1a-http://media.gv.com.sg/Booking/movies/images/press/GoldenVillageCelebrates20YearsofMovieEntertainmentinSingapore.pdf http://www.marketing-interactive.com/ooh-media-year-2013/
2.1c-http://11s102.wikispaces.com/NDP_Group_3
2.1e-http://media.gv.com.sg/Booking/movies/images/press/GV_OutofHome%20_WEB.pdf 2.3a-http://asiatoday.com/pressrelease/golden-village-introduces-next-generation-cinemas-city-square-mall
Related Topics