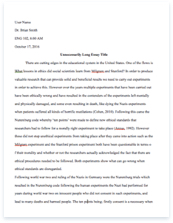 The whole doc is available only for registered users
OPEN DOC
A limited time offer! Get a custom sample essay written according to your requirements urgent 3h delivery guaranteed
Order Now
The first phase of the swot analysis is the strengths analysis for Air Asia. There are some unique strengths of Air Asia that others company could not defeat them. First and foremost, Air Asia has a very cooperative and strong management team with strong connections with the government and the airline industry leaders.This is partly contributed by the diverse background of the executive management teams which consists of industry experts and ex-top government officials. For example, Shin Corp (formerly owned by the family of former Thai Prime Minister – ThaksinShinawatra) holds a 50% stake in Thai AirAsia. This has helped AirAsia to open up and capture a sizeable market in Thailand.With their strong working relationship with Airbus, they managed to get big discount for aircraft purchase which is also more fuel efficient compared to Boeing 737 planes which is being used by many other airlines.
Besides that, air asia management team is also famous in strategy formulation and execution.The strategy thatthey have formulated at the beginnings was a clever blend of proven strategies by other low cost airlines is US and Europe. They are Ryanair's operational strategy (no frills, landing in secondary airport), Southwest's people strategy (employee comes first) and Easyjet's branding strategy (linking with other service providers like hotels, car rental). On the other handAirAsia'sbrand name is well established in Asia Pacific. Besides the normal print media advertising & promotions, AirAsia's top management also capitalised on promotions through news by being very "media friendly" and freely sharing the latest information on Air Asia as well as the airline industry.
Their partnership with other service providers such as hotels and hostels, car rental firms, hospitals (medical tourism), Citibank (AirAsia Citibank card) has created a very unique image among travellers. Alliance with Galileo GDS (Global Distribution System) that enables travel agents from around the world to check flight details and make bookings have also contributed to their string brand name. Air Asia's local presence in few countries such as Indonesia (Indonesia AirAsia) and Thailand (Thai AirAsia) have successfully "elevated" the brand to become a regional brand beyond just Malaysia. The links with Manchaster United (one of the world's most famous football teams) and AT&T Williams Formula One team have further boosted their image to a greater extend beyond just the this region.
Meanwhile, AirAsia is the low cost leader in Asia. With the help of AirAsia Academy, AirAsia has successfully created a "low-cost airline mentality" among their workforce. The workforce is very flexible and high committed and very critical in making AirAsia the lowest cost airline in Asia. This low cost leadership can let all various income customer to have enjoy the affordable air fees. The excellent utilization of IT have directly contributed to their promotional activities (email alerts and desktop widget which was jointly developed with Microsoft for new promotions), brand building exercise (with over 3 million hits per month and on the most widely surfed booking engines in the world) as well keep the cost low by enabling direct purchase of tickets by consumer thus saving on airline agent fees. The main vision of the Air Asia that have make Air Asia being successful is the logo of "A low cost carrier which offers five-star service where everybody can fly."
Furthermore, Air Asia hasprovided various local Malaysia foods for all the Malaysian customers andoffers in-flight services that promote Malaysian hospitality with their friendly and warm welcoming service. Besides of providing a good hostility service, Air Asia also has provided internet and mobile services as mediums for check-in and booking. Customers can always use their mobile phone to serve internet and online booking the seats or reserves. Moreover, it is quite convenience for customers is, Air Asia provide fly schedule and the prices from Malaysia to other countries or other countries to Malaysia price. Besides, customers can easily check out the time of fly schedule of Air Asia. With all the convenient, Air Asia become the most favourite airline in Malaysia for the customers. On the other hand, Air Asia provides comfortable seats, secure safety and a cleanliness environment for the customer so those customers feel comfortable during their fly times with the low price.
Furthermore, Air Asia have a very strong promoter and media of advertising. Air Asia always have promotions that attract customers interests. Besides that, Air Asia have good marketing skills employees and technology of advertising which can influence customers attractions and choice of purchase. Moreover, Air Asia is a well-established LCC operating out of South East Asiaand it has operations in over 25 countries and over 400 international and national destinations, and the most famous destination is Bali- Indonesia, Thailand – Bangkok, Korea-Seoul, Japan- Tokyo and Nagasaki, Taiwan and the other. Meanwhile, it has subsidiaries in Indonesia, Thai, Philippines, Japan and it has a fleet size of nearly 300 aircrafts.
Weaknesses
Air Asia does not have its own maintenance, repair and overhaul (MRO) facility. It may be a good strategy when they first started with only Malaysia as the hub and few planes to maintain. But now, with few hubs (Malaysia, Thailand and Indonesia) and over 100 planes currently owned and about another 100 planes to be received in the next few years, AirAsia have to ensure proper and continuous maintenance of the planes which will also help to keep the overall costs low. It is a competitive disadvantage not to have its own MRO facility. Meanwhile, AirAsia receives lot complaints from customers on their service. Examples of complaints are around flight delays, being charged for a lot of things and not able to change flight or get a refund if customers could not make it. Good customer service and management is critical especially when competition is getting intense. Besides, this is also due to not on too many routes as compared to market leader. Which mean Air Asia can't provide many fly schedule compared to the MAS for example. And Air Asia has a very stiff competition in its sector.
Opportunities
First and foremosts, there are 2 major events that are taking place now or going to take place in less than 6 months from now. First, is the ever increasing oil price. Second, is the "ASEAN OpenSkies" agreement that has been reached. The increasing oil price at the first glance may appear like a threat for AirAsia. But being a low cost leader, AirAsia an upper hand because its cost will be still the lowest among all the regional airlines. Thus, AirAsia has a great opportunity to capture some of the existing customers of full service and other low cost airline's customers. However, there will be also some reduction in overall travel especially by casual or budget travellers. The "ASEAN Open Skies" allows unlimited flights among ASEAN's regional air carriers beginning December 2008. This will definitely increase the competition among the regional airlines.
However, with the "first mover" advantage as well as its strengths in management, strategy formulation, strategy execution, strong brand and "low-cost" culture among its workforce, this agreement can be seen as more of an opportunity. There is also some opportunity to partner with other low cost airlines as Virgin to tap into their existing strengths or competitive advantages such as brand name, landing rights and landing slots (time to land). The population of Asian middle class will be reaching almost 700 million by 2010. This creates a larger market and a huge opportunity for all low cost airlines in this region including AirAsia.
On the other hand, Air Asia will have the opportunity to promote Malaysian tourism, which in return will increase the company's revenue. This is due to Air Asia has a good government and citizen relationship of Malaysia. Furthermore, Air Asia have contract with Malaysia in the 'Cuti-Cuti Malaysia' and the entire customer that relate to the 'Cuti-Cuti Malaysia' will promote the Air Asia fly. Meanwhile, within the South-East region, Air Asia can tap on a lot of opportunities since there is huge potential for customers that consist of foreign workers from neighbouring countries such as Indonesia, Myanmar and Vietnam.This also contributes the opportunity of the increasing traffic from India and Indians prefer budget airlines as they are cost conscious.
Threats
There are some of the threats that face by the Air Asia SdnBhd, firstly, the air asia faced certain rates like airport departure, security charges and landing charges are beyond the control of airline operators and this is a threat to all airlines especially low cost airlines which tries to keep their cost as low as possible. For example, Changi airport in Singapore charges SGD21 for every person who departs from Singapore. Besides, AirAsia's profit margin is about 30% and this has already attracted many competitors. Most of the full service airlines have or planning to create a low cost subsidiary to compete directly with AirAsia. For example, Singapore Airlines has created a low cost carrier Tiger Airways. On the other hand, Air Asia users' perception that budget airlines may compromise safety to keep costs low.
Moreover, Air Asia faced the threat of rising fuel cost and labour costs. The price of the fuel that keep on increase caused the Air Asia can't be able to have low cost production and expense high, consequence either increase price or reduce the fly route. Meanwhile, the employees of the Air Asia demand of the high salary and the increase cost of the training and staff welfare cause Air Asia expenses have been increased.
Related Topics