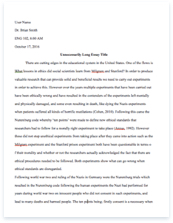 The whole doc is available only for registered users
A limited time offer! Get a custom sample essay written according to your requirements urgent 3h delivery guaranteed
Order Now
1. Only stricter traffic laws can prevent accidents
It is certainly true that stricter punishment for driving offences is highly efficient in the battle against traffic accidents. The age of limit of young drivers should be raised, using mobile phones when driving should be banned. With greater traffic management and properly scaled fines, I think traffic infractions would be greatly reduced. However, I don't completely agree with the claim that it is the only way to prevent accidents. Other effective ways to prevent accidents is to improve road conditions due to the fact that hundreds of people die in traffic accidents each year as a result of poor road conditions.
Traffic signs and vehicle design also have a great influence on the road safety. Besides, encouraging people to respect the laws could prevent accidents. A lot of people do not realize the dangers of alcohol abuse. They do not comply with speed limits on roads. Typically, more deaths occur on rural roads, where speeds are higher than in urban areas. Therefore, we should enhance education and training for people so that they become more aware of the reasons why they should drive more carefully. In conclusion, we need comprehensive measures to prevent traffic accidents including stricter traffic laws, better road conditions, high awareness of people etc… 2. TELEVISION IS DOING HARM
Television, the most popular used technology of modern life, has been considered as a good friend in many homes. A large number of people thought it is a wonderful life to be in front of endless shows of TV. However, I do agree that television is doing harm for these reasons: First of all, many TV watchers are influenced by harmful states of mind and aggressive or violent behaviors due to watching harmful programs such as violence, sexual activities… Secondly, TV will soon bring addiction and take viewers out of life in order to enter into the world of unrealistic state. Crazy TV fan just sits on one place, keeping eyes to the monitor, and switching the channels from hour to hour without any care about the world around. While time is wasted for TV shows, other activities are soon put off.
There is no more physical activities, friends dating, etc… People should do useful activities like exercises, reading, interacting with friend and family that are crucial for a healthy lifestyle. Moreover, the more hours are taken before the motion pictures, the lower the physical states of mind become. However, a correct use of television has many positive things. Television is an inexpensive source of entertainment; we can enjoy films, sports, debates, music from the home´s comfort. Besides, there are still very interesting and educational programs on TV. In conclusion, the television can influence negatively on our physical and mental health and our behavior so we should use it in an appropriate way. 3. "SPEAKING IS THE MOST IMPORTANT SKILL WHEN YOU LEARN A FOREIGN LANGUAGE" There are 4 important skills when learning a foreign language: listening, speaking, reading and writing. Each of them plays a different role in learning a foreign language. Firstly, listening is such an integral skill that we should do first when starting to learn a foreign language. How could you communicate with foreigners if you can't hear what they say?
This will lead you to a problem that you can't understand the conversation or you will have a misunderstanding. You will be like a fish out of water, even you can be diffident about your language ability. Secondly, being bad at speaking skill can make you react slowly when you have face-to-face interaction with other people. Let's imagine how will you manage if you can hear and understand what people ask, but you can't answer them specifically and fluently? If you can't find out the answer, you will see speaking skill is as important as listening skill in communication. Besides, it will consume a lot of time to express your thoughts. Thirdly, aside from helping you how to read with standard pronunciation, reading skill also help you to widen your vocabulary as well as support your writing skill, because when you read a text or newspaper, ect, you can meet complex structures or expressions you've never studied before, so you can use them in your essays.
Finally, writing skill is necessary when you have to write an essay in a foreign language, even when you need to write a CV or a résumé. A good essay will give you a high score and an impressive CV will help you get your foot in the door when looking for a job. In conclusion, none of these 4 skills is the most important. We should practice them simultaneously and shouldn't defy any of them. Once we have done it well, we will be no longer worry about learning a foreign language. This is synonymous with having a chance to earn a promotion in job and being successful in life.
Related Topics