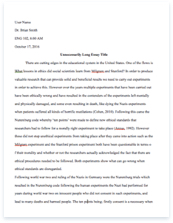 The whole doc is available only for registered users
A limited time offer! Get a custom sample essay written according to your requirements urgent 3h delivery guaranteed
Order Now
Introduction
Interbrew was the third largest brewing company which owned a lot of well-known named beers. Interbrew`s history took a place in 14th century, when Den Hoorn Brewery was founded in Leuven. As history shows in 1717 it was purchased by master brewer Sebestiaan Artois. After in 1987 Artois merged with Piedbouef is other Belgian brewery to become Interbrew. The company acquired many of breweries all over the world during 1990s.
Hypothesis
The Belgium brewer "Interbrew" initiated global premium beer brand named Stella Artois. It has positioned as premium European larger in 1998. According to the Exhibit 6 in case study "The Global Branding of Stella Artois" the company sold approximately more than 80% of its total production. The company more focused on market strategy to increase volume and decrease independence from local market such as Canada and Belgium. In the consumer loyalty for beer indicated by brand culture. Interbrew chose Stella Artois due to oldest brand and the company`s broadly available. Stella Artois was faced with problem in domestic market, exactly in Belgium. In the market was declining of demand. Therefore, Interbrew desired to open big opportunities in the new market, first if all Central Europe. So, "Interbrew" attempted to create strong brand using hard marketing strategy. They more focused on acquiring and advancing strong local brands. Interbrew`s view was taking empty niche as lower price, and different mark. Many consumers were looking for different global brand, also it should be with minimized price than their competitor. The global brewery market for the world was small, however, it was less effective to Stella Artois to create global brand. To reach Interbrew`s goal they preferred decentralized approach, which mean each team in different countries, can manage own projects. It was only for early success, but later on it could be clearly seen that was not for long term corporate strategy.
Management approach was developed, so they moved to city-by-city promotional program, with some adaptions in 10 largest city in the world like New York, London etc. Interbrew was not only a company who attempted to be the top of global brand. For instance, Carlsberg and Heineken brands were worldwide recognizable mark at that time. According to the case study Interbrew was willing to correspond its top competitor`s global strategy, it can be clearly seen that global developed markets had slow rates, whereas, emerging market such as Latin America, Asia and Eastern Europe pointed out high demand. The big issue for the company failure of operations strategy. During 1990s company had two markets, Belgium and Canada, Another issue was appeared when impact of consolidation that profitability slightly complemented with common management and economies of scale with acquisition, and rationalized operations with manufacturing productive locations. A circumstance working opposed to standardization in number of markets, but, it was difference of opinion in regional tastes. There were some places, brands had hundred years` of inheritance and consumers are extremely loyal to them. The company observed that internationalization and mass media gave a chance to position in global business. Top management noticed that taking care of certain target group may bring to big financial risk. In situation of financial crises, less customers will favor about high priced premium beer.
SWOT analysis of InBev
During the 1990s Interbrew had expanded fast by acquisitions. As case study shows us total volume of beer production was 57.5 million hls in 1998 in comparison with 14.7 million hls in 1992. That means they had increased production for four times. Company more focused on developing markets in Central Europe like Netherlands, France, then company had enlarged their production in Asia and South America. Interbrew had exceeded their competitors in the late 1990s. The growth initially came to premium beer segment, especially in the mature market. Market segmentation for European premium larger male drinkers between 21 and 45 years. (See Exhibit 10) Interbrew had engaged in developed market that means their goal was work with opportunities and initiate long-term strategy by purchase and joint ventures. Company`s main weakness was corporate structure. They chose decentralized managing of company, which means teams from whole the world can take own decisions. Moreover, Interbrew has strong competitors such as Heineken or Budweiser breweries who admitted vice versa centralized managing of company. The recently formed "Oland Specialty Beer Company" promoted successfully various distinctive labels raised production to 40%. SWOT Analysis
Interbrew`s overall financial performance is based on 2003 research. During 1990s the annual increase for larger premium and specialty beer was 9% in the USA. For instance, as Stella Artois was 19.7% in 1998s. As reported by the case study Interbrew has concentrated on its internationalization plan, choosing to start with mature market where it has support and structure, apart from targeting Eastern Europe as growth market in comparatively with lower competition in premium beer segments. Market has 4 main components: 1. it should be easy recognizable, 2. it has to be financial achievable, 3. it has similar feature in the market, 4. it is profitable project. The discriminating distribution, expensive advertisement with sponsorship in high events which determined luxuries in comparison with competitors' products. Interbrew tried to focus on gathering new customers and enlarge market share by resuming hard marketing management.
The Implications of Globalization for Organizations
The global business beer industry is breaking into four pieces between companies who counts around 22% of markets. However, the cost structure – high ratio of fixed versus variable cost and different preferences of regional spoiled spirit of the consolidation process. In fact that regional brands stays for centuries and play huge role in consumers' life. In order to save cost of production, company decided to rationalize supply management due to the capital intensity. Another threat for business is potential substitutes. For example, coming out wine market in New Zealand had decreased beer consumption in the area. As figure shows mixery drinks like cocktails became more common and took market share.
Five-force model
Source: KOTLER. P. (2000): Marketing Management. The Millennium Edition, New Jersey: Prentice- Hall, p.218 Analyzing case study, entering to global market for Stella Artois was only the tip of iceberg. In early 1990s global market had impact of many trends. However, in fact that Beer industry demand increased 1-2% per year. In accordance with PEST analysis economically growth and mature market there were a little dissimilarity in regional market size. As for mature market includes Australia/New Zealand, Eastern Europe and North America with retiring beer market. Other lands of our planet such as South America, Eastern and Central Europe refer to growth market with huge conceivable for beer breweries. Company were shocked of crisis in the Asia in 1997. In technological point of view, straight the Internet and Satellite TV may easily distribute the information to whole the world. In political analysis most of the developed countries increasing awareness about health and healthy social life style. In the future new sociocultural trends about Premium and Specialty beer are expected.
Synthesis of Evidence
Stella Artois has shown growing sales in key markets and slowly entering to new developed market and demonstrated brilliant local brand management. Stepping Stella Artois to the new level in global market represented developing and initializing in key markets, and also first of all depend on selecting right marketing strategies in order to intimately force consumers to change preferred brand. The targeting cities rather countries has many pros like spend less expense in advertisement in big areas. As argument indicates us it is more accurate to capture small areas and put it one segment. For instance, it is hard to occupy one German rather than targeting on Berlin`s population. The pros also consists of effective control regional distributers, and creating marketing strategy due to management more close to regional culture, norms. It is also prevent from management mistakes without affecting to whole country. There are exists cons about carrying out economies of scale on the country scale in production and distribution. Interbrew need to analyze Stella Artois`s globalization plan. Stella Artois should continue city-by-city strategy especially in Mexican, North American, and Eastern Europe due to big population in cities.
Company should consolidate global advertisement program across all the market. Moreover, Interbrew has to settle up objective to the top 3 brewery company in the world. According to the source, the company`s internal, external factors Interbrew has to pay attention on mature market such as Hong Kong due to Heineken took big market share. Stella Artois need to observe about growth market in its old markets. During 1990s the Internet became valuable tool for marketing. By creating the Internet domain was great opportunity for Stella Artois who displayed as global brand. As priority marketing tools company used properly by sending email to customers, newsletters and updates. In relation to operations strategies should sustain taking over licensing in the developed markets. People more rely on "imported" European premium beer. There is also recommendation to increase production in Belgium in order to cheaper labor force in the region. According to source in the Internet the most of the budget to marketing should be spent for the next three years to Eastern Europe, Canada, the USA, and Mexico concerning to gap analysis.
Related Topics