Southwest Airline Inc.: "PEST" Analysis of Airlines Industry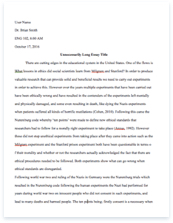 The whole doc is available only for registered users
A limited time offer! Get a custom sample essay written according to your requirements urgent 3h delivery guaranteed
Order Now
An industry is a creature of its environment. Its very survival and all of its perspectives, resources, problems, and opportunities are generated & conditioned by the environment. Thus it is important for an industry to monitor the relevant changes taking place in its environment and formulate strategies to adapt to these changes.
The overall environment of the Airlines Industry in the USA as found in this case, could be described as that of bitter rivalry. The hostility between competitors were so harsh that two rivals -Texas International and Braniff joined hands to destroy Southwest Airlines even before it could begin its operation. Failed to stop its operation, the rivals began to put up obstacles at every step Southwest took. No wonder, they were dubbed as "predator" meaning an animal that eats other animals. This attitude of destroying the competitor is found in this case in all aspects of the environment of Air Line Industry-Political, Economic, Social and Technological.
Political Environment:
In stable Governments, political trends may not be as important as in countries where Governments are week. Yet even in stable countries, political trends may have a significant impact on business. Governments around the world help their domestic industries strengthen their competitiveness through various fiscal and monetary measures. Political support can play a key role in the industry's search for markets abroad. Without it, an industry may face a difficult situation.
Scanning the Political Environment in this case we find that Southwest sought to make use of the opportunity created by Airline Deregulation Act passed by the US Congress in 1978. This law permitted inter-state air flights. But Southwest's attempt to becoming an inter -state airline soon faced political obstacles. Southwest wanted to operate all its inter -state flights from Love Field Airport, which was very close to downtown Dallas. On the other hand all other airlines operated their flights from Dallas Forth Worth (DFW) airport, which was far away from main city. Fearing that Southwest will be able to get larger number of passengers on inter-state routes, its rival airlines with the aid of Fort Worth Congressman Jim Wright tried to pass a law banning all inter state flights from Love Field Airport.
Southwest bosses Kelleher and Collin in a counter action, however succeeded in winning support of influential Senators -the members of upper House of Congress. The lawmakers supporting the two sides then negotiated an agreement which is known as Love Field Compromise.
1)It enabled Southwest to operate from Love Field airport non-stop flights only to cities within Texas or to those states bordering with Texas namely Louisiana, Arkansas, Oklahoma, and New Mexico.
2)But the law forbade South West to advertise, publish schedules or fares or check baggage of the inter state flights taking off from Love Field.
The Deregulatory Act is an example of how Political Institution Like US Congress creates business opportunity. Jim Wright's attempt to use Congressional opinion against inter-state flights from love Field and counter action taken by pro-South-West Senator with regard to using the Love Field airport is again an example of how Political Institution like the U.S Congress and politicians can influence business environment either by creating opportunity or blocking it.
Economic Environment:
Southwest Airline came into existence making use of an economic environment. Before Southwest began operation as a Texas-based airline, costs of air tickets were quite high. Southwest filled up the gap of a low cost low-fare airline.
It charged $20 for one way flight to and from one of three cities Dallas, Austin and Houston., called the Golden Triangle route The fares rivals charged was $27.
Southwest cut fares in January 1973 on its Dallas –San Antonio flight to $13 , half of regular fare on the route. As a retaliation, its rival Braniff lowered fares to Dallas-Houston route to $13. Their reaction caused a Fare War. Southwest did not sit idle. It not only brought down the ticket price on that to $13 but also offered expensive gifts like bottles of Chivas Regal Scotch and Canadian Royal Whisky and Russian Vodka for passengers buying the ticket at regular price. The rival's technique failed.
Southwest also made use of economic environment of seventies when aircraft manufacturers were having a bad time. It bought three new 737-200 air crafts from Boeing Company at a price of $12 million while the normal price was $15 million. The slump in the airline industry in the early 70s also helped Southwest to recruit many senior and well skilled people who were retrenched from big companies
Social Environment:
An important aspect of the social environment concerns the values consumer holds. Values mainly remove around a number of fundamental concerns regarding time, quality, total environment, financial condition and diversity. The ultimate taste of a business is its social relevance. This is particularly true in a society where survival needs are already being met. It therefore behooves the strategic planner to be familiar with emerging social trends and concerns.
When Southwest entered market the social environment for air passengers
was discouraging. Fares were too high , flights schedules were not convenient time required for traveling to airport from city, park and take off was to lengthy and annoying.
Southwest tried to make use of this social environment. It gave tickets at a reasonable price. It was committed to cutting passengers' time for traveling to and from airport.
For the sake of passengers' convenience alone, despite pressure from rivals and Government Southwest refused to move from Love Field Airport to Dallas Fort Worth Airport.. Thus we see South West management's aptitude to observe social environment and best use of it.
There are other examples as well -Southwest became a talk of the town by using certain social trends.
1)It introduced hot pants and knee long boots for its air -hostesses.
2)Since it was based at love Field Airport–it ran ads with the slogan "there is somebody else up there who loves you,"
3)The Dallas-Austin -San Antonio route was branded as Love Triangle 3 Drink Coupons were named as Love Stamps.
4) Planes were called Love Birds and so on. The "love campaign" indicates how consciously Southwest used the social environment and trends.
Technological Environment:
There was no major technological change influencing the environment
of Air line industry as pointed out in this case.
South West management showed an aptitude of scanning business environment, political, social, economic and made use of them to its advantage.
Related Topics