Social Media in McDonald's Marketing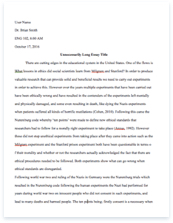 The whole doc is available only for registered users
A limited time offer! Get a custom sample essay written according to your requirements urgent 3h delivery guaranteed
Order Now
Introduction:
1.1 Background
Ray Kroc was the founder of McDonald's when he initiated selling milkshakes machines as a salesman then from this opened up his own small hamburger shop in Southern California in the States, as he thought that many restaurants were not performing to the best of their ability and were managed poorly. Kroc's business expanded when his two brothers became his two main customers and McDonald's was a massive success. Ray Kroc is the biggest iconic fast food franchise and his gamble paid off when the first McDonald's was established in 1955 in Chicago in USA and provided excellent fast food such as hamburgers, French fries, milkshakes. Don Daszkowski (2010) McDonald became world renowned by 2003 they were 31,000 sites in over 119 countries such as England, Spain, India, China. A staggering 47 million customers were being served everyday resulting at a well deserved.
1.2 Products and Services Mc Donald provide
McDonald predominantly sells a variety of fast food such as burgers, fries, milkshakes and desserts. However, they have adapted a healthy range in 2003 which includes salads, sub delis, and vegetarian meals as well such as vegetarian burger which cater to the niche market. McDonald's also adapted a breakfast range in 1975 with the 'Egg Muffin Roll', which they cater from 6am onwards and then later on there was more products added such as bacon egg rolls, doughnuts selection of fresh coffees and teas and many more breakfast options. McDonald's also provide children with kid's meals which are known as the 'happy meal for £2.19' which is an option of burger / fish fingers, fries and a drink and ideally is accompanied with a exclusive toy. . In addition to, there is a 'play place' as well for the kids to play and utilise normally 'play places' are found in big Mc Donald's restaurants consisting of big play sides and plastic balls.
McDonald's services also allow home delivery so it is an easier for customers to receive your food quicker in the convenience of your own home. There is also the option for using the Drive Thru quick service for people on the go this assists in maintaining a busy life style. Around the world they incorporate native food dishes such as in Middle East McDonald Sell 'Mc Arabia' pitta bread filled with chicken and salad. For example in the states they do 'Mc Rib' and 'Mc Rice' in Indonesia. Also McDonald has a halal restaurant in Southall which supplies halal 'Mc Chicken Burgers' to cater to the Muslim consumers / demographics and based on the popularity the company will expand the option of halal restaurants further based on the sales. Another service that McDonald's holds is McDonald's 'McHappy Day' were percentage of the days sales go to Ronald McDonald House Charities (RMHC) which is an excellent cause. The RMHC 'mission is to provide comfort, safety and advocacy in a home-like environment for families with critically ill or injured children who must travel to fulfil their healthcare needs'. Some of the countries that participate in 'McHappy Day' are United States, Argentina, Britain, Sweden, Uruguay, and Norway.
1.3 Social Media tools
McDonald's uses to choose to promote their service / products: With the help of New Digital Media (internet) Social media is a great way to promote Mc Donald's service, products and this therefore results in capital generating in revenue. The reason why Mc Donald chooses to use social media is to engage with consumer as Rick Wion the director of social media for McDonald's Corp '"It's about the level of engagement, really the strong connections you are making with customers.". Mc Donald's is a massive fast food chain and is known by billions of consumers for their tasty burgers , fries, varied drinks and the reason why they have good marketing and promoting tools by utilising different Social media devices to attract a wide customer base so this therefore promotes integration by using food as a platform , it allows communities to get together on a meal and even an outing to the restaurant, as the golden arches (McDonald's Logo) is known in even countries of a different language.
1.4 The main websites where Mc Donald's markets itself: www.mcdonald.com
1.5 Mc Donald web domain
McDonald's website was launched globally in 1996. The McDonald website consisted of information about the company, investors, franchising, chartroom, menu and careers. One of the main features of this website is the timeline which shows McDonalds key launches and its achievements. McDonald going online was a great tool in building up a customer base and customers going online to see what Mc Donald has to offer.
1.6 Facebook: www.facebook.com/mcdonalds
Facebook was launched in 2004 by 'Mark Zuckerberg' the co-founder and CEO of Facebook one of the most popular social networking of the 20th century with 901,000,000 users. Mc Donald has a webpage on Facebook with over 18,965,158 likes. However ,the problems encountered with Facebook is that anyone can make a page based on McDonald and this can lead to false information and can even lead to viral and viruses by clicking 'like'.
1.7 Twitter: http://twitter.com/#!/mcdonalds
Twitter was initiated in mid 2006 with over 3,000,000 users and the CEO is Dick Costolo. Twitter is a 140 word micro blogging facility to interact with your friend and family this is known as 'tweets. Currently at the moment Twitter has 440,603 followers and McDonalds also has a twitter account whereby they are able to post messages, pictures instantly to thousands of users that follow therefore being able to deliver the news of new flavours, promotions, charity work etc within a matter of seconds – http://twitter.com/#!/mcdonalds. (Date accessed April 2012).
1.8 YouTube:
YouTube is the world's biggest video sharing domain, viewers upload their videos can access it comment. McDonalds has a page where you can subscribe to it with 1,070 subscribers and 1,513,618 video views. http://www.youtube.com/user/mcdonaldscorp. (Date accessed April 2012). Therefore, YouTube allows viewers to query and the answers are then posted back on the wall of where the video is shown. The disadvantage of this is that some viewers can post very negative comments; in response also produce a negative video which may damage the company's reputation if a majority of followers observe it. However, as a YouTube account holder McDonald's is allowed to disabled the comment section, therefore no written posts will be displayed from any viewers. In order to ensure that McDonald's is not exploited via Social Media, they need to ensure that all the accounts they use are safe, secure and valid and registered to the company. To avoid exploitation by members of the public who may have a negative view on the company and that could potentially setup accounts to degrade the company. 2.0 Social Media Design, Development and Implementation:
2.1 Organisational needs:
McDonald utilizes different social media in order to generate more income. One of the benefits about social media is that you can produce income by 'click' or 'views' such as YouTube. In addition, as new digital media is expanding everything is being made more technical and advance even booking your tickets and buying online grocery. So this is a useful tool through marketing because promoting McDonalds in various social media such as YouTube, Facebook, and captures audience. Google is one of the world biggest search engine and by using this search engine a user is able to find a variety of WebPages relating to McDonald's from their menu, history to where they plan to open further branches. Upon research I found if McDonald's did not utilise social media then McDonald would not be a big success as the article I found online stated from June 2009 to September 2009 there was a McDonald advertising campaign in Shanghai in China which was closely looking at gaining market share as a result of McDonalds advertising on the internet
2.2 Technical:
McDonald uses a wide range of media platforms such as print, pop up adverts, internet and radio. McDonald used its first technology device to advertise McDonald on national television, when they broadcasted their first commercial in 1966. Mc Donald uses applications on Smartphone which allows the users to take advantage of promotional offers' such as '£1.99 for a burger and medium fries'. Radio stations such as capital fm are always airing 'McDonald' free. McDonalds huge interactive billboard is also setup on top of a building in Piccadilly Circus, this is another means of attracting tourist's as it is a brand they are able to recognise, as well as customer's who may want to eat fast food during a night out. Niall Harbison (2012).
2.3 Functional:
McDonald's website provides information to the charities they support and work with such as Ronald's Charity which aids children and families with better quality of life. Also as the Olympic is fast approaching, McDonalds have been advertising the Olympic logo within their branch, the logos are being printed on food/drink cartons and the mascot toys are being sold in the children's happy meals.
2.4 Human:
McDonald's social media director Rick Wion is the mastermind behind McDonalds use of social media. In most previous references McDonald's was associated with fast food that lacked nutrition, promoted obesity and whose staff were low paid with little prospects. However, by launching online accounts of media platform's such as Facebook, Twitter, YouTube etc he has been able to promote up to date facts, promotions, information on where the produce comes from for the food, all in total a better image of the brand by enticing more customer's and their queries. Matt O'Connell (Date accessed April 2012)
2.5 Competitive advantage and Globalisation:
In terms of Globalisation Mc Donald have over 113 restaurants which cater to the mass audience. There are different varieties of menus depending on the continent. Their TV adverts have been dubbed to the local language as well as choreographed within a cultural TV/web advert to relate to locals of that area.
2.6 Cost and Risks:
One of the risks can be variable costs as they increase and decrease depending on the level of sales. New McDonald branches also acquire fixed costs such as utility (electricity, building lease, cost for using kitchen appliances) this also includes advertising the new branch, menu, promotion and this needs to be paid for before the branch makes any profit and breakevens.
2.7 Accuracy, reliability and security:
In a recent article, which states in 'Breaking News: McDonald's Customers Online Security Compromised' Customers who partake a online McDonald promotion could of been accessed by a illegal third party. This shows that McDonald need to be more accurate in their promotions that they conduct online and it should be safe and reliable for customers to use and if it's not safe online for customers to give their details then McDonalds will lose their customers loyalty. http://www.myrtlebeachrestaurantnews.com/myrtlebeachrestaurantnewsarticles/food-bytes/1494-breaking-news-mcdonalds-customers-online-security-compromised.html(Date accessed April 2012).
2.8 Control and Ethical issues:
Mostly advertising is via the internet which saves paper this contributes to an environmentally green environment. Even the products re usable such as the cups, and bottles and the packaging they use for their burgers and fries.
Related Topics