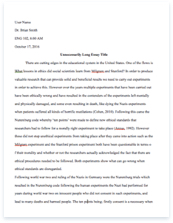 The whole doc is available only for registered users
OPEN DOC
Pages: 31
Word count: 7595
Category:
A limited time offer! Get a custom sample essay written according to your requirements urgent 3h delivery guaranteed
Order Now
Sir Fazle Hasan Abed is a social worker and the founder and chairman of BRAC, the largest NGO in the world. Fazle Hasan Abed was born in 1936 into a landed family in Baniachong in Bangladesh's Habiganj district. Fazle Abed's father and his three uncles were adopted by Syed Shamsul Huda, who was one of the most influential personalities in Calcutta. Under Syed Shamsul Huda's direction, Fazle Abed's father Syed Mustafa Ali and his three uncles received education from the prestigious St. Xavier's College, Calcutta. However Fazle Abed's family moved out of Calcutta and he matriculated from Pabna Zilla School and went on to complete his higher secondary education from Dhaka College. Then He left home to attend Glasgow University, where, and in an effort to break away from tradition and do something radically different – he studied Naval Architecture. Later he joined the Chartered Institute of Management Accountants in London.
The 1971 Liberation War of Bangladesh had a profound effect on him, then in his thirties, a professional accountant who was holding a senior corporate executive position at Shell Oil. The war dramatically changed the direction of his life; he left his job and moved to London to devote himself to Bangladesh's War of Independence. There, he helped to initiate a campaign called "Help Bangladesh" to organize funds to raise awareness about the war in Bangladesh. Fazle Hasan Abed, the founder and chairperson of the world's largest NGO, he is to be knighted by the Queen of England for his services to alleviating poverty in Bangladesh and abroad. Abed is the first Bangladeshi to receive the honour since 1947, though he is the second person in his family to be knighted. In 1913 his great uncle, Justice Nawab Sir Syed Shamsul Huda also received a knighthood.
Sir Fazle has received numerous national and international awards for his achievements in leading BRAC, including the David Rockefeller Bridging Leadership Award (2008), the Inaugural Clinton Global Citizen Award (2007), the Henry R. Kravis Prize in Leadership (2007), the Palli Karma Sahayak Foundation (PKSF) Award for Lifetime Achievement in Social Development and Poverty Alleviation (2007), Gates Award for Global Health (2004), UNDP Mahbub ul Haq Award for Outstanding Contribution in Human Development (2004), Schwab Foundation Social Entrepreneurship Award (2002), Olof Palme Award (2001), UNICEF's Maurice Pate Award (1992) and the Ramon Magsaysay Award for Community Leadership (1980). Fazle Hasan Abed – was holds dual British and Bangladesh citizenship – will be knighted by Queen Elizabeth in 2010 for services in tackling poverty. He has also been awarded for empowering the poor in Bangladesh and globally. Mr Abed's name was included in the Queen's New Year's Honours List.
Early life
Fazle Hasan Abed left home to attend University of Glasgow, where, and in an effort to break away from tradition and do something radically different – he studied Naval Architecture. But there was little work in ship building in Pakistan and a career in Naval Architecture would make returning home difficult. With that in mind, Abed joined the Chartered Institute of Management Accountants in London, completing his professional education in 1962. Abed returned to East Pakistan (now Bangladesh) to join Shell Oil Company and quickly rose to head its finance division. His time at Shell exposed Abed to the inner workings of a large conglomerate and provided him with insight into corporate management, which would become invaluable to him later in life. It was during his time at Shell that the devastating cyclone of 1970 hit the eastern coastal regions of the country, killing 300,000 people.
He was so moved by the death and destruction in the worst affected areas of Manpura that he, along with some friends, decided to set up HELP — a private body — and became involved in the relief and rehabilitation efforts in that area. The War of Liberation, which began soon thereafter, completely transformed him. Circumstances forced him to take refuge in England in 1971 and there he got involved in the setting up of "Action Bangladesh," which vigorously lobbied for our national cause in Europe. They also collected funds and sent relief materials to our people who had taken shelter in India. Soon after, Bangladesh's own struggle for independence from Pakistan began and circumstances forced Abed to leave the country. He found refuge in England, where he set up Action Bangladesh to lobby for his country's independence with the governments of Europe.
Formation of BRAC
When the war ended in December 1971, Abed sold his flat in London and returned to the newly independent Bangladesh to find his country in ruins. In addition, the 10 million refugees who had sought shelter in India during the war had started to return home. Their relief and rehabilitation called for urgent efforts. Abed decided to use the funds he had generated from selling his flat to initiate his own. He selected the remote region of Sulla in northeastern Bangladesh to start his work. This work led him and the organization he founded, BRAC, to deal with the long-term task of improving the living conditions of the rural poor. BRAC is global leader in creating opportunity for the world's poor. What started out as a limited relief operation in 1972 in a remote village of Bangladesh has turned into the largest development organization in the world. Organizing the poor using communities' own human and material resources, we catalyze lasting change, creating an ecosystem in which the poor have the chance to seize control of their own lives.
We do this with a holistic development approach geared toward inclusion, using tools like microfinance, education, healthcare, legal services, community empowerment and more. Our work now touches the lives of an estimated 126 million people, with staff and BRAC-trained entrepreneurs numbering in the hundreds of thousands, a global movement bringing change to 10 countries in Asia, Africa and the Caribbean, with operations in our 11th country, Philippines, launched in 2012, and the U.K. It programs of achieving the ultimate goal spread from microfinance to education to health. With the involvement of BRAC in different national and international programs, BRAC is occasionally drawn into controversies. BRAC is a glaring example of commitment to social development without being a part of politics or state power. He adds, "We prize efficiency. We are run more like a business, with targets to be achieved, although there is no bottom-line in the sense of a profit motive.
But in everything we do there are targets, whether it is to reduce child mortality rates or increase the numbers of children attending school." Over the last 30 years, BRAC has gone from strength to strength. BRAC currently operates in 69,000 villages in Bangladesh and it provides assistance to around 110 million people. Abed regards his employees as the reason behind BRAC's success. He says, "There is a can-do culture at BRAC. We have an edge over many organizations; particularly those in the non-profit sector." BRAC has 20 training centers across Bangladesh and at any given time there are 4,000 people being trained." Another reason for Abed's optimism about the future is his strong faith in the Bangladeshi character. He says, "We have been very resilient despite the problems we've faced. We have always risen and have never been defeated. We will fight until we get to where we want to be." One cannot doubt that Abed has made a lasting and extraordinary contribution to the journey.
Vision
A world free from all forms of exploitation and discrimination where everyone has the opportunity to realize their potential.
Mission
Their mission is to empower people and communities in situations of poverty, illiteracy, disease and social injustice. Their interventions aim to achieve large scale, positive changes through economic and social programmer that enable men and women to realize their potential.
Priorities
Focus on Women – They work with poor women, who are the worst affected by poverty. But if empowered with the right tools, they can play a crucial role in bringing about changes within their families and their communities. Over 98% of their membership is female; and more than 95% of their volunteer cadre – health volunteers, paralegal trainers, agriculture, livestock and poultry extension workers & school teachers and Community Organisers; and 30% of our Popular Theatre artists – are women. Organizing the Poor – Organizing the poor is at the heart of their work. Their Village Organizations (VOs) each with 30-40 women and Polli Shomaj each with 60-65 members act as platforms for poor women to come together, access services such as microfinance, exchange information and raise awareness on social, legal and other issues concerning their daily lives. As a group, these women who as individuals have little or no voice in decision-making within their homes or their communities are able to speak out and influence change.
Unleashing Human Potential – They believe in unleashing human potential. BRAC acts as a catalyst presenting a multitude of opportunities – both economic and social – that allows poor families to transform their own lives and futures. Everything we do is in response to the needs of disadvantaged people who are marginalized, and excluded from mainstream development. BRAC is for such people – who are poor for a lack of opportunities, not potential. Comprehensive Approach – They believe that there are many underlying causes of poverty, and these causes are interlinked. In order for the poor to come out of poverty, they must have the tools to fight it across all fronts. We have, therefore, developed support services in areas of human rights, legal aid, education, health care, social and economic empowerment, finance and enterprise development, agriculture, environmental sustainability and disaster preparedness.
BRAC Programs:
* Agriculture and Food Security
* Economic Development
* Education
* Community Empowerment
* Environment
* Gender Justice and Diversity
* Health
* Human Rights and Legal Aid Services
* Social Communication and Advocacy
* Social Enterprises
* Socially Responsible Investments
* Technical Assistance
* Training
BRAC believes that poverty is a system and its underlying causes are manifold and interlinked. Some of these linkages are obvious, for example, a day's wage forgone because of illness or resources lost to a natural disaster. Others play a more indirect role in perpetuating poverty, such as lack of awareness about laws and rights can lead not only to outright exploitation, but also encourage a lack of accountability on the part of the state to cater to its most vulnerable citizens. In order for the poor to come out of poverty, they must have the tools to fight it across all fronts. They have, therefore, developed support services in the areas of human rights and social empowerment, education and health, economic empowerment and enterprise development, livelihood training, environmental sustainability and disaster preparedness.
They operate social enterprises that are strategically connected to our development programmer, and form crucial value chain linkages which increase the productivity of our members' assets and labor, and reduce risks of their enterprises. These enterprises, ranging from agriculture to handicrafts, also help to make us increasingly self-reliant. Gender equality, respect for the environment and inclusivity are themes crosscutting all of their activities. To ensure that they are always learning and that our work is always relevant, we have put in place training, research and monitoring systems across all our activities and financial checks and balances in the form of audits. As a knowledge centre, we have opened our doors to the wider public in an effort to develop national capacity in Bangladesh through BRAC University. But what they really do is best portrayed in the true life stories of those who make the real changes.
General Information Offices:
* Dhaka, Bangladesh
* London, United Kingdom
* New York, USA
* The Hague, Netherlands
Significant activities from the beginning
1972
* The Organization then known as Bangladesh Rehabilitation Assistance Committee
* (BRAC) begins relief and rehabilitation operations in Sulla, Sylhet, following the end of Bangladesh's War of Liberation.
1973
* Activities transform from relief and rehabilitation to long term
community development * BRAC is renamed Bangladesh Rural Advancement Committee
1974
* Relief work is started among famine and flood victims of Roumari, Kurigram
* BRAC begins microfinance activities
1975
* BRAC's Research and Evaluation Division is established to support its core activities
* The Jamalpur Women's Project commences
1976
* The Manikganj Integrated Project is initiated
* BRAC's Agriculture and Fisheries Programs are established
1977
* Targeted Development Approach commences through the formation of Village Organizations
*BRAC's Community Empowerment (CEP) Program is launched
1978
* Emphasis is placed on staff training and the first Learning Centre (BLC) is established in Savar
* The Sericulture Program is started to generate employment for poor women in Manikganj and a handicraft marketing outlet, Aarong, is set up
1979
* The Rural Outreach Program is initiated
* The Rural Credit and Training Program is launched
1980
* The Oral Therapy Extension Program is launched to combat diarrhoea
1983
* The Poultry Vaccination Program is initiated
1985
* BRAC's Non Formal Primary Education Program (NFPE) is started * The Livestock Program is initiated
* The Rural Enterprise Project is launched
* The Income Generation for Vulnerable Group Development (IGVGD) program is launched
1986
* The Rural Development Program is formed by merging the Rural Credit and Training Program and the Outreach Program * The Child Survival Program commences
* The Human Rights and Legal Aid Services program is introduced
1988
* BRAC's Monitoring department is set up
1990
* Phase II of the Rural Development Program commences
* The Sustainable Rural Credit Program is initiated
* A Management Development Program is set up
1991
* The Women's Health Development Program commences
* A Women's Advisory Committee is set up
1992
* A Centre for Development Management (CDM) is established
1993
* Phase 3 of the Rural Development Program commences.
* Adolescent Reading Centers are opened
1994
* BRAC's Non Formal Primary Education Program is replicated in Africa
1995
* BRAC Adult Literacy Centers are opened
* A Gender Quality Action Learning (GQAL) and a Gender Resource Centre (GRC) are set up * The Continuing Education (CE) program is started.
* BRAC Health Centers (Shushasthyas) are established
1996
* Phase IV of the Rural Development Program commences
* The Micro Enterprise Lending and Assistance (MELA) program is launched
1997
* Development program started in urban areas
* BRAC's Gender Policy is launched.
1998
* BRAC Legal Aid Clinics are established
* The BRAC Dairy and Food Project is commissioned
* BRAC's Chittagong Hill Tracts Development program is started
1999
* The BRAC Information Technology Institute is launched
* The Adolescent Peer Organized Network (APON) courses are created
2000
* BRAC's Limb and Brace Fitting Centre is established
2001
* BRAC University is established
* BRAC Bank Ltd. is launched
* The Post Primary Basic Education (PBEn) program is set up * The Adolescent Development Program (ADP) is initiated
2002
* The Challenging the Frontiers of Poverty Reduction: Targeting the Ultra Poor (CFPR-TUP) program is launched * BRAC commences development work
in Afghanistan
* BRAC Advocacy and Human Rights Unit is set up
2003
* BRAC Tea Estates is established
* The Continuing Education and Post Primary Basic Education programs are integrated into a single program called the Post Primary Basic and Continuing Education (PACE) program * The Employment and Livelihood for Adolescents (ELA) program is launched * BRAC's TB program coverage is expanded nationally
2004
* An Office of the Ombudsperson is established
* A microfinance program for commercial sex workers is initiated * BRAC University establishes the James P. Grant School of Public Health and the Institute of Educational Development
2005
* The Centre for Governance Studies is established by BRAC University * BRAC commences programs in Sri Lanka following the Asian Tsunami * Maternal, Neonatal and Child Health (MNCH) program launched in Nilphamari
2006
* Development programs in Tanzania and Uganda commence * BRAC establishes BRAC UK and BRAC USA as resource mobilization organizations * Phase I of the Targeting the Ultra Poor (TUP) program is completed * Replication of TUP program in Haiti and India is started * The Water, Sanitation and Hygiene (WASH) program is launched * A pilot project to distribute reading glasses is started * The Leadership for Advancing Development (LeAD) program is launched
2007
* BRAC registers in Pakistan as an NGO and begins programs. * BRAC started providing technical assistance to an NGO in Indonesia for post-Tsunami rehabilitation and microfinance.
2008
* BRAC Education Program initiates pilot program for capacity building of Government and registered non-government primary schools in 20 sub-districts * BRAC registers in Sierra Leone and Liberia
* BRAC Africa Loan Fund is created to provide local currency debt financing to BRAC's microfinance programs in Tanzania, Uganda and Southern Sudan
2009
* BRAC continue supporting the long-term rehabilitation of the cyclone Aila victims. * A foundation called Stitching BRAC International formed at the Hague, the Netherlands. * BRAC launched a groundbreaking credit scheme for sharecroppers. * BRAC developed Alive and Thrive program to increase exclusive breastfeeding.
2010
* BRAC Chairperson knighted at Buckingham Palace in London * BRAC sets up community radio station in Bangladesh
* Exploring further opportunities to contribute to rehabilitation and development work in Haiti * Completed a rebranding process
* Established an in house legal counsel
* BRAC launches new website
2011
* Sir Fazle Hasan Abed receives WISE Prize for outstanding achievement in the education sector * Launched boat-schools to provide the children living in remote and/or waterlogged areas * Designed Model Disaster Resilient Habitat (DRH) in the southern part of Bangladesh * Launched iCRESS, a technological intervention for better delivery of human rights services
2012
* Expanded to Philippines with education program
* Launched a driving school under Road Safety Program
* Signed strategic partnership with AusAid and DFID
Social Development Activities of BRAC
In a span of only three decades, BRAC grew to become the largest development organization in the world in terms of the scale and diversity of its interventions. As BRAC grew, Abed ensured that it continued to target the landless poor, particularly women, a large percentage of who live below the poverty line with little or no access to resources or conventional development efforts. Today, BRAC is a success story. BRAC now operates in more than 69 thousand villages of Bangladesh and covers an estimated 110 million people through its development interventions that range from primary education, essential healthcare, agricultural support and human rights and legal services to microfinance and enterprise development. It is now considered the largest non-profit in the world – both by employees and people served. BRAC has applied the principle of self-help through education to a wide range of development sectors, including essential healthcare, agricultural support, human rights and legal services, as well as microfinance and enterprise development.
Constantly evolving, experimenting, and expanding, BRAC is a symbol of determination and dynamism. Bangladesh still suffers from poverty and disease, but BRAC remains steadfast in its commitment to help people fight back. Indeed marked improvements have also been noted in Bangladesh. The economy has grown by more than 5% a year over the last ten years, the number of people living in poverty has dropped 20%, the literacy rate has doubled, infant mortality has been cut by more than half, and life expectancy has risen by 13 years. In all of this BRAC's contribution is undeniable.
With a strong underpinning of an orderly but decentralized system, Abed transmits values to more than 100 thousand dedicated women and men of his organization who work tirelessly in the difficult rural environment and urban slums of Bangladesh. Firmly committed to improve the conditions of the poor, Abed and his organization have been fighting the long, hard and sustained battle against all that afflict the impoverished millions in Bangladesh from malnutrition to child mortality, unemployment to population growth, from illiteracy to social injustice. The success of BRAC's efforts can be attributed to the very people it serves, their resilience and resourcefulness in the face of unbelievable odds. In Abed's words, "Civilization is not of a few great individuals—it is the cumulative actions of all people together, great and small".
Poverty
Abed looks at poverty from a holistic viewpoint. He believes that poverty has to be viewed not only in terms of insufficient income or an absence of employment opportunities but also as a complex syndrome that manifests itself in many different forms. In Abed's multidimensional poverty reduction approach, there is no single anti-poverty panacea and therefore, a range of interventions, often at large scales, comprises BRAC programs. He also strongly believes that poverty cannot be eradicated without the reconstruction of gender role in the society. Empowerment of women is thus a precondition for sustainable poverty alleviation. Abed has been promoting a development culture with women at the forefront of all activities, be it micro-credit, health, or education. As a result, about 6 million women have so far been organized into over 180,000 groups called Village Organizations.
These form the base of multifaceted programs initiated by BRAC. The logic of these programs is the creation of an 'enabling environment' in which the poor can participate in their own development and in improving the quality of their lives. BRAC has so far disbursed over US $ 3,900 million as micro-credit to 5 million people, mostly women, with a recovery rate of 98.7%. In 1985, BRAC's Social Development Program, Human Rights and Legal Services component was introduced through which women are educated about their legal rights and laws pertaining to family, marriage, and inheritance. Members also participate in a specially designed saving scheme, which provides old age financial security.
Health
BRAC's health program emanates from Abed's deep concern about disease and malnutrition that, he firmly believes, are major contributing factors to poverty. BRAC provides preventive, curative and rehabilitative health services to the rural poor and lessons learned over the years have enabled BRAC to restructure the program to cope with demands of national priority and policy. BRAC's Health Program now touches the lives of about 100 million people in Bangladesh.
Education
Based on his conviction that education is a basic human right and is essential to eliminate poverty, BRAC started its Non-formal Primary Education Program in 1985 with 22 one-room room primary schools with 30 students in each school. By now over 3.7 million children from poor families have graduated from BRAC primary schools and virtually all go on to learn in secondary schools and at present over 1.5 million children, over 65% of whom are girls, are studying in the 52,000 BRAC primary and pre-primary schools spread all over Bangladesh. BRAC has expanded its work to pre-primary education, post-primary and continuing education, and has established an adolescent development center for girls. Over more than 40 years BRAC has become one of the largest non-government providers of education in the world and has contributed directly to the education of more than 10 million students at a variety of levels. BRAC concentrates on bringing education to children and young people who are not reached by the traditional education system.
Many of the innovations pioneered by BRAC in education as well as in health, poverty eradication and rural development have been replicated in many developing countries. Impact study of BRAC programs shows a consistent improvement in the quality of life of the rural poor. There is a new-formed confidence in rural Bangladesh based on knowledge and enlightenment, and the frequently experienced conditions of famine and epidemics now have become things of the past. Responding to societal needs Abed's recent projects include the BRAC University (BU), which was launched in April 2001. BU was set up not only to impart knowledge, but also to act as a center of excellence in knowledge creation through research that connects with practice.
BRAC University has recently established the James P. Grant School of Public Health, another initiative of Abed, which aims to provide higher education of the highest quality in the field of public health by utilizing local resources as a field laboratory for experiential teaching and learning. In order to strengthen the public sector, Abed has also established the Center for Governance studies at BRAC University, which offers a Masters program in Governance and Development for mid-level civil servants. Net income of BRAC in Bangladesh end of the year 2011 is USD $39617452.
International Operations
The majority of BRAC's work is in Bangladesh. We have been delivering successful programmers since 1972 and grown to become the largest development organization in the world. Their low cost, innovative solutions to the daily problems facing poor families have been scaled up to reach every village in Bangladesh. BRAC provides more than just microfinance. We use the microfinance groups as a social platform to deliver scaled-up services in health, education, business development and livelihood support. These are all critical components needed to ensure that poor people can break the cycle of poverty. They have won numerous international awards for turning problems into successful solutions. The majority of our 90,693 staffs is in Bangladesh, with our headquarters in Dhaka, the national capital.
Scaling up in Asia and Africa
BRAC has substantial operations in a growing number of Asian and African countries. They work in countries where they can achieve a major impact on reducing poverty and improving livelihoods. Since 2002, they have been using our experience to energies and accelerate poverty alleviation efforts in other countries. They deliver microfinance, health, education, agriculture and livestock services based on our integrated approach in Bangladesh. Their programmers can be scaled up quickly to a national level and are low cost, effective and adaptable.
Asian and African staff
They directly recruit and train local staff to deliver and manage our programmers. However, specialist managers from BRAC in Bangladesh are posted internationally for quality control and south-south knowledge exchange. * Asia
* Bangladesh
* Afghanistan
* Pakistan
* Philippines
* Sri Lanka
* Africa
* Liberia
* Sierra Leone
* South Sudan
* Tanzania
* Uganda
BRAC is also working in Haiti.
BRAC CFPR-TUP(Challenging the Frontiers of Poverty Reduction: Targeting the Ultra Poor) programmer model was replicated in the following countries: Ethiopia, Honduras, Peru, Ghana, Yemen, India, Pakistan, Afghanistan and Haiti and the CFPR-TUP programmer provided direct technical assistance in the following countries: Yemen, India, Pakistan, Afghanistan and Haiti.
Microfinance operations:
Program Description
One of the oldest initiatives of its kind in Bangladesh and BRAC's largest program, their microfinance operations began in 1974 and covers all 64 districts. They provide access to financial services to the poor, who are unable to obtain credit from mainstream banks due to lack of necessary assets and referrals. Their borrowers, most of whom are women, use these loans to engage in various income generating activities to improve their socio-economic status. Initially limited to encouraging self-employment, Their Microfinance Program has progressively moved towards supporting small enterprise development. This broadening of focus stems from a growing recognition of the multiplier effects of enterprises through employment generation, as well as backward and forward linkages with many economic activities.
Approach
Approach to microfinance involves providing collateral free credit and savings services at the doorsteps of their target population – the landless poor, marginal farmers and vulnerable small entrepreneurs. They recognize the heterogeneity among the poor and focus on careful targeting and development of customized financial products and services that best meet their varying needs. A distinctive aspect of their microfinance program is the credit-plus approach – in addition to providing loans and training they have developed an integrated set of services that work to strengthen the supply chains of the enterprises that their members invest in, giving them access to quality inputs and support in marketing their products. These services are provided by their social enterprises. Their microfinance members have access to all of their other development interventions. Community Empowerment Program
Their Community Empowerment Program (CEP) aims at achieving socio-political empowerment of the rural poor, particularly women, by enabling them to build, secure and use socio-political assets to improve their wellbeing, exercise their rights, take advantage of new opportunities and play a more active role in public life. They are directly reaching more than 950,000 rural women through a set of programmatic interventions in the areas of: •Community Institution Building
•Strengthening Local Governance
•Access to Information
•Addressing Violence against Women
They organize rural communities into democratic institutions called Polli Shomaj through creating awareness and building capacity for women's political participation, collective action against social injustice and exploitation, engaging with local government and improved access to resources. They utilize folk art forms such as popular theatre to disseminate social messages to rural communities and mobilize them on a wide range of issues that affect their lives. At the same time, they help strengthen local government capacity through training, gender sensitization and formation of forums of elected female representatives from all levels. Their objective is to help local government to become more transparent and responsive to the needs of the poorest. They address violence against women through awareness, prevention and survivor support. They increasingly emphasize the engagement of men in the process of women's empowerment and to prevent violence against women.
Bangladesh Agriculture & Food Security: Agriculture research and development At BRAC, we work towards researching better crop varieties which have higher yield, higher quality and higher profit for farmers. They have two research centers – at Gazipur and Bogra – where applied agricultural research is being done to fulfill the increasing demand for successful crop production by Bangladeshi farmers. At present they are working with plant tissue culture, rice maize and vegetables. Their research centers conduct adaptability trials for exotic varieties. To facilitate large-scale researching, BRAC has established 9 agricultural farms in different agro-ecological zones of the country occupying 210 acres of land. They coordinate with both national and international agricultural organizations for collaborative research opportunities. They work closely with the Bangladesh Rice Research Institute (BRRI), the Bangladesh Research Institute Agriculture (BARI) and the Bangladesh Institute of Nuclear Agriculture (BINA).
BRAC coordinates with international research organizations such as the International Rice Research Institute (IRRI, Philippines), the International Wheat and Maize Research Centre (CYMMIT, Mexico), the International Potato Centre (CIP), the Asian Vegetables Research and Development Centre (AVRDC, Taiwan) and the Yuan Long Ping High Tech Agriculture Co. Ltd (China) to further invest in research potential. BRAC's Agriculture program is working with a number of multinational seed companies to share technology and marketing ideas for agro-products. At present, the partnership with multinational seed companies includes: Yuans Hi-Tech Seed Co. Ltd, China, Hi-Tech Seed Co. Ltd, Pacific Seed Company, Australia, Mahyco Seed Company, India, Druk Seed Company, Bhutan and Seminis Vegetable Seed (India) Ltd.
commercial ventures
Among the commercial ventures under Abed's vision, the BRAC Bank, inaugurated in 2001, functions as a full-fledged commercial bank. It strives to promote broad-based participation in the Bangladesh economy by increasing access to economic opportunities for all individuals and businesses with a special focus on Small & Medium Enterprises (SME). Other commercial ventures include Aarong – a retail outlet and BRAC Dairy and Food Project. Where member borrowers could face market failures, BRAC juxtaposed itself in order to institute better linkages between consumers and poor rural producers. For instance Aarong, a successful brand name in Bangladesh today, markets the products of rural artisans; the BRAC Dairy was established to offer a fair price to BRAC members who had invested their loans in cows and were facing barriers at the local markets. The profits from these commercial ventures are plowed back into BRAC's core development fund.
Aarong
Aarong emanated from BRAC's core mission of alleviating poverty and empowering people. In the 1970s, BRAC was examining any and all possibilities for alternative forms of productive livelihood, especially for women, and the proper commercialization of art and crafts turned out to be a promising option. In December 1978 when BRAC decided to open its own retail outlet under the brand name Aarong, meaning 'village fair', it broadened its arms to include other artisans and master craftsmen throughout Bangladesh who were involved in the making of handicrafts for generations, and were finding it extremely difficult to survive in the newly formed country. Established in 1978, Aarong is a fair trade organization dedicated to bring about positive changes in the lives of disadvantaged artisans and underprivileged rural women by reviving and promoting their skills and craft. Aarong is a contemporary lifestyle store in Bangladesh, which was conceived and founded by Shilu Abed. Aarong is a store famous for selling the country's own products, which are made in Bangladesh. Everything for sale in Aarong is the country's own products. Flagship outlet:
Aarong established its first flagship outlet on the Dhaka-Mymensingh Highway in Uttara. It was inaugurated on March 25, 2011 by Sir Fazle Hasan Abed, founder of BRAC, the NGO that owns Aarong. Today, Aarong's reach has spread beyond Manikganj to the rest of the country. From a single shop, Aarong has grown into one of Bangladesh's biggest retail chains, with eight stores spread across the major metropolitan areas of the country – in Dhaka, Chittagong, Khulna and Sylhet and one in London, UK. As a support entity of BRAC, a significant portion of Aarongs earnings go directly into financing the NGO's development programmes in healthcare, education as well as economic and social development.
BRAC Dairy
BRAC Dairy was launched in 1998 to assist members of our Village Organizations (VO) who borrow to invest in cows. A large number of our microfinance loans are being used to buy livestock, which can pose high risks for borrowers owing to poor breeding, limited veterinary services and shortages in cow feed. Our Dairy and Food Project provides a market to members of the VOs by buying milk from them at a fair price, and ensures a constant and steady demand and good return for the milk being produced by these rural entrepreneurs. Today, BRAC Dairy not only secures fair prices for its rural entrepreneurs, but has also expanded to offer cattle development and technical training, vaccinations and feed cultivation facilities. BRAC Dairy collects milk from 100 collection and chilling stations located across the country including 10 that are located in ultra-poor areas.
BRAC Dairy is currently the only dairy company in Bangladesh to have received ISO 22000 Certification, setting an example of vigilance at every stage of dairy production, processing, and distribution contributing to dairy products' safety record. BRAC Dairy has 100 collection and chilling stations located in 25 districts, including 10 located in ultra-poor areas. The enterprise collects 102,559 litres milk daily and erves 40,000 farmers, 64% being women. BRAC Dairy has 23 Distributors and 37 Sales centres nationwide, covering 16,000 outlets out of 23,000 and enjoying an overall market share of 22% with a dedicated consumer base of around 500,000. More than 2 packets of Aarong Milk (a BRAC Dairy product) every second. BRAC University
BRAC University was established by BRAC in 2001.From a modest beginning almost thirty years ago, BRAC has today grown into one of the largest non-government development organizations in the world. BRAC recognizes that development strategies, information technology and effective management can play significant roles in modernizing Bangladesh and in securing meaningful jobs for the Bangladeshi workforce at home and abroad. BRAC University has been established to provide a high quality of education to meet the demands of the modern age. BRAC University is 'not for profit' institution accredited by the University Grants Commission (UGC) and approved by the Ministry of Education, Government of Bangladesh. Mission
The mission of the BRAC University is to foster the national development process through the creation of a centre of excellence in higher education that is responsive to society's needs, and able to develop creative leaders and actively contributes to learning and creation of knowledge.
Goal
The goal of the university is to provide an excellent broad based education with a focus on professional development for students, in order to equip them with the knowledge and skill necessary for leading the country in its quest for development. Along with this, the university provides an environment for faculty development in order to ensure a dynamic teaching environment. Faculty will be provided with an environment in which they can further their teaching skills and contribute to the creation of new knowledge by developing and using their research skills. Chairperson
Sir Fazle Hasan Abed
Chairperson
BRAC and Board of Trustees, BRAC University
BRAC Bank
BRAC Bank started its journey in 2001 and in just 11 years proved to be country's fastest growing bank. Corporate Vision
Building profitable and socially responsible financial institution focused on Market and Business with Growth potential, thereby assisting BRAC and stakeholders to build a just, enlightened, healthy democratic and poverty free Bangladesh. Today, the bank has 84 Branches, 22 SME Service Centers, 48 SME/Krishi Branches, more than 300 ATMs and 405 SME Unit offices across the country. It has disbursed over BDT 14,500 crores of SME loan and has over 1,200,000 individual customers who access online banking facilities. Its services cuts across all strata of clientele, be it corporate, retail or SME.
Financially, BRAC Bank turned in a solid performance. We took advantage from both the favorable and unfavorable conditions in the banking industry to enable us to reach a position of long-term sustainability. Our strength, confidence and your cooperation helped us make 0.3% growth in operating profit in a challenging environment. In 2011, our operating profit stood at 4,970 million. Our total assets stood at 133 billion, compared to 117 billion in 2010, with a growth rate of 13.5% During the year our total deposits was 104 billion in comparison to 88 billion in 2010, showing a growth rate of 17.7% Our Net Profit was 1,662 million in 2011. The earning per Share (EPS) is 5.03 in 2011. Our Capital and Revenues grew to 9,603 and 10,135 in 2011, respectively, which indicate strengthening of capital base and sustainability of the Bank. Given the volatility of the global and national economy this is of paramount importance.
Professional positions
Abed has held the following positions:
* 2005 – Commissioner, UN Commission on Legal Empowerment of the Poor (CLEP) * 2002 – Global Chairperson, International Network of Alternative Financial Institutions (INAFI) International. * 2001 – Chairman, Board of Directors, BRAC Bank Limited. * 2001 – President, The Governing Board of BRAC University. * 2000 – Chairman, Governing Body, BRAC.
* 2000 – Chair, Finance & Audit Committee, International Rice Research Institute (IRRI), Los Banos, Philippines. * 1999 – Member, Board of Governors, International Rice Research Institute (IRRI), Los Banos, Philippines. * 1998 – Member, Policy Advisory Group, The Consultative Group to Assist the Poorest (CGAP), The World Bank, Washington, DC. * 1994 – Member, Board of Trustees, Centre for Policy Dialogue (CPD), Dhaka * 1993 – Chairperson, Ain O Salish Kendra (ASK), a human rights organization * 1992 – Chairman, NGO Forum for Drinking Water Supply & Sanitation * 1990 – Chairman, 'Campaign for Popular Education' (CAMPE), an NGO network on education. * 1981-82 Visiting Scholar, Harvard Institute of International Development, Harvard University, Cambridge, Mass. * 1982-86 Senior Fellow, Bangladesh Institute of Development Studies (BIDS). * 1982-86 Member, Board of Trustees, BIDS.
* 1982-86 Chairman, Association of Development Agencies in Bangladesh (ADAB). * 1986-91 Member, World Bank NGO Committee, Geneva, Switzerland. * 1987-90 Chairman, South Asia Partnership.
* 1987-90 Member, International Commission on Health Research for Development, Harvard University, Cambridge, Massachusetts, USA * 1992-93 Member, Independent South Asian Commission on Poverty Alleviation * 1996- Member, Advisory Board, Shahjalal University of Science and Technology * 1998-2004 Member, Board of Governors, Institute of Development Studies (IDS), Sussex University, U.K.
Awards Received
The fact that Abed has turned his large organization, with an annual budget of US $ 436 million, 78% self-financing, speaks of his financial acumen and superb management skills. In recognition of his services to society Fazle Hasan Abed has received numerous awards and recognition both nationally and internationally, including: • The Ramon Magsaysay Award for Community Leadership (1980) • Unesco Noma Prize for Literacy (1985)
• Alan Shawn Feinstein World Hunger Award (1990)
• Unicef's Maurice Pate Award (1992)
• Doctorate of Laws from Queen's University Canada (1994)
• Olof Palme Award (2001)
• Social Entrepreneurship Award by the Schwab Foundation (2002) • Gleitsman Foundation Award (2003)
• Honorary Doctorate of Education, University of Manchester, UK (2003) • Gates Award for Global Health (2004)
• UNDP Mahbub ul Haq Award for Outstanding Contribution in Human Development (2004) • Palli Karma Shahayak Foundation (PKSF) Lifetime Achievement in Social Development and Poverty Alleviation (2007) • Henry R. Kravis Prize in Leadership (2007)
• Doctorate of Humane Letters, Yale University (2007)
All his colleagues at BRAC, he likes to point out, share these honors with
him.
Glimpses of his lifelong efforts, success and achievements can be gleaned from the citations of some of the awards and recognitions that Abed has received: The Ramon Magsaysay Award for Community Leadership: "in recognition of his organizational skill in demonstrating that Bangladesh solutions are valid for needs of the rural poor in his burdened country." The Olof Palme Award of Sweden: "his pioneering work in combating poverty and empowering the poor, especially women. This has been done by initiating and developing BRAC into one of the world's largest NGO." Queen's University (Canada): "dedicated to improving the quality of life for the landless poor of rural Bangladesh, Abed transmits values to an army of selfless dedicated young men and women working tirelessly in difficult environment of rural villages to realize a dream for their nation." University of Manchester: "People around the world who are trying to understand poverty and how it might be reduced, turn to Mr. Abed who has not only built an organization but also has been creating useful knowledge and disseminating ideas….
If you want to know the state of the art in providing sustainable microfinance and services to poor and how to reach and assist the ultra poor or how to help oppressed women achieve their human rights, you have to look at BRAC, its ideas and its systematic approach to learning from experience." Gates Award for Global Health (2004): "BRAC has done what few others have – they have achieved success on a massive scale, bringing life-saving health programs to millions of the world's poorest people," said Bill Gates, co-founder of the Bill & Melinda Gates Foundation. "They remind us that even the most intractable health problems are solvable, and inspire us to match their success throughout the developing world." UNDP Mahbub ul Haq Award for Outstanding Contribution in Human Development 2004: "Fazle Hasan Abed is being recognized for his extraordinary achievements in helping the rural poor to combat hunger, disease and illiteracy on a massive scale".
Henry R. Kravis Prize in Leadership 2007: "Today's outstanding leaders in the not-for-profit arena also possess many of the same skills required of the most effective entrepreneurs in the for-profit business world. The Kravis Prize was established to celebrate their vision, boldness, and determination. Fazle Abed is such a leader." Yale University: "With single-minded determination, you have given the poor the means to achieve economic independence, always demonstrating respect for the dignity of every citizen. Your organization is now offering hope for developing nations throughout the world."
He is also recognized by Ashoka as one of the "global greats" and is a founding member of its prestigious Global Academy for Social Entrepreneurship. In 2010, he was appointed by UN Secretary General Ban Ki-moon to the Eminent Persons Group for the Least Developed Countries. Sir Fazle has received several honorary degrees including Doctor of Humane Letters from Yale University in 2007, Doctor of Laws from Columbia University in 2008, Doctor of Letters from the University of Oxford in 2009 and Doctorate of Laws from the University of Bath in 2010. In February 2010, he was appointed Knight Commander of the Most Distinguished Order of St. Michael and St. George (KCMG) by the British crown in recognition of his services to reducing poverty in Bangladesh and internationally. He was awarded WISE Prize, the world's first major international prize for education by Qatar Foundation in November 2011. The honor that abed received is recognition of his tireless efforts to uplift teeming millions from abject poverty to a world of hope and dreams fulfilled. It is a reaffirmation of his faith in the ability and credibility of the poor, especially the women. This award should further boost his indomitable spirit to work towards his cherished goal of eliminating poverty in Bangladesh and beyond.
Conclusion
Three and a half decades on, BRAC staff and members still look to Abed for more ground breaking innovations and unique, visionary ideas and Abed is still insatiable in his thirst for "doing more." As he has said in an interview in 2004, "If I were thirty-five now instead of sixty-eight, I would do so many other things that I haven't done…Now at the twilight of my life, I feel that I must complete all the things that I have started. Abed avoids publicity and prefers to work quietly without much fanfare. He accepts international awards and citations with utmost humility. Today, BRAC is not only in our villages but also in every aspect of our civic life here in Dhaka. We go to Aarong to buy handicrafts and gifts, we purchase BRAC milk and other dairy products and agricultural products, our children go to BRAC University, and we have accounts in BRAC Banks.
Under the leadership of Fazle Hasan Abed, BRAC has continued to evolve, experiment and grow, collaborating with partners and adapting its experience to expand inclusion, empowerment and opportunity.
Bibliography
1. http://www.fazleabed.com/
2. ^ London Gazette: (Supplement) no. 59282. p. 3
3. ^ ":: People at BRAC – Founder and Chairperson ::". BRAC. 4. ^ "Bangladesh NGO head gets UK award". BBC News.
5. http://www.bracuniversity.net/
6. http://www.bracbank.com/
7. http://www.aarong.com/
8. http://www.wise-qatar.org/content/sir-fazle-hasan-abed 9. http://en.wikipedia.org/wiki/Fazle_Hasan_Abed
10. http://asiafoundation.org/resources/pdfs/BulletinFall2012V2Layout2.pdf 11. http://www.scribd.com/doc/39654014/Bio-of-FH-Abed
12. http://biographybd.com/fazle-hasan-abed-biography/ 13. http://www.facebook.com/SirFazle/info
Related Topics