Sex Education Argumentative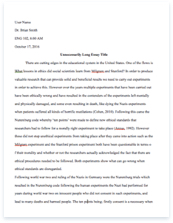 The whole doc is available only for registered users
Pages: 10
Word count: 2397
Category: Behavior
A limited time offer! Get a custom sample essay written according to your requirements urgent 3h delivery guaranteed
Order Now
Introduction:
Sex education is an education for young people to know more about themselves especially their reproductive organs, they themselves and also for them to think more mature. It is a preparation for the young people for things they are about to do in the future, to tell the responsibilities, to let them know what consequences and many bad things that may happen if they are irresponsible( in short word," To make young people aware for what may happen". Usually parents and some people think that it is only related to sex, and only malicious things but they are gradually mistaken.
Sex education Is an instruction on issues relating to human sexuality, including human sexual anatomy, sexual reproduction, sexual intercourse, reproductive health, emotional relations , reproductive rights and responsibilities, abstinence, birth control, and other aspects of human sexual behavior. Usually sex education is started at ages 10 and above. As people and some teachers say, it depends on the curriculum and the age on what they will teach to those young people about sex education. Although some form of sex education is part of the curriculum at many schools, it remains a controversial issue in several countries, particularly with regard to the age at which children should start receiving such education, the amount of detail which is revealed, and topics dealing with human sexuality and behavior.
How important is Sex Education?
Sex education is needful and necessary for young ones. Being mindful of the exposure given to young ones in school, in the media and among their peers, sex education teaches young ones about sexual intimacy, but also enlightens them on their reproductive systems, birth control, and sexually transmitted diseases. It also exposes them to their gender identity, gender role, family role, body images, sexual expression (what it entails and how to tame it), intimacy and the marriage relationship. Good relevant sex education provides knowledge, knowledge is information, and information is confidence and important. It has been noticed that well-informed children on male and female Anatomy handle puberty better than the uninformed ones. Sex education affects a child's attitude positively. Each sex (male or female) becomes more tolerant of the others behavior pattern and option.
A sexuality oriented child learns to believe in the quality of men and women, the sacrament of marriage and parental responsibilities. * With well accepted sex education, there is usually a lower rate of unwanted pregnancy and spread of sexually transmitted diseases. To the pure, all things are pure. When sex is passed down to our children from a pure heart, they too receive it with a pure heart. Sex education should naturally be integrated into their lives as they grow up both by the parents, teachers and the society in a very mature way. Parents should answer their children's questions properly and information according to their level of exposure and maturity. It will not be appropriate to look embarrassed or pretend sex never exists. We might be fooling ourselves and exposing these children to untimely dangerous curiosity. The children must be taught how to cope and handle their own sexual feeling, use of drugs and urges. Prior to the time of sex education, parents should develop good communication with their children. Be their friends, have positive attitude to sex, yourself.*
A good "sex education" is needed so that youth can gather their acts together. It is really important due to research that many youth nowadays are exposed to unprotected sex, pornographic materials and videos, irresponsibility and friends. Sex education can serve as guidance for the youth. It is for preparation. Sex education in school is important because many parents are shy about talking / teaching their children on this subject. Educating children on sex related issues also requires one to know how to broach the subject, what information to impart and what to hold back. All these can be carefully handled by a trained sex educator. Sex education also helps to lessen risk behaviors in teenagers like engaging in unprotected sex which result in unwanted pregnancies and STDs.
Study Says Yes to Sex Education in the Philippine Schools (http://www.ovcrd.upd.edu.ph) Despite the opposition of the influential Catholic Bishops Conference of the Philippines, the Department of Education (DepEd) is standing pat on its decision to implement sex education in the basic education curriculum of elementary and high school students this year. It seems that DepEd has found an ally in the findings from a study of Mr. Jay Mathias Arellano from the College of Education of the University of the Philippines Diliman. Through a 50-item true or false questionnaire administered to seven hundred fifty-five (755) junior and senior high school students from three public high schools, the 10 most common sexual misconceptions of students were revealed: 1. Girls should use feminine wash everyday.
2. Coitus or sexual contact for a newly married woman is always a painful experience. 3. Condoms are used every time by all men as a means of safe sex. 4. Most teens talk about sex, analyzing its negative consequences before doing it. 5. An intact hymen is a proof of an unmarried woman's purity. 6. About one in ten girls in the Philippines becomes pregnant at least once before she reaches the age of 20, married or not. 7. Sexual harassment does not include making jokes and telling stories with sexual meaning. 8. Inserting tampons in the vagina during menstruation will destroy a girl's hymen. 9. Wearing condoms is a guaranteed protection from sexually transmitted infections. 10. AIDS or Acquired Immune Deficiency Syndrome can only be transferred through unsafe sex.
Many people usually make mistakes and opinions that are not true about sex education. They thought that sex is bad. As I read my papers and my email to my relatives in other places. They have given me comments. Many said yes and some said no. also many people say yes and some say no, there are people around and there are things that are wrong. Usually some parents don't teach their children about these things and parents don't answer some questions that youth asked them about sex. They thought that youth should be 18 to know these things. Gradually they are mistaken. They don't know what the mind of the child is and they don't know what they are doing and their friends. As I continue reading topics and other researches and comments, there are things in common about them and they are as followed:
Top reasons, opinions and comments for saying no to sex education :
"Sex education is bad
Abstinence education is a preferable alternative. The only reason you would want to have sex education is if you want people to have sex. There is no such thing as safe sex; all sex carries an inherent risk of negative outcomes (pregnancy, stds, etc.) as there is nothing that fully removes all probabilities of any negative outcomes occurring. That's why we need Abstinence Ed: Teach people to not have sex."
"Children should not be taught sex education in school.
The parents should teach there children about sex. It is there child. In schools they show a video that is porn while they are on the fifth grade! They are too young to learn at that age. They will also what to have sex afterwards. Sex education is wrong do not let you kids learn from school."
"Children should not be taught sex education in schools as it is a parental duty.
Children should not be taught sex education in schools because it is an infringement of parental duties. Morality and sexual deportment are areas of behavior that the school systems have no right to access in the minds of young children. Often times the process of sex education does little more than give children the tools to become sexually active at a younger age than normal."
"Inadequate research
The research supporting this is dogged by ideology and is of very poor quality. I go to the primary sources have yet to find a decent research study that is not beset by huge methodological problems and poor response rates. What kids need is good parenting, not more sex education.
"Parents obligation and right not the schools.
The degeneration of society and degradation of social morals have led schools to teach sex-ed in schools. This should be the right of parents, not schools. Do you think that schools are trying to demote sex? NO! By teaching sex-ed they are only encouraging it by saying "practice safe sex". " Top reasons, comments, and opinions for saying yes to sex education
"Yes!
Yes! Children should be educated about sex. Not only will it inform them of a natural human behavior, but it is the most effective method for preventing STD's and unwanted pregnancies. Ignorance of any subject is usually one the chief reasons for the problems associated with that subject. Sex is no different. It is an important and inescapable part of life and children need to understand it. An age appropriate curriculum of sex education can be used to explain and prevent the spread of sexually transmitted disease and unwanted pregnancy. I believe children should be given sex education in schools because, if they are not given sex education, there is a large chance of an incident happening where education could have prevented a negative outcome. I believe that sex education should be taught in schools because it is needed to provide the correct information and accurate facts that might already be available to children through television, the internet and from other students. Children today have access to countless avenues of information, some of which may not be correct and can lead to mistakes in later life. When sex education is taught in school at the proper time it can dispel many rumors and lies about sex and provide a realistic view of sex and reproduction. "
"YES! It needs to be taught somewhere
Not enough parents are teaching their children, and the rise of unplanned pregnancy is ridiculous. I had sex education in school and it was needed and I am thankful that I had that class in school. The children of today need to be educated. STD prevention is important, along with being provided with the essential information regarding sex. "
"Yes, it needs to be.
Even though teenagers are not having sex they need to take caution in what they might do one day. People think that Sex Education encourages sex but is does quite the opposite. Sex Education encourages abstinence. Sex Ed should be taught at all high schools. Abstinence-Only-Until-Marriage Programs help but don't specifically state anything about STD's or birth control. "
"Of course
Kids need to learn this because it's almost time for them I mean it sounds wrong but that's how you make the babies and get pregnant sex ed should be a class thing. But sex ed should be taught around 5th to 12th grade. Kids need sex and sex should be lowered to either 11 or higher. "
"Yes it should
Some parents do not talk to their kids about sex so that leaves the schools responsible for teaching the kids about safe sex and the responsibility that come with sex. I talk to my kids about it, but would like their school to also. My mom did not want to talk to me about sex. She simply just said don't do it. Well I had my oldest son at 16. I graduated from high school and went straight to college and now have a career in criminal justice and married to my child's father but that does not always happen. I have been very lucky. I was a good student and never did drugs or anything of that nature so it does not just happen to the wild kids that is why sex education should be in school, because how my life turned out does not happen very often to the teens that have babies.( a mothers comment) "
Some countries around the world have sex education and some don't have yet the percentage of STDs and teen pregnancy is lower. Studies show that the countries without sex education have the lower percentage but many people tell that it is because of discipline. But sex education is really needed. In our country, the Philippines has a high percentage of teen pregnancy and STDs based on studies and news. The government and the church have a debate about it because it is part of the RH bill. But it was proven by studies that sex education is really needed in our country. Based on studies the percentage gets higher every year. Most researchers and people say that the reason is because the people are irresponsible and innocent. Some reasons show that some people take the chance with the innocents. So as it continues the percentage gets high. So good sex education is needed.
"Conclusion"
Sex education: is a study on the human reproductive systems, emotion, sexual behaviors, sexuality and responsibility. A study for preparation and safety of people who are responsible.
How important is sex education? : Sex education is very important to people for it guides them to a better future. It is important for people to know what their reproductive organs for and how they mature.
How does it affect youth? : It don't affect the youth at all. It is an education for their welfare. So it is not true that when children are taught anything about sex, they out rightly go and experiment with sex, with contraception, masturbation and homosexuality. These occur when they are ignorantly curios and when they are uneducated and exposed to unprotected sex and pornographic materials.
"Sex education is knowledge and knowledge is important for it builds the mind of people. Many people bright or dumb believe in knowledge. Sex education won't harm anyone. Sex education varies from grade levels; in elementary the parts of the reproductive organs and menstruation is what is taught (according to people with experience), and in higher years is when they start about the higher sex education. Many think that it is bad but also many said yes. But sex education is needed for a country that has many problems about it."
Related Topics