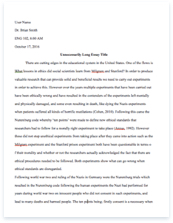 The whole doc is available only for registered users
Pages: 17
Word count: 4205
Category:
A limited time offer! Get a custom sample essay written according to your requirements urgent 3h delivery guaranteed
Order Now
Cognos is a service orientated company that specializes in accessing and analyzing corporate data to make it easily accessible to everyone in an organization. The company also develops, markets and supports software tools for application development that enable companies to better access and analyze information so they can make better business decisions. The nature of Cognos's service is data processing within the field of information processing. The C.E.O., Mr. Ron Zamboni has been instrumental in the astronomical growth that the company has experienced in recent years. The company is slated to reach $1 billion in sales in the next three years making it a member of an exclusive club of, post tech bubble success stories.
Fortunately, lady luck has been courting Cognos since the introduction of recent regulations such as Sarbanes-Oxley and Basel II1 as well as recent trends within the market have looked favorably upon platforms such as Congo's that emphasize on compatibility as well as ease of use and comprehension, have single handedly enlarged the target market for Cognos. Due to the greater emphasis on transparency, more and more customers require software or platforms that can make sense of their data as well as to organize it into presentable and decipherable forms.
Business Intelligence
In 1989, Cognos decided it should enter a new little-known segment–business intelligence software–to access and analyze corporate data. The move has paid off; culminating in earnings of over $12 million. More specifically business Intelligence is the ability to use information to make effective decisions immediately. It gives the user on-demand access to the information "sweet spot" – that critical piece of knowledge that reveals the key to productivity and profits.
Business intelligence software has become mission-critical software, and Cognos has proven that they are ahead of the game. Cognos services allows people who are not so technically savvy in departments like marketing and human resources, to look at trends in sales and almost every business figure that might be required. With three main service categories of, enterprise planning, enterprise score-carding and enterprise business intelligence, Cognos has developed an all encompassing platform that makes sense of the endless streams of numbers that other widely employed programs such as SAP and AS400 spew out. This platform was developed to revolutionize the service, enhance service quality and since its conception it has become vital in the service delivery process (see appendix 1).
It's not just Cognos that is succeeding in the business intelligence space. The software firm's two main competitors are close behind. France's Business Objects and California-based Brio Technology have a strong presence in the business intelligence market, but Cognos leads the way with a 33% share of the low- and medium-end business intelligence markets while Business Objects and Brio have 30% and 18% respectively. Meanwhile, MicroStrategy has a firm hold of high-end business intelligence customers (see appendix 2).
One reason for the huge success of this industry is because in the past companies used [business intelligence software] for internal use, but now it's available on the Internet and customers can look at data about phone bills and electricity bills, resulting in an expansion of user and potential user counts.
Goals:
To increase revenue by improving customer satisfaction, streamline channels of distribution as well as to differentiate Cognos from competitors by adding supplementary services. Emphasis should be laid upon market share expansion to ensure that Cognos services can set the standards within the business intelligence market.
Situational Analysis:
Core Competencies
Cognos is a model company since it is a physical manifestation of all the prerequisites that are required for a company to be successful in the service economy era. Having no 'product; as such, Cognos deals entirely with information, and the sorting of that information into tangible elements that are easier to decipher. To be able to do this, Cognos has invested heavily in research and development. A large chunk of the rewards reaped, due to high sales growth, have been put directly back into the company, to try and bolster the weaker elements of the company.
In addition to leading edge technology and idea formulation, Cognos has a unique distribution channel that allows for quick dispersion of products. Their distribution channel is a reflection of Cognos's desire to get their product out into the market quickly so that they might capitalize on the markets adoption of business intelligence platforms.
Lastly, Cognos prides itself on customer service, and responsiveness to customer needs. Their approach towards customers is not a "one size fits all" approach. Realizing the different needs of different customers, Cognos has devised an elaborate post purchase service offering that offers training, consulting and support for purchases of Cognos products.
Industry Structure
Another confirmation of Cognos's future success is the stability that is present within the industry. Due to the structure of the industry barriers of entry are high. "The big guys can't come down, and the little guys can't go up." Due to opportunity costs and efforts involved, you can't expect an Oracle to tell SAP how to get data from its networks, and the same with a Microsoft. A few good medium-sized companies that understand all the different systems and are willing to go in, install it and provide customer service after installation are the optimal entrants.
In the enterprise business intelligence suite and platform market, change will be the watchword as competitive pressures induce consolidations to try and overcome the industry structure. Therefore Cognos must accentuate and continue to focus on its core competencies so that it can differentiate itself from other competitors. Doing so will minimize the impact and turmoil if further consolidation occurs.
SWOT Analysis
Strengths
Customer base
Cognos has a large customer base which includes a number of major organizations such as Allianz, BMW, Credit Suisse First Boston, Deutsche Post and Goodyear. During the past few years, the company has added to its customer base with the agreement of over 20 contracts worth $1 million or more.
Leading company in BI market
Cognos is one of the leading companies in the business intelligence software category. The company will benefit from being one of the leading players in its field as customers will be more likely to purchase software from leading vendors whose offerings are they are familiar with, rather than unfamiliar offerings from smaller industry players.
Global reach
Cognos has a significant global reach. The company has over 3,000 resellers in many locations worldwide, as well as overseas subsidiaries located in the majority of the world's most important markets. Cognos is well positioned to further penetrate into all of the world's major markets and benefit from potential future market growth in overseas markets.
Strong balance sheet
Cognos currently has a strong balance sheet. The company has around $162.58 million in cash and cash equivalents, as well as $79.67 million in short term investments. This will benefit the company, as it will enable it to operate with greater financial flexibility.
Customer Service
Cognos differentiates itself on customer service, and this fact has not gone unnoticed by industry analysts. Awards including the CICA Corporate Reporting and the Dow Jones Sustainability Index award have been received for several years.
Strong North American market performance
Cognos is performing especially well in the lucrative North American market. The company is currently enjoying sizeable market share leadership in the North American market and is currently double the size of its nearest competitor.
Weaknesses
Reliance on third parties
Cognos relies, in part, on partners and other distribution channels to market and distribute its products. This dependence will mean that any failure of these parties to distribute products could significantly harm Cognos' ability to expand its customer base, which would adversely affect the company's growth strategy. Cognos' sales and marketing strategy includes multi-tiered channels of third-party distributors, resellers, and original equipment manufacturers. The company has developed a number of these relationships and intends to continue to develop new channel partner relationships. Any inability by Cognos to attract effective channel partners could harm the company's ability to expand its customer base and, as a result, could cause the business to grow more slowly than forecasted or could result in additional, unanticipated expenses.
Dependent on North American market
Cognos is dependent on the North American market to generate sales for the company. The North American market accounts for around 60% of the company's total revenues. The European market and the Asia-Pacific market amass around 30% and 7% of the company's total revenues respectively. Concentrating mainly on the North American market will mean that Cognos is more susceptible to changes in market conditions in that particular region. Any downturn in the economies of the countries of North America will seriously impact on Cognos' revenues. If such a scenario were to occur, Cognos would not be able to generate sufficient income in overseas markets to make up for lost North American market revenue because of its reliance on that market.
Opportunities
Acquisition of Adaytum
Cognos' acquisition of Adaytum, a privately held company specializing in the field of enterprise performance planning will present Cognos with a significant opportunity. The acquisition will enable Cognos to capture valuable market share in the Corporate Performance Management market, thus enabling the company to generate increased revenues in future.
Market Growth
It is anticipated that two of Cognos' main markets are to increase in size in the forthcoming years. The business intelligence tools market is expected to be worth over $10 billion by 2006, while the analytical applications market is expected to be worth around $6 billion by 2006. Cognos is well positioned to capitalize on any such market growth. The company must focus its efforts on building sales and market share in these growing markets at the expense of its competitors.
Threats
Strong competition
Cognos faces substantial competition throughout the world, primarily from software companies located in the United States, Europe and Canada. Some of the company's competitors have been in business longer than Cognos and have substantially greater financial resources with which to pursue research and development, manufacturing, marketing, and distribution of products. This may mean that Cognos is not as competitive as some of its main industry rivals. Any erosion of Cognos' competitiveness could have a material adverse effect on its business, results of operations, and financial condition. Cognos faces strong competition from a number of companies such as Brio Software, Business Objects and Hyperion.
International sales which are subject to global difficulties
Since a significant portion of total revenues are derived from international sales fluctuating interest and foreign currency exchange rates will have a significant impact on Cognos' earnings. The company is exposed to fluctuations in a number of currencies such as the United States dollar, the Euro, the British pound, the Swiss franc, the Japanese yen, and the Australian dollar. Beyond currency the company is subject to other global difficulties such as tariffs, political instability etc. (see appendix 3)
IT spending and economic environment
The current slowdown in IT spending and the sluggish economic environment in a number of the 17 countries in which Cognos operates will continue to affect the company's short-term sales and net income growth.
Revenue may not continue to grow at historical rates
Although the company has experienced significant license revenue growth with respect to its business intelligence service offerings over the past few fiscal years, Cognos cannot guarantee that it will continue to grow. If the company does grow, it may not be able to maintain the historical rate or extent of such growth in the future. Cognos' growth rate may be affected by global economic conditions generally, and the current economic slowdown, in particular.2
Who Constitutes the Target Market:
For many firms the act of purchasing Cognos software solutions is a modified rebuy situation where the force to make a new investment comes form the organization itself. The buyers are seeking ways to improve quality and cost reductions. Firms look to Cognos because they are dissatisfied with their present suppliers. However, in the beginning the force dominating the need for purchase was environmental. Recent government regulation requires businesses to become more detailed in their documentation. "The Sarbanes-Oxley Act of 2002 requires companies to deliver better corporate governance and shore up investor confidence. This is accomplished through an enhanced system of internal and disclosure controls on financial and operational processes. This system of internal and disclosure controls makes corporate financials and operations more transparent for Boards, senior management, and investors…Cognos is an acknowledged leader in the technologies that support these interconnected processes of corporate performance management (CPM)."3 Although this act forced change in many organization Cognos has made certain that it was to the advantage of the customer as well as meeting the documentation requirements of the government.
Catering to Different Market Segments:
Buyers of Cognos products come from a wide variety of industries including health care, automotive, government, financing, manufacturing and hospitality. Purchasing Cognos services and software enables the companies in these industries to commit a wide variety of activities such as:
Supply chain and dealer management
Marketing analysis
Identifying and leveraging high value customers
Increase revenues and close deals sooner
Spot Trends, reduce costs and gain competitive advantage
Considering this Cognos recognizes that each buyer has different needs for their service. Buyers looking to purchase a standard Cognos package are generally seeking to outsouce a service that will eliminate redundancies and non-value activities, while improving co-ordination accuracy and predictability.
For customers seeking to reduce internal complexity, increase standardization and control consumption rates Cognos offers a different package, which requires a more integrated approach.
Finally Cognos also offers to an elite group a completely customized one of a kind service proposition. These organizations include IBM and various government agencies. This customized package offers integration of multi-company products and channels as well as managing complex channel relationships. Within this purchasing option the product is completely tailored to the organizational needs of the customer.
It is evident form the number of different service options available that Cognos participates in multiple stages of the procurement development process, thus catering to a larger market.
Service and Product Offerings
Cognos's business intelligence software is a facilitating good. The product supports the customer's organization by providing database mining software that aids in every sector whether it be planning, budgeting, monitoring, analysis, or reporting. Cognos's service offers advisory support and never enters the production process or becomes part of the finished product; it can therefore be expensed by the purchasing firm.
Potential Market Segments
Measurability: Buyers that run Cognos's software must have a certain amount of capital in order to set up the necessary infrastructure. Companies of this stature generally have information online or in databases and journals.
Accessibility: With the large sales force that Cognos contains it is able to effectively focus on various sized businesses. Cognos is able to focus its direct sales force on large clients such as IBM, while using its resellers in marketing to small and mid sized companies.
Substantiality: The sales force must first determine the need within the company for their software and secondly whether the company has the resource to purchase the product and construct the infrastructure needed.
Compatibility: Cognos looks for buyers who want a competitive technological advance in the present marketplace. If businesses are lacking this competitive advantage then Cognos can use the selling proposition that they contain the key service in taking them there.
Responsiveness: Cognos takes advantage of various aspects within the marketing mix. To begin, its product is of high quality, yet set at a competitive price. The distribution network is vast as resellers are located around the world and a support system is offered online. Having these key aspects of the marketing mix greatly aids in attracting different segments of buyers.
Segmentation
Cognos targets various sized companies. However, at a macro level segmentation Cognos segments its customer base by industry, dividing into eleven separate sections ranging from its automotive/manufacturing segment to the hospitality and entertainment segment. These segments are then further broken down by the specific business department or by solution desired. In some instances the industries are further broken down into more specific areas before they are divided amongst business departments.
Service Offerings
On top of developing innovative and superior software solutions, Cognos provides its customers with a myriad of services devoted to teach, support, create and drive excellence. Cognos offers tangible services that include brochures, videos and books to support products utilization, but also intangible services which constitute one of the most dominant elements of the company's offering (see appendix 3 to see Cognos' product-service classification).
What about those intangibles?
The intangible services provided are mainly centered on Cognos' customer services, which commit in all operations that customers are faced with and enable strong buyer-supplier relationships. The services network actually includes different categories such as consulting, training and support. In the consulting services, experts share their knowledge with customers on best practices to obtain the fastest and most cost-efficient results out of any Business Intelligence project. Thanks to the training services, customers have also the opportunity to be trained in becoming more successful users, which consequently leverage their corporate software investment. In terms of Cognos support services, customers are coached to find quickly and thoroughly the right solutions. In essence, Cognos services add value to the offering as it eases the software implementation and enable customers to use their products at their fullest.
The buyer-seller relationships that are created from those services are also an important contributor to the value of the offering as it orients the company to innovate products that are catered customers' needs. For instance, many of Cognos greatest Business Intelligence and Corporate Performance Management innovations were first envisioned and tested by actual clients.4 This collaborative exchange style demonstrates the devotion that Cognos has towards its customers' success and its promise to reliability and integrity.
Service quality
Most customers define service quality by five particular dimensions including reliability, responsiveness, assurance, empathy and tangibles. Cognos excels in all of them as it continuously strives to exceed customers' expectations.
Reliability
Cognos' services are a very reliable source. Indeed, upon purchase, the company engages itself to deliver its services on a promised schedule so that customers can experience the products' benefits after a short time period.
Responsiveness
Responsiveness of the services is also a strong element that differentiates Cognos from other companies. To help promptly its customers, Cognos has an automated system that tracks reported problems and provides well-defined problem resolution releases in a very short time. For that, Cognos has won the Software Support Professionals Associations' coveted WebStar Services award three years in a row (2000-2002) for delivering superior online Web site services to customers.
Assurance
Since 1979, Cognos has established a successful track record of supporting quality software products that always inspired trust and confidence. This service quality resulted in making Cognos the leader business intelligence vendor with most clients, market share and BI license revenues.
Empathy
As it was discussed earlier, Cognos offers different categories of services, which adapts to special needs of each customer.
Tangibles
To complement any intangibles services, Cognos offers a wide variety of documentation freely downloadable form their Web Sites.
Channels of Distribution:
Cognos uses a direct channel to reach customers through its strategic account management department. Cognos then keeps ownership of those customers and manages their accounts in-house. Cognos signs alliances or joint ventures with its customers while managing its largest customers in-house through its strategic account management department and provide its most important customers (IBM, Microsoft) with the highest level of service (collaborative relationship where products are created to fit the needs of Microsoft or IBM). "Our relationship with Microsoft, which is very strong, has really given us an opportunity to get to be known and to work with their reseller channel as they introduce their latest SQL release. It's mutually beneficial. They're trying to move up into the enterprise where we're very strong, and we're trying to move farther into their traditional market which is mid-sized and smaller companies (2000 to 500 employees)". Contracts can be in the form of alliances with large companies to tailor their offer to the customer's needs or in the form of Joint Ventures to reach foreign new markets that are controlled by tight regulations (Asia and South America) (see appendix 3).
Quality through dedication
Cognos' commitment to provide customers with high quality products is also paramount to its core competencies. In fact, the company routinely conducts formal usability testing of its products to ensure continuous improvement. Testing is done not only in house, but also in the laboratories of leading vendors as well such as IBM, HP, Microsoft, Oracle and SAP. Moreover, the company's software is designed to ensure conformity with many of the standard certifications including Six Sigma, ISO certification, EFQM and TQM.5
Action Plan:
Cognos should develop a global marketing approach in order to reach prospective customers all around the world. This approach would rely on integrated marketing communication tools (e-channels, PR, promotion, trade shows). At the core of Cognos marketing strategy, should be the Public Relations since purchases within the market are driven by industry analysts' reviews (diagram "in-House marketing strategy"). The public relations campaign should focus on generating positive word of mouth in order to convince all prospect customers that Cognos is the "company of choice" for BI products. Referrals from prestigious customers is the most effective tool to gain competitive advantage and that is why its website should offer many "success stories from current customers". Sales growth can be achieved by giving presentations to companies, attending trade shows, sending direct mail and have a sales force available for 1 to 1 interviews with potential customers.
E-commerce at Cognos
Cognos is should expand its E-commerce in its relationship with its customers to provide:
Service information: information on new and existing services should be readily available to current and prospect customers all around the world on Cognos website: www.cognos.com. It will serve as a cost-saving and powerful communication tool since customers can acquire new information downloading brochures.
Service: Customers should be able to electronically communicate with Cognos support group. This tool would allow Cognos to increase its level of responsiveness and provide customers with best service. Customers can also receive e-training on how to use software.
Marketing research: Cognos should use the website to track the flow of visits and the most visited sections of its website. It can ask visitors to sign-in and give their contacts. This should be in addition to evaluate customer satisfaction as well as tracking the number of support requests from customers.
Pricing
Penetration Strategy
Based on Cognos' position with the product life cycle, pricing of their service translates into a means to gain mass market share. By penetrating the market with their BI solutions, Cognos can attempt to establish a level of reporting that well be considered standard within the business reporting industry. Once customers have implemented Cognos solutions, the high degree of quality of their products and service offerings will speak for themselves and repurchases will be initiated. Prices for software should be low while the prices for consultations, training, and other service offerings can be priced higher, to ensure a high stream of revenue.
Total Customer Cost
In addition to lowering its price for customers Cognos can increase purchases by lowering the total cost that the customer incurs. Cognos is committed to delivering that is among the industry's lowest while providing the highest value.
* Infrastructure costs
* License costs
* Personnel costs
* Development time
* Systems Integration costs
* Deployment costs
* Maintenance costs
* Ongoing support requirements
Cognos should attempt to reduce maintenance and support cost that the customer incurs and ensuring that the service delivery process is time efficient to ensure customer satisfaction.
Channel and Distribution Strategy
Cognos should use both direct and indirect distribution channels in order to implement its global marketing strategy. The indirect distribution channel would rely on partners to distribute the product to the end customers. Cognos will be distributing its products through partners in order to reach the largest number of customers. This is possible because external and internal forces allowed Cognos to do so. This distribution channel will become an integral component of Cognos' future success
Cognos should offer two partnership propositions for service delivery: consulting, and Application partners. The consulting partners will provide expertise in strategy, design implementation and customization services related to Cognos business intelligence. These consulting firms may provide specialized domain expertise or supply regional support and training services to Cognos customers. Application partners embed Cognos reporting and analytic solutions with their own software solutions or use it to augment an existing product offering. Application partners come from all business sectors, delivering a packaged business application for their specific business domain. Future avenues of distribution advancement can be additional partner positions such as technology partners.
These partners can be given the opportunity to reach current Cognos'customers by advertising in Cognos SupportLink (a quarterly newspaper distributed to all Cognos customers). They will be responsible for negotiating their contracts with Cognos customers. Depending on the level of the relationship, partners will have a different level of support from Cognos, as well as requirements to meet to be eligible for the partnership. Cognos can exploit their partners' industry expertise and specialized knowledge. Partners will be targeting customers that Cognos can not reach otherwise.
The partner program (if implemented) would be an important source of customer services. Through partners' industry expertise, specialized knowledge and strong reputation, clients would receive, in a global framework, support services as well as technology expertise. Moreover, customers can find a partner that will best answer their needs and provide specific values from different categories of partnership.
Cognos' partners would enjoy first and foremost the benefits gained from bundling Cognos software solutions to their products. Indeed, the combined product & service would give partners the ability to better and extend the value of their offerings thereby driving their competitive advantage more efficiently as well as decreasing their products' overall cost of ownership.
Related Topics