Sephora Direct: Investing in Social Media, Video and Mobile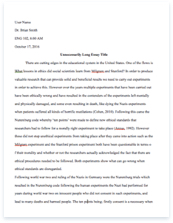 The whole doc is available only for registered users
A limited time offer! Get a custom sample essay written according to your requirements urgent 3h delivery guaranteed
Order Now
Company Background/ History and Growth
Started as a single perfume shop in France by Dominique Mandonnaud in 1969, Sephora was designed for customer to assist themselves with multiple brand products as Mandonnaud rebranded his combined set of stores. Mandonnaud expanded the chain throughout France and acquired 8% of total French retail perfume market and was purchased by LVMH, luxury product group, for $262 million in 1997. Sephora expanded their market with cosmetic products under LNMH's ownership and opened its first U.S store in New York City in 1998.
But as they faced difficulty supplying products from major prestige brands such as Estee Lauder and Clinique, Sephora relied on less known brands to fill its shelves. Sephora's strong relationship with small cosmetic brands and atmosphere encouraging experimentation with multiple brand products soon attracted younger customers than department stores. Within several years, Sephora captured larger market share with bigger prestige cosmetic companies who first refused to supply their product to Sephora.
Brand Image/ Description
Sephora offers more than 200 brands ranging from classic lines to emerging brands with over 20,000 products. Sephora carries prestige brands which were perceived as more upscale than those brands carried at drug stores and supermarkets. Since their foundation was to design stores where customers can assist themselves with multiple brand products, Sephora is known for its vibrant store atmosphere that encourages trial and experiment mainly targeting women aging from 25 to 35. Dominant color themes with black, white, and red and fun party atmosphere of stores appeal to younger, hipper customers.
Most Important Facts
* Sephora.com was projected to generate 15-20% of Sephora USA sales in 2010 * Sephora.com ranked top 50 retail sites in U.S ; 310,000 visits each day (2010) * Sephora introduced Beauty Insider customer loyalty program in 2007 which had millions of sign-ups within the first year *
When Sephora opened its ratings and reviews boards in 2008, had 32,000 posts within 24 hours * Sephora's Facebook page is served as forum for consumer research and client feedback * Sephora Claus program in 2009 holiday season influenced over $1 million of sales * UGC videos for makeup tutorials and showcase of recent shopping attracted many views on YouTube
* Sephora's research showed that 25% of their shoppers used smartphones during their buying process. * 90% of consumers who accessed Sephora through mobile devices used iPhone * Sephora is currently attracting many media companies due to their success in media marketing * Sephora's difficulty in estimating ROI has challenged them in determining optimal investment levels.
Major Competition and Other External Factors
Traditional| Digital|
* Department Store I. Macy's II. Nordstrom * Single brand prestige cosmetic stores I. MAC II. Channel * Multi-brand specialty stores I. ULTA Beauty (closest competitor)Operates nearly 400 retail stores in U.S. Includes full-service salon and carries more than 21,000 products. | * Large online merchants II. Amazon.com III. Beauty.com * Newer online companies I. BirchboxMonthly membership fee of $10 with box of samples to consumers each month. II. Gilt GroupOffers limited set of luxury products at discounts for short period (called "flash sales").|
SWOT Analysis
Strengths * More than 1000 shops worldwide * Strong parent company; LVMH * Wide range of products carried * No.1 for the online cosmetic sales * Origin of beauty bars; self-service approach to cosmetics * Able to track customer's buying habits (website and loyalty card)| Weaknesses * Merging with JC Penny * Low brand recognition * Lack of TV promotions and print ads * Higher price than drugstores and supermarkets| Opportunities * Merging with JC Penny * Celebrities endorsing their products * Consumers ready to pay for higher price for high value products * Opportunity to enter into emerging economies| Threats * Numerous players exist in beauty category * MAC stores and other competing shops opening near locations * Economic downturn |
Case Questions
1) Financial Facts
I. U.S & Canada Sales: $2 billion (including Sephora.com) II. E-Commerce sales: 15-20% of Sephora USA sales in 2010 III. Beauty Insider data base: $1 million, represents under 5% of total marketing budget IV. Current Facebook Fans: 4,722,510
V. Active Beauty Insiders: 9 million
VI. Number of unique visitors to Sephora.com: 3 million each month VII. How much is each Facebook fan worth?$3.60
2) Market Segmentation
* Sephora is using term "client" instead of "customer" since their target market is younger, hipper customers than department stores. * Sephora's target market in 2010 was women aging 25-35 years old. Teenage girls look up to this age and older women wants to look younger as 25-35 years old. * 25% of those shoppers with smartphones used them during their buying process (2009) * 90% of those clients were using iPhone
* iPhone penetration was highest among women * Beauty is becoming part of their lives these days. They spend lot of time talking about beauty products online and offline. They access Youtube to upload or watch "how to" videos on various topics relating to beauty products.
3) Current Marketing Program
* Sephora offered promotions such as "become a Facebook fan and get 10% off your next purchase." * Sephora Claus program in 2009 holiday season incurred approximately $50,000 of costs * Over 50,000 clients shared their wishes during the one month "Sephora Claus" sweepstakes * Sephora Claus program influenced over $1 million of sales * Revenue per participant for Sephora Claus program was $20 ($1 M/ 50,000) * Cost per participant for Sephora Claus program was $1 ($50,000/ 50,000)
Related Topics