Scottish & Newcastle PLC, The market leader in the UK Brewery Industry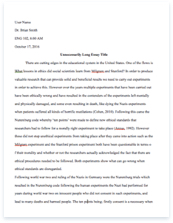 The whole doc is available only for registered users
Pages: 9
Word count: 2066
Category:
A limited time offer! Get a custom sample essay written according to your requirements urgent 3h delivery guaranteed
Order Now
Scottish and Newcastle plc started its business in 1749 when William younger brewery was established in Leith, Edinburgh. As the company expanded William younger II acquired the abbey brew house in 1803. In 1811 john barras died leaving the brewery to his son at this stage the company was estimated at £30,000, John Barras Jr later took over the Tyne brewery.
William McEwan established his fountain brewery in the village of fountainbridge, Edinburgh; the business began in a very small way and set out to establish products both in the home market and overseas. By the century McEwan had nearly 90% of the beer trade in the North East of England, a flourishing trade in Scotland and a valuable export trade to Australia, South Africa, New Zealand and India.
In 1890 Newcastle breweries was launched with its up-to-date brewing facilities at Tyne brewery. John Barras formed the backbone of Newcastle Breweries, which was formed together with Carr Bros & Carr, J.J. & W.H Allison and Swingburne & Co. Also in this year William Younger Company Limited became a plc and opened up new premises in the Canongate, Edinburgh. At this time the company's output accounted for 25% of the ale produced in Edinburgh.
On the death of William McEwan the running of the brewery fell to his nephew, William Younger, who opened up their first plant for bottling chilled and carbonated beer. William Younger and William McEwan merged in 1931 to form Scottish Brewers ltd, McEwan Younger which handled military and export trade was also formed in this year. In 1960 after huge success Scottish brewers and Newcastle breweries merged to form today's Scottish & Newcastle breweries Ltd which later turned into a plc.
The Market Leader
In the UK, beer is still the most popular alcoholic drinks in the market, worth more than wine or spirits. Here I identify S&N is the market leader of all beer breweries in the UK with 27% beer market share. In the past six months, the UK has shed 1% market share through portfolio rationalization (by passing the control of MGD and Becks back to the brand owners and the disposal of Kestrel). This has all been recouped by organic share growth. Its top four brands, Foster's, Kronenbourg 1664, John Smith's and Strongbow continue to grow strongly ahead of the market. (www.bewerageworld.com)
In addition to its beer and cider business S&N has, in Waverley TBS, the leading drinks wholesaler in the UK. For the UK core beer and cider business, comparable beer and cider volumes grew 1.3% (increasing in both the on trade and the off trade by 1.8% and 0.5% respectively) and pricing was level with a modest price decline of -0.6% in the on trade and an increase of 1.0% in the off trade. Adjusting for the portfolio rationalization, the core beer and cider business showed even stronger growth with a 2.3% volume increase and pricing up 0.5%.
This compares to total beer and cider market volume decline of -3.9%, -4.4% in the on trade and -3.2% in the off trade. S&N' s top four brands continued to perform strongly with net sales +5.4% and volumes+5.5%, contributing to gross margin improvement of 50 basis points. (http://www.scottish-newcastle.com) I think S&N is no doubt the market leader in the UK beer market.
"We have transformed the business from what could be described as a loose conglomerate of brewers into an integrated FMCG company with a clear focus on brands and consumers" (Tony Froggatt, Chief Executive of S&N). S&N regards brands building and exceeding consumers' request as their development strategy. Here I will illustrate this strategy which lead to their competitive position from below four aspects, innovation, quality, cost-effectiveness and customer responsiveness. These objectives sometime conflict with each other.
Innovation
At the moment, Scottish and Newcastle continue to expand taking over many breweries and also entering new markets and today owns John Smith's, Courage, Waverley, Beamish & Crawford. They also own regional and trade companies, wholesale businesses, 150 lodges across the UK, 3 breweries in France, Belgium and 2 in Portugal, bar& restaurants, pubs and the company is still expanding with customers all over the world ((http://www.scottish-newcastle.com). How to keep the present market share and enter those new market?In beer consuming market, taste is no doubt the most important aspect that people decide to select which brand to drink.
In different areas of the world, people normally have different favourite taste of beer, because of their different culture or food tradition. S&N pay much to investigate local consumers' beer taste, except guiding them to like S&N present beer. At the same time, S&N keep varying its products and services from their competitors. For instance, Foster's Super Chilled are helping S&N to win market share in the UK whilst maintaining strong pricing. Super Chilled beer with its unique condensing fount is translating into increases in sales and distribution. Super Chilled is being rolled out and is expected to be in at least 50% of Foster's stockists by the end of the year.
And this year, S&N continue to invest money to innovation, which will be about 1% to 1.5% of net sales. Spending investment on innovation continued to be a priority; new products launched during the period included Strongbow Sirrus and packaged Kronenbourg Blanc. This allows customers to see a difference in the services S&N provides compared to it competitors though maybe they are all the same services. In beer market, varying your products and upgrading your service to grasping your consumer and expending market share through innovation is not the secret. But S&N apply this strategy optimised to their brands developing which leads to their success.
Quality means 'doing things right', but the things which the operation needs to do right will vary according to the kind of operation( Nigel,2004,P45). For brewery industry, mass production is a typical module to reach their competitive position. That's why many brewery groups want to be a giant company through merger and investment. Mass production means simply the manufacture of items in large numbers, thereby exploiting economy of scale principles. Lean production is described as being different from mass production in that it uses half the factor inputs – half the human effort, half the manufacturing space, half the investment in tools, and half the engineering hours to develop a new product in half the time.
Quality control is vital for achieving lean production in mass beer production. Because high quality means high dependability for cost and waste reducing. Many firms regard quality is the life of them and the only way to survive in competition. Whatever your strategy is, quality is the primarily responsible. Because quality determines the reputation of S&N, which will result to the success of their brands building strategy. Of course here the quality is not only means the good quality of your products, but also the service you provide. As the market leader, S&N has high reputation of its beers and service, such as popular pubs all over the UK owned by S&N. Excellent quality brings high reputation. This means that sales and profits will increase; the reputation will be high and as the numbers of customers increase.
However if the quality is poor this will be the opposite that sales and profits will drop dramatically as no customers would want to be charged a lot of money for a poor quality service/product. At the moment there is much interest and support for companies with exposure to emerging markets and their potential. However these markets have considerable potential for value growth in terms of premium brands, innovation and pricing, driven by high disposable income and consumer sophistication. The reputation of quality is no doubt the most important aspect for S&N to achieve these merger to win in the new market, together with building up strong skills and experience in maximizing value in these markets.
To improve training for its employees in order to build up a skilled workforce as this has a direct impact on the quality of the service/goods provided. Quality can only be provided by employees with necessary skills. Also well-trained staff will offer good customer service and deal with complaints effectively. If staff are well trained and the service is of a high quality it helps reduce the number of complaints from customers as staff will be providing a quality service because they have the skills needed.
Cost-effectiveness
Setting targets for departments and promoting effectiveness all over the business helps to increase output and reduce waste. This means S&N need provide a high quality beers and service but with fewer raw materials, which helps it cut its cost and make much more profit. If departments achieve their targets on time they will also promote effectiveness. Also lean production requires keeping far less inventory on site, produces fewer defects, and enables a greater and ever growing variety of products. Implementing lean production therefore means eliminating waste in the production system, be it in the form of materials, labour or plant capacity.
During the period, S&N made further progress on the cost savings program to increase operational efficiency. In total £49m of annualized cost savings have now been announced. S&N expects to announce further cost saving initiatives – bringing the total to £60m – by the end of 2006. As part of a continuing drive to improve returns on invested capital, S&N is reducing its overall net asset base in the UK through a combination of activities including the recent
closure of breweries and disposals from the loan portfolio. A further sale of £63m of its trade loan book to RBS was completed in June. This will improve return on invested capital, but will lead to a reduction in operating profit of around £3m per annum at a UK level, which will be recovered in the
Group interest line. Profit before tax will be reduced by around £1m per annum. However, to achieve these targets, S&N should set a series of detail and practical strategies. The main stage is to reduce the amount of inventory in the supply chain, whilst maintaining a high level of availability to factory. This is achieved by: stronger management of core inventory such as packaging and ingredients; site storage optimization; improved resource allocation; better supplier collaboration and better forecasting and planning processes. Once analysis of expenditure is complete, costs can be reduced in a number of areas. In practice, S&N applied Methods include: increasing raw material stock visibility (for tracking and potential redirection), matching inbound and outbound, load consolidation and efficient order quantity management.
Customer Responsiveness
"An aim for a business is the overall direction in which the management wish it to develop over a period of time". S&N aims to exceed the expectations of their customers. This is very important as all customers have expectations when visiting a restaurant, or bar. These may include the quality of the service they are to receive and if you exceed their expectations they will be happy and you are most likely to receive repeat business which is vital for the success of the business. Also, word of mouth will be spread, as customers tell their friends or colleagues about the quality of service they received. This will increase sales and profits making it one of the most successful businesses owned by Scottish and Newcastle plc.
Summary
To be concluded, all organisations' main aim is to make profit, this enables them to pay dividends to shareholders which keeps them happy. Once happy with the performance of S&N, they would want to invest more money into the business. This enables S&N to grow and expand its operations and also provide a better service or product for their customers. This means that consumers all over the world are happy and spend more money in beers produced by S&N which in turn will contribute to an increase the sales and profits. Being a market leader is vital and also there are a number of factors that contribute to being a market leader the main one is your reputation.
Your reputation determines whether S&N will succeed in its brands and consumer strategy. And all of these are based on your quality. Quality is no doubt the primarily responsible for S&N's market leader position. In order to sustain its market leader position and develop new business, S&N has set some aims in 2005 like to improve customer satisfaction. If customers are satisfied with the quality of the services/goods they receive, they will always come back which improves repeat business, which in turn increases sales and profit levels.
Related Topics