Royal Caribbean Marketing Project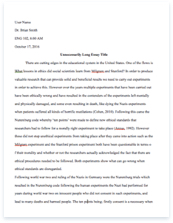 The whole doc is available only for registered users
A limited time offer! Get a custom sample essay written according to your requirements urgent 3h delivery guaranteed
Order Now
Cruise operator Royal Caribbean International (RCL) is looking to new emerging markets for business to ensure its business stays buoyant during the current economic crisis. They have implemented a strategy of targeting and growing their international business more rapidly than US business. This is partly to spreading the risk although the North American market is still the most mature cruise market there is, especially in the Caribbean. Are they being hurt by the current global financial crisis? Yes, partly because of the uncertainty. The feeling is once this period of uncertainty comes to a close, things will improve. They figure that travel is no longer a luxury; it's a necessity because of the stresses and strains of modern-day living. Many of the cruise operator's emerging markets and some were proving more resilient than others, including the Middle East. In fact, the cruise line's Middle East office has already hit its 2008 target with business increasing 30% year on year (2007-2008) with Qatar leading growth at 300%, followed by Oman (100%) and the UAE, KSA and Bahrain all up 20% (Greenwood). Not only that, but RCL has made the landmark decision to redeploy one of its ships in the Gulf for the first time ever. Brilliance of the Seas will be home ported in Dubai from 2010, initially running a series of seven-night itineraries around the Gulf between January and April of that year.
Itineraries could be tweaked to different durations and even include destinations in India from 2011 onwards, depending on customer and trade feedback. The itineraries to attract a wide range of passengers, from Arab Nationals and ex-pats living in the Gulf to cruisers from key source markets including the UK, Germany and Russian. RCI is looking at strong support from these markets, as well as Western European countries, Asia Pacific and South Africa, but it's really difficult to say because they have no experience of sailing from there before. RCL also thinks the North American market will be interested and may attract some people to the region who have never been there before and are wary, rightly or wrongly, of traveling in the Middle East. Knowing Royal Caribbean sails there will provide a certain degree of comfort. Rama Rebbapragada, associate vice president, international sales and marketing for Royal Caribbean Cruises Ltd, said he expected passengers from all over the globe to sail around the Gulf, very much based on the airlift provided by Emirates Airline "We will see people come from as far afield as Australia, Brazil and Korea," he said (Dickenson). Royal Caribbean Arabia managing director Dr. Abdulaziz Al-Oshban added that "Arab Nationals would take seven-night cruises around the Gulf to "get away from it all" and would probably stay on board the ship for the entire duration (Dickenson)."
Royal Caribbean Cruises Ltd. is engaged in the cruise vacation activities worldwide, through 35 ships and around 71200 berths. The company serves across 380 locations globally including the UK, Germany, Norway, Italy, Spain, Singapore and China. The company offers pre and post cruise hotel packages including fully escorted premium land packages with cruise vacations. The company has five cruise brands namely Royal Caribbean International, Celebrity Cruises, Pullmantur Cruises, Azamara Cruises, and CDF Croisieres de France. These brands caters the contemporary, budget, luxury, premium and deluxe segment of the cruise industry. Royal Caribbean may be building some of the most dramatic and aesthetically pleasing interiors of any of the cruise lines. RCL's target market has changed significantly in the past five years, with the advent of rock climbing walls, indoor ice skating rinks (with ice shows) , rollerblading areas, and most recently surf riding machines on its ships. RCL also can claim the largest ship in the world, the Freedom of the Seas. Today RCL could probably be considered the number one cruise line of choice for families, with all the shipboard activities and amenities directly targeted to this segment of the cruise population.
Its ships are so large, and offer so much variety, that the term "family" is not limited to the traditional mom, dad and two children. These ships often attract multigenerational families setting out on vacation together. RCL succeeds very well, with enough choices in planned activities and amenities to supply the type of vacation that will most likely please each of the generations. Food quality throughout the RCL fleet has recently gained a reputation of varying quite a bit from ship to ship. While they've paid significant attention to building larger and more beautiful ships, it may be time for them to now direct more attention to this area (Dickenson). In industry jargon, Celebrity, Holland America, and Princess are considered premium lines. Their products are a bit more upscale than those of the mass-market lines like RCL. Though with some shopping, it is possible to find cruises on these lines that cost less than some of those of the mass-market lines. RCL is trying to upscale their perceived value to compete and gain market share in this area by investing in new ships offering the same amenities and larger staterooms. Royal Caribbean is of the best overall cruise line for families. Their new ships are all outstanding, well-designed ships with the best kids program afloat.
The Voyager and Freedom Class ships are the largest and some of the nicest ships afloat with ice skating rinks, wave rider (Freedom class), a Royal Promenade (a very long 4-story area inside the ship with shops, pubs and restaurants), a 3-story dining room that does not come any more stunning, and a rock climbing wall. They have more to do than any ships at sea. The new Radiance Class is like a smaller version of the Voyager Class but without the ice skating rink. The Vision Class built 1995 to 2000 remains a solid choice but a notch below the above two classes with smaller cabins and no alternative restaurants. A game of constant ante-upping has long been what's kept the cruise industry afloat. And even in times of worldwide recession, the new ships of the world set to launch in 2009 are competing with each other in prices and amenities as never before.
To be sure, wave rider machines, water parks and glass blowing classes continue the over-the-top onboard entertainment theme that grows fancier with each passing year. In keeping with cruising decadence, Royal Caribbean's new Oasis of the Seas will debut the world's first onboard zip-line and the deepest pool afloat, the AquaTheater (to be used for high dive spectacles). Rachel Hannock, Manager Loyalty Marketing and Royal Caribbean Cruises shared there story at a recent loyalty marketing conference. Hannock noted, "The key to success in viral marketing is to subtly influence the influencers without them overtly realizing they are being influenced." Royal Caribbean Case Study
Identifying Brand Advocates: Royal Caribbean worked with Nielsen Buzz Metrics to identify enthusiastic online supporters of Royal Caribbean. Using a combination of automated and manual techniques, they identified online communities that discuss Royal Caribbean Cruises. Relying on data mining software and human expertise in word-of-mouth analysis, they measured awareness, identifying emergent qualitative themes of discussion on blogs, travel forums, user nets to gain a better understanding of how consumers discuss Royal Caribbean cruises. Fifty Royal Caribbean Champions were chosen for both quality and quantity of posts with many having over 10,000 message board posts on various Royal Caribbean topics. While Champions were primarily found on Cruise Critic, they also posted on travel communities, use net groups, travel blogs and personal journals. Influencing Brand Advocates: In May 2007, the Royal Champions community of online enthusiasts was invited to their first big event, the pre-inaugural sailings of our newest ship Liberty of the Seas in New York and Miami. This was the first time in the company's history that invitees to pre-inaugural sailings were "ordinary people" i.e. not VIP's, corporate executives, or top producing travel agent. Royal Caribbean hosted ship and stateroom tours and cocktail parties with executives. President Adam Goldstein hosted the New York party and CEO Richard Fain hosted the Miami party.
The events generated abundant positive word-of-mouth on various sites and created a cohesive community of Royal Caribbean online enthusiasts that are regularly leveraged for ongoing marketing initiatives. Measuring Success: While difficult to measure precisely, based on observation and anecdotal evidence we are confident that the Royal Champions produce ample word of mouth and exert sufficient influence to make the investment worthwhile. Posts from Royal Champions are carefully monitored during events and on a regular basis to ensure that posts remain positive and frequent. With spring just a few weeks away and the summer travel season on the horizon, Royal Caribbean International is offering vacationers the opportunity to discover the cruise line's unparalleled experience without leaving shore. Starting today, Royal Caribbean's "Clues to the Cruise" promotion is challenging adventurers of all ages to explore the new Nation of Why Not and the many 'why not' moments guests can enjoy on a Royal Caribbean cruise.
Throughout, participants will earn prizes, ranging from sea monkeys to Royal Caribbean vacations, by solving puzzles and answering trivia online; visiting marketing partner websites; or satisfying a curiosity about options one would think impossible on a vacation. Throughout Clues to the Cruise, players will learn more about Royal Caribbean's legacy of innovation, some of the cruise line's partners, and the Nation of Why Not — the world's first floating nation consisting of 20 Royal Caribbean "states" (a.k.a. ships) and its citizens. Players who have never cruised before may even realize that they already have most of the qualifications to become a citizen of the Nation of Why Not – people who long to expand their horizons with unprecedented vacation choices and experiences they might never have considered on dry land. To play, consumers should register at www.CluesToTheCruise.com , an interactive online environment with an electronic game board consisting of 25 squares.
The goal is to earn the squares by playing and winning various puzzles throughout a virtual cruise ship. When four adjacent squares are claimed, players have the opportunity to spin the Cruise Wheel to win exciting prizes, such as kayaks, boogie boards, digital cameras, and one of two Nickelodeon Family Cruises in the summer of 2009. For following the Clues to the Cruise, players also earn an entry for a chance to win one of 22 seven-night cruises to Alaska, the Mexican Riviera or the Caribbean. Royal Caribbean is spreading the word about Clues to the Cruise through a variety of media in order to encourage consumers to explore the Nation of Why Not. A campaign of online banner ads, email invitations, and local market promotions will offer the first clues to help draw players to the online game. Bringing the game to life, a not-to-be-missed Clue to the Cruise mobile tour – the centerpiece of which is a ball pit – will hit the road for a nationwide tour visiting popular family attractions, sporting events and festivals in select cities.
At each stop, participants will have the opportunity to learn about and participate in Clues to the Cruise through a variety of activities, including the main attraction – a clue search challenge in the ball pit, where participants, either solo or with a teammate, attempt to collect as many lettered balls as possible in 45 seconds. Once the time is up, contestants will be tasked with unscrambling the letters to spell vacation-related words. Those that successfully match words to a master list will win prizes ranging from gear and products from a variety of partners, to coveted Royal Caribbean cruise vacations. Additionally, internet-ready laptops will be available for everyone who wishes to register instantly on www.CluesToTheCruise.com and play without delay. The cross-country Clues to the Cruise tour will kick off in Los Angeles, CA on March 14 and end its tour in New York, NY on May 9. The Clues to the Cruise tour is scheduled to make the following stops, with surprise visits along the way: a group of fifty prolific posters to popular online communities that Royal Caribbean rewards with special access and free cruises in exchange for their frequent and positive commentary. The Champions were identified by their creators, the Customer Insight Group, which boasted on their company blog that the potent group is "regularly leveraged for ongoing marketing initiates. Members of the popular reviewing site Cruise Critic, one of the main targets of the program, are understandably pissed.
The Customer Insight Group provides an excellent summary of the pernicious program's goals: The program's existence by itself isn't objectionable. Every industry is a carrier for public relations parasites, but most so-called public relations professionals adhere to a code of conduct that includes a clear disclosure of their affiliation. As the Customer Insight Group acknowledges, "the key to success in viral marketing is to subtly influence the influencers without them overtly realizing they are being influenced." Since their posts are "carefully monitored," Royal Caribbean Champions should be required to clearly disclose their role as Royal Caribbean mouthpieces so other readers can fairly and fully evaluate their comments.Viral Marketing and the Wisdom of Crowds By Jeanne Leblanc on March 15, 2009 5:17 AM | Permalink | Comments (3) The request might be printed on the receipt, or mentioned by the desk clerk, particularly if I offered praise for the hotel as I checked out. (I'm big on positive reinforcement.)
These requests still trouble me a little, but not nearly as much as what some companies are doing to influence and reward people who review travel services positively. The Consumerist blog recently pointed out a blog entry that included a case study of how Royal Caribbean Cruise Lines managed to "influence brand advocates." With the help of consultants, Royal Caribbean identified people who were posting positive comments about the company on Cruise Critic and other sites. Royal Caribbean identified 50 such "champions," and invited them to "pre-inaugural" sailings of Liberty of the Seas, with tours, cocktail parties and meetings with executives. Presumably, these people were encouraged to continue praising Royal Caribbean online. I think it's probably naive to expect that Royal Caribbean is the only company trying this technique. Now you could argue that mainstream journalists are invited on these junkets all the time, and they are. But the ethical ones don't accept freebies from the companies they write about, and the somewhat less ethical ones at least disclose it when they do. (I believe that ethical bloggers, if they purport to be unbiased or to be writing on behalf of the consumer, should do the same.) So what happens if online commenter's, presumed by the rest of us to be honestly expressing their opinions without fear or favor, are actually being rewarded for expressing only positive opinions?
Will they end up competing to be recognized as "champions" so they'll get free trips or drinks or whatever? I think they will. And when that happens, we have commercial contamination of what are supposed to be unbiased online review sites. These sites must already contend with fraudulent reviews posted by or solicited by owners and managers, but I consider this an even greater threat because it's a truly organized attempt to present marketing as unbiased opinion. Review sites based on multiple independent online reviews can absorb and average out some fraud and bias. If 600 people review a hotel and 475 say it was dirty, chances are virtually nil that this is untrue. But if the hotel chain makes it known that people who post glowing reviews of the hotel can have a free trip, drinks etc., then that balance can be thrown off radically. That balance in what is called the "wisdom of crowds" or "crowd sourcing" is critical to sites like TripAdvisor and Cruise Critic, where commenter's are supposed to act as advocates for each other rather than for any commercial interest. These sites depend utterly on their credibility. If we don't trust them, they're useless.
Royal Caribbean is certainly not the stand alone in the market of cruises, vacations or getaways. They are in a competitive market and strive to develop a successful cost leadership method to maintaining success and furthermore obtaining more money to grow and continue to provide quality cruises to its customers. On Royal Caribbean's website one will find a Deals and Gifts toggle bar in which has links for limited time offers, hot deals, contests and promotions and even a Royal Caribbean credit card which like any other credit card offers points, this in terms of cruises. These are all nice perks but again, probably don't differ to its water or land competition to much so Royal Caribbean uses other approaches to make sure they can keep their costs down so more guests can enjoy their cruises. As Porter (2006) observed, "The problem with the strategy is that other firms will usually emerge with still lower costs. The real key is for the firm to achieve the lowest costs among those competitors adopting a similar differentiation or focus strategy." (p. 98).
Back in 2003, RCL enlisted the help of author and leadership consultant Terry Pearce to conduct a two-day seminar. This very seminar inspired RCL's manager of client/server and messaging solutions to act and that they did. After reporting to the CIO, the newly acquired leadership information was approved and ready to be put in place. Lead IT "prepares Royal Caribbean IT for the future by making sure that the people who will lead us have the vision and skills needed to succeed." (Datz, 2003) I truly feel that they are onto something as the committee is run by two of the higher ups while not wanting to be exclusive, they opened the doors to all of their staff to come aboard. "There are currently 40 to 45 people involved in the program, which holds half-day sessions every six to eight weeks. The only criteria for joining the program are that people agree to attend on a regular basis and participate. We didn't want it to be elitist—people handpicked by upper management," says Geoff Lawson, RCL's IT Manager. "We wanted it to be inclusive."
In order in increase differentiation, back in 2005, RCL and Celebrity Cruises (both owned and operated under RCL) appointed new positions entitled Brand Presidents. The roles of the two gentlemen are to be responsible for fleet operations, sales and marketing and brand development. The president and COO of RCL feels that the addition of these two positions will be a wonderful addition. He feels that both individuals take on brands that are at tremendously exciting stages of growth, which they will help drive to even greater success.
This approach will give RCL a broader spectrum in the industry and provide them with more coverage. Being different in a popular industry is a must and separates the average from the big hitters. RCL is always on the cutting edge in a mid-scale brand of cruising. They are always looking for bigger and better to expand and attract more customers and vacationers. Although Royal Caribbean can be done on a dime so to speak with a no view, no porthole inside room, there are also plenty of rooms available if you want to invest some more money than the spring break bound $99 3 night cruise special. As not being known for a high end cruise line so to speak, RCL has recently implemented a new program focusing on their suite guests. The new suite program is designed to focus on distinctive and personalized servicing and touch every aspect of the guests' experience from arrival through departure. Suite guests will enjoy a myriad of special privileges and upgraded amenities for their cruise, along with Royal Caribbean's world-renowned friendly, engaging and attentive Gold Anchor Service from every member of its staff and crew. The new suite program was just implemented this month.
"The new suite program allows Royal Caribbean to provide our guests with a premium vacation that is personalized and seamless," said Lisa Bauer, senior vice president, Hotel Operations, Royal Caribbean International. "With more than 2,000 suites across the fleet, Royal Caribbean is one of the largest suite operators in the hospitality industry. Our extensive range of suites combined with the new suite amenities and offerings and Royal Caribbean's Gold Anchor Service creates a compelling cruise experience for our guests that desire a more exclusive vacation." (Bauer, press release, February 17, 2009)
RCL is implementing such a plan because it does not want to limit its high end guests to something they may have been able to receive elsewhere but not on board a RCL cruise ship. This is definitely their latest focus and is a great way to tailor to the people able to spend the money in these times of economic crisis. Judging by their past, they will have no problem succeeding in any economy!
Works Cited
Bauer, L. (2009, February 17). [Press Release from Royal Caribbean International]. Royal
Caribbean Announces Enhanced Program for Suite Guests
Carey (2009). The Consumerist. Royal Caribbean caught infiltrating review sites with viral
marketing team. http://consumerist.com/5166291/royal-caribbean-caught-infiltrating-
review-sites-with-viral-marketing-team
Datz, Todd. (2003). All Aboard: Royal Caribbean's Lead IT Program.
http://www.cio.com/article/29697/All_Aboard_Royal_Caribbean_s_Lead_IT_Program Dickinson, B., & Vladimir, A. (2008). Selling the sea: An inside look at the cruise industry, pp. 199-206. Hoboken, N.J.: Wiley.
Greenwood, Gemma, Cruise market resilient: Royal Caribbean, October, 21, 2008, Retrieved March, 20, 2009, from: http://www.arabianbusiness.com/535052-cruise-market-resilient-
royal-caribbean
Porter, M. (2006). Marketing for Hospitality and Tourism, 4th Edition. P. Kotler, J. Bowen & J.
Makens. (pg 98). Pearson: Prentice Hall.
Ward, Terry. (2007). Land Ahoy. www.forbestraveler.com
http://sev.prnewswire.com/#
http://www.royalcaribbean.com/ourCompany/pressCenter/kitAndFacts.do
Related Topics