Romeo and Juliet by Shakespeare Analysis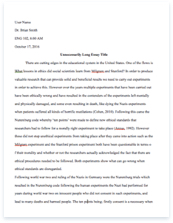 The whole doc is available only for registered users
Pages: 10
Word count: 2423
Category:
A limited time offer! Get a custom sample essay written according to your requirements urgent 3h delivery guaranteed
Order Now
'Romeo and Juliet,' one of Shakespeare's widely recognised plays, written in the late tenth century based on a supposedly true story has many themes and ideas within the story which have successfully been portrayed. Shakespeare presents many techniques and also passes many ideas in his plays based on different themes. The focus of this essay is how the varieties of love between the main protagonists alongside the love of others in the play are presented. Shakespeare also has a broad representation of men and women which is continuously carried out throughout this play.
The roles which are carried out through the characters, regarding their gender have a possible relationship to the common gender roles adapted during the Elizabethan Era, during the time the play was written, where men were seen to be the more powerful sex. The idealistic gender roles and the very common types of love portrayal were quite common amongst the society and seem to reflect those mentioned in the play. To begin with, throughout 'Romeo and Juliet' there is an overlaying presence of a typical love between certain characters.
Conceivably the most apparent and strongest interpretation of love is the romantic love between the characters Romeo and Juliet. Although both characters are presented to show almost an equal and immense understanding of love, during the beginning of the play, we get the impression that there is a certainty of love for Rosaline from Romeo which shows how he is so vulnerable falling in love. The love Romeo has for Rosaline at the time would be described as 'puppy love', meaning that it was shallow and insignificant.
This is due to the fact that it was only Romeo who was in love and also the character Rosaline is not introduced yet only mentioned. 'Out of her favour where I am in love" (1. 1. 62). Here Romeo informs the audience whilst in conversation with his good friend, Benvolio, about the love he feels for Rosaline, he says 'Out of her favour', this means that Rosaline will not be won over and that she is not interested therefore making his love one-sided. This type of love is known as Courtly love. Shakespeare's portrayal of love differs as he introduces new situations where new bonds and new relationships are made.
A sense of comradeship is often brought in between Romeo and his friends- Benvolio and Mercutio. Each of these characters shares a close understanding where at times they will make fun and criticise each other yet care, love, and respect each other. They all seem to be loyal, close friends and may also take risks for each other. An example of this is where Mercutio risks his life and dies in order to protect Romeo's honour. The camaraderie is also shown between Romeo and Friar Lawrence. The Friar acts as the symbolism of wisdom and virtue and the solution to man in time of need.
He acts as a holy figure which brings in the theme of religion, which would've favoured the audience as religion was a major part to a person's life during the Elizabethan Era and something the audience could relate to. The symbolism of sagacity which the friar encapsulates is one way where Friar Laurence acts like a saviour when Romeo is in the time of need. In the third scene of the third Act, Friar Laurence agrees to marry Juliet and Romeo, when Romeo looks for the friar in search of help the friar assists Romeo. 'For this alliance may so happy prove, to turn your household's rancour to pure love.
This suggests the strength of the relationship between the two friends as the friar agrees to the fact that by getting Romeo married to Juliet, the years of dispute between the Capulet and Montague households should be left behind and should be the start of a new beginning. This also signifies the relationship between hatred and love. Other forms of love are shown between the Nurse and Juliet. The Nurse, whom Juliet is a ward to, is lenient and shows an almost mother- like figure towards Juliet therefore building a strong relationship thus showing a bonding through maternal love.
Shakespeare's portrayal of the Nurse shows a quite significant character, which is given not only a motherly role but a sense of comradeship is also present among the relationship which these two characters share. Throughout the play she is the only one who Juliet tends to rely on quite often. We know this because when Juliet's mother speaks to her she addresses her own mother as 'madam' which shows a sense of formality between both mother and daughter, whereas the nurse tends to hold more of an open conversation with Juliet as in act one scene 3 she says 'What, lamb?
What ladybird? ', using the method of sweet talking, showing regards towards her feelings and often offering advice. Juliet also shows love with her father, Capulet, where he is exposed as a strong, over-ruling and prevailing character; this is tied in with the fact that Shakespeare portrayed his views on a traditional masculinity through characters like Capulet. The relationship between Juliet and her father is not an equal one because of Capulet's characteristics; Juliet is unable to form a strong bond between her father and herself.
The love which Capulet has for his daughter is full of control which he uses and tries to bring in traditional morals and values to maintain a high status of his family. He also follows the traditions and agrees to Count Paris marrying his daughter and enforces the traditional laws on her in order for his reputation to be kept on the line. Capulet's character is one which is dominant and independent and he often mirrors the Elizabethan values so therefore this type of character would be known as a patriarch. 'Hang thee young baggage, Disobedient wretch! ' (3. 5. 58-59)
Full of anger at this time, Capulet in rage insults his own daughter. 'Disobedient' tells the audience that because Juliet has refused, she has not obeyed her father's commands. This applies to Capulet's characteristics and refers to the way the man is being portrayed, where he is having to be in control and must be obeyed. This is linked to the usual behaviour of most men living at the time the play was written and was quite a usual thing where the marriages of young daughters were often arranged by fathers and had take place. Moving on to the final type of love which again is the most obvious and most frequently mentioned in the play.
This romantic and classic idea of love is a strong and stable bond between two protagonists although the characters are quite affected. Juliet is the first to break all boundaries of her family's expectations, but also acts as an innocent young girl. She is shown to be a character that breaks the society's concept of femininity. The love which Romeo feels for Juliet changes his behaviour, this we are shown in the most infamous scene of the play, the balcony scene. Starting with act two, scene two, Romeo begins to metaphorically compare Juliet to many aspects of nature. 'The brightness of her cheeks would shame those stars' (2. 2. 9) and 'Juliet is the sun' (2. 2. 3).
Here we can see Romeo's thoughts upon Juliet, which merely suggest that he has a physical attraction towards her beauty and nothing else to base his love on. Another example for this would be when he says "Beauty too rich for use, for earth too dear! " (1. 5. 49) Shakespeare also deconstructs his own representation of masculinity and femininity. His representation of men and women capsizes the stereotypes as well as promoting them, and can also be related to the behaviour of women in today's society as Romeo is seen as rather more feminine and Juliet is seen to be more forward and advanced.
Men are often shown being more dominant, more eminent aggressive to show their manliness, and controlling. An example of where we can see the traditional form of masculinity being delivered in the play is at the beginning of act 1 which opens with a brawl in the street between the servants of the Capulet and the Montague households. The origin of the fight introduces the masculine views. Sampson, a servant of the Capulet household says: 'Draw if you be men' (1. 1. 64) which in other words means if you are men, then raise your swords and fight.
Here is where the aggressive characteristics which signify masculinity is brought in. the men also had a major difference between the ways they were supposed to act to women. The male sex were also seen as having to be the protectors of the family honour, hence the reason why Capulet wanted to marry his daughter into a rich, honourable and well-known family. Again in the play during the fight between Tybalt and Mercutio, where Mercutio is slain, the horror of the masculinity is brought in even as Mercutio lays dying Romeo tries to reassure him and says 'Courage man, the hurt cannot be much (3. . 96).
This means that Romeo tells Mercutio to hold his masculinity and not show his fears, yet he cries in a feminine way hereafter. On the other hand, the delineation of women in the play show them as being the more passive sex, although this does not mean that they do not hold as much importance as the men. Juliet's character is quite significant in holding the honour of the family as she is a female and does actually hold more importance than her father who is the protector of the family whereas Juliet is the keeper. She hath not seen the change of fourteen years, let two more summers wither in their pride, ere we may think her ripe to be a bride. '
During this scene where Paris and Capulet discuss whether Juliet is to be married, Capulet promises that once she older he would hand over Juliet to Paris to wed, and makes pre-arrangements and almost certifies that he would do this. When Capulet informs Juliet that she is to be married the week after, Juliet refuses which angers her father to a degree where he threatens to disown her if she chooses to disobey. I'll tell thee what, get thee to church o Thursday next, or never look me in the face'.
He also curses her being born; 'but now I see that this one is one too much and that we have a curse in having her'. Juliet's father stresses over this matter because he has already made an agreement with the son of another family, and if he goes back on his own words then his reputation would be up for stake, this is why Juliet's character is significant in keeping the honour of the family, this was something a lot of the Elizabethan society were familiar with.
Comparisons of the representation of masculinity and femininity in 'Romeo and Juliet' can be made with one of Shakespeare's other plays. To exemplify, 'Macbeth' being one of Shakespeare's well known and all time famous plays in which the denotations of masculinity and femininity has more of an opposite affect to the way they are portrayed in Romeo and Juliet, although Juliet also posses some of the characteristics of the women in 'Macbeth'. In 'Macbeth', Lady Macbeth, a protagonist of the play, has the more masculine approach as she has the more dominant and controlling role than one of the other protagonists, Macbeth who is her spouse.
So Shakespeare's portrayal of masculinity and femininity differs and is not always based on the way society expects it to be, although in many cases he does, making it a way to pacify the Elizabethan audiences. Shakespeare has many ways of using linguistic devices and carefully selecting his use of language to get the full affect on the characters, emotions, and characteristics. He also uses them to emphasise on some of the most important events which take place in the play. An example of this is when he uses the idea of including a sonnet in the play act 1 scene 5 to put emphasis on the first meeting between the two main protagonists.
Shakespeare's usage of the sonnet is a way in which the theme of love is emphasised the most as romantic love was the most dominant in the play, and because it has repeatedly been mentioned and continuously reoccurred, it has also become a leit- motif. Within the sonnet he includes a religious metaphor. 'This holy shrine, the gentle sin is this'. By calling Juliet's hand he is making he feel special and not only that the connotations and linked meanings which you get from these words are purity and something which is worthy of being worshipped.
By calling Juliet this, Shakespeare has made Juliet an archetype and a feminine character, as women were the ones expected to be pure etc. there continues to be an extended religious metaphor all the way throughout the sonnet. Within the theme of religion in the sonnet, an act such as kissing would seem to be sinful as well as being committed at the same time. This may suggest one reason why Shakespeare would put in two opposites taking place, a sinful act taking place while there is a religious atmosphere.
This may have been the reason why their lives were ended and also brings in the theme of fate and destiny. Shakespeare has also used the technique of foreshadowing right at the beginning of the play in the prologue, in which the audience know that there will be a tragic ending. ' A pair of star crossed lovers take their life whose misadventured piteous overthrows'. This marks that the two lover's lives have been star-crossed, because of their destiny, but would unfortunately reach a sad ending. Another technique used by Shakespeare is called anadiplosis in which the repetition of a word ends a clause.
A clear example of this is given when Romeo talks of the girl he is in love with and remarks, 'O brawling love, O loving hate, O anything of nothing first create! O heavy lightness' this shows an oxymoron being used as well as the use of anadiplosis. Overall, Shakespeare manages to use a variety of linguistic devices and uses his characters efficiently as pawns to carry out particular characteristics which build up the plot in the play. He uses them to carry significance in the way the have been portrayed as men and women. He often includes general stereotypes which enhance the representation of both sexes.
Related Topics