Role of parents and teachers in promoting the children's creativity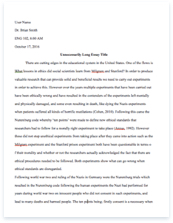 The whole doc is available only for registered users
A limited time offer! Get a custom sample essay written according to your requirements urgent 3h delivery guaranteed
Order Now
Creativity is the important way that people involve both mental and physical to practice. Education is very important that teachers and parents need to provide to our children because we want them to know how to study and learn or do what they want. We need to promote our children to create a new thing with their talents. It is a little bit difficult that can't do it as a good one. In my writhing, I talk about what should parent or teachers should promote children creativity?
Parents are a vehicle to bring children new life in the world. Parent's role is to support their children academic growth. Even if parents do not have professional certification as teachers do they can still help their children with many affairs. They usually concern everything with their children's life. For instance, her mother always called her daughter everyday when she arrived school or go out with friends. She takes care her daughter very much that no one couldn't done as her. Moreover, parents would have to enforce rule at home, they never allowed them to go out at night with friends. How the bad or good situation, it will bring us closer together and get happiness in their family. They improve their children attitude what way should be use with other people and in family. If they are busy with their business; however, they observe their children education. Parents need to encourage their child's what they want to be. They receive good education, and they love their children much more than anyone does. They always spend many times to educate children with the good way in their child's life.
Teacher's role is the process of learning, providing student with the information, tool and experience. Teachers involve more than simply standing in front of a classroom and lecturing. Being a modern teacher, teacher needs to work with student as friends or talk with them how to study. Which part should we talk or learn to get a new thing. For example, when we have first meeting with teachers, we always talk about the course syllabus in our study. Moreover, teachers play as the leader of education, they advice the good reason to student. Teachers have strong ability to provide more education.
They always plan lessons that teach the specific point or prepare homework for student. They also assess and evaluate student ability which part they are strengths or weakness and give more advice to change the wrong things. It can develop student ideas to make a critical thinking with their homework. Teachers always create new values for student. They tell them to love their own nation or country and respect to old people or their superiors. In fact, teachers spend many times with students in class. Even though, they are very tired or unhappy, they still smile with students. Teachers build up a new human resource for the whole country. Because they want to develop our own country to have many educated people.
To sum up, parents and teachers are very important to their children's education. They want them to be a successful person in future as they could. If we don't have both of them we couldn't to increase the human resource to developing country.
Reference:
www.essayforum.com
Foundation of education,Srinibas Bhattacharya
Related Topics