Role of Legal Education And Awareness in Eradicating E-waste in India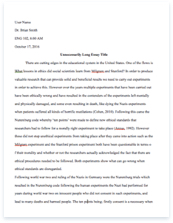 The whole doc is available only for registered users
A limited time offer! Get a custom sample essay written according to your requirements urgent 3h delivery guaranteed
Order Now
E-waste in India has become one of the most alarming issues for the mere reason that the manufacturing of electronic equipments has increased while their lifespan has relatively decreased. These equipments have hazardous content which if left unchecked can harm the environment in varying levels of danger. There are new practices that are being followed to optimize on the judicious use of resources like extended producer responsibility, innovative product design, designs for environment etc, however the most efficient practice unarguably is to educate people in terms of legal education and make awareness the key to change. Most of the developed nations have legislation placed hat tackles the use of recycling materials. It is said that out of the 20 million tonnes e-waste generated, Asian countries are responsible for almost 12 million tonnes.
The cost of assembling, disassembling and recycling is comparatively less in developing countries where the laws are more lax, these third world counties also face a higher risk of degenerating under the burden of stringent use of EEE. Awareness is the stem of reformation in developed nations; they export their e-waste at low cost to keep their landfills free from toxic waste. On the other side, many reports have talked about recycling centres in Asian countries, where children breathe the fumes of toxic materials without any protection which affects their brain development. As a social cohort we can take various steps to minimize this danger, which in a way also highlights the importance of education and awareness and why is it indispensable in the global scenario, like –
• We should draw emphasis on Basel Convention; make it a necessary tool of education in legal management that focuses n protocols deriving communication tools for sound environment management and short term activities.
• We should collaborate in interest groups in academic institutions that assist the secretariat in exploring fund raising strategies which make full use of the available NGO's and NPO's. This interest group can also focus on making information an asset that is readily available to everyone.
EPR (Extended Producer Responsibility) is an important BCP (best case practice) that allows the responsibility of a product to extend up to the post-consumer stage. This practice needs to become a part of our legislative framework for the division and sharing of responsibility. As a result of globalization we all are connected closely, thereby awareness becomes an additive advantage. In countries like UK, The legislation has put the responsibility of the reporting, financing, and treatment compliance obligations on the operators (private sector) of the producer compliance schemes, instead on each individual producer. The national regulator has fixed the quota for each producer compliance. USA has initiated a green environmental plan called NEAP (National Electronics Action Plan) to address environment concerns of electronic devices. In India Ministry of Environment and Forests (MoEF) is the national authority responsible for legislation regarding waste management and environmental protection.
The nation and world by large needs a reformation and revolution for this particular cause. Just like Industrial Revolution brought about significant changes in the habits of market resources optimization, similarly we need another revolution on the same grounds to harness the potential of effective sustainable development. The best way to start is to ht the very bottom of development i.e. education. Like all the other disciplines, environment education should be made mandatory for qualification, not only this, but a significant amount of impetus should be given to legal management of environment. We know how to fight when we know our battles thoroughly. To have an in-depth knowledge of severe consequences can make us fight the dim-wit battle against nature. With the explosion of corporations and industries, it has become imperative to become sound towards protection of environment. E-waste is a progressive cause of regressive state of nature. A lot can be done by joining hands under the umbrella of awareness and e-waste eradication.The E-waste recycling and recovery options practiced in India are very outdated and hazardous, causing severe environmental and occupational hazards. in India we have barriers from socioeconomic,infrastructural, and legal reasons .There is a need for further research and consideration on policy as well as technical level to answer how to adopt and successfully combined the experience and know-how of the existing E-waste management models from abroad, with the current E-waste system in India, in order to have the formal and well-regulated E-waste Management system for India.
Related Topics